9 questions with Teddington mortgage adviser Billy Thomas
---
By Ellie Brown - Local Democracy Reporter
---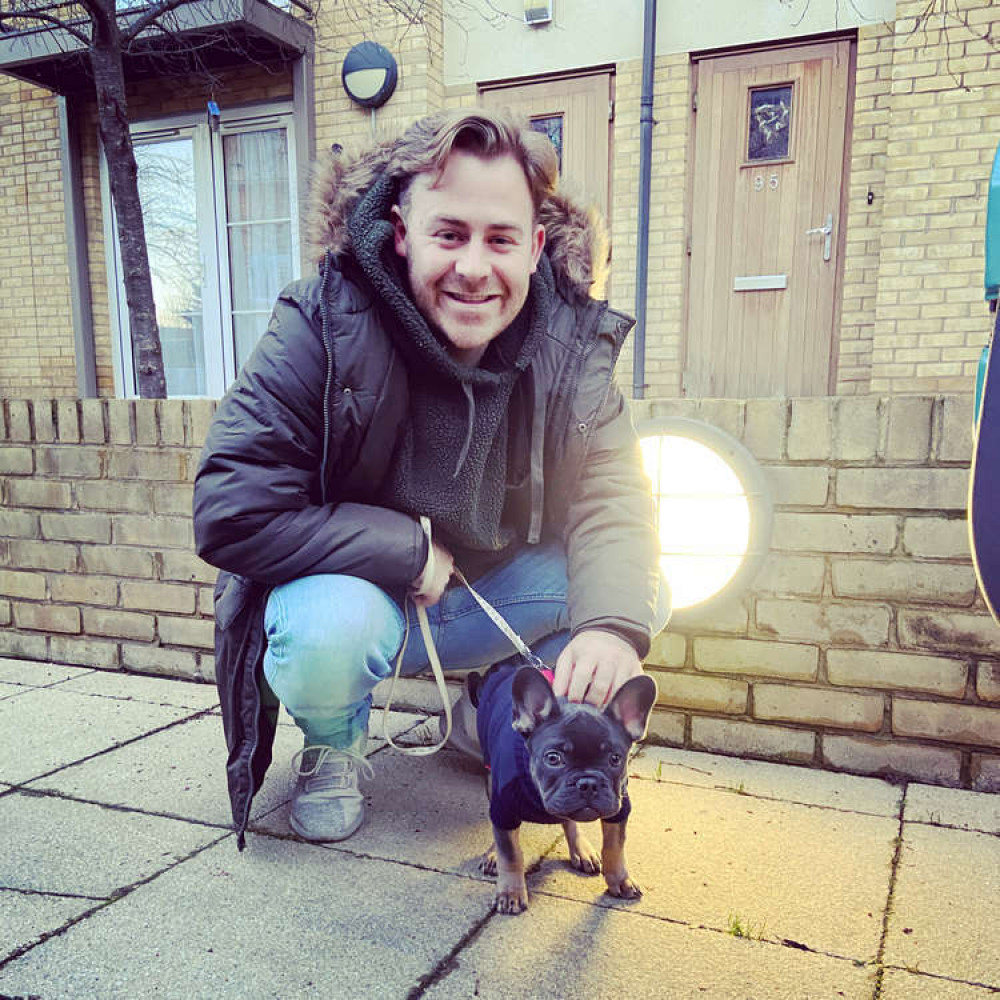 Billy with his adorable dog
Buying a property can be a daunting task, especially for those of us who aren't so confident with the financial side of things.
Greenacre Financial Services is a round-the-clock mortgage broker service run from the Stanworths' family home in Isleworth.
Owners Sasha and Greg Stanworth have just welcomed Billy Thomas on board. Originally from Hertfordshire, Billy now works in Twickenham helping people finance their dream homes.
We caught up with him to find out more...
1. Tell us a bit about yourself
I'm originally from north London but grew up in Hertfordshire in a town called Hitchin, I then moved back to London for work. After a few years working in telesales for a utility company I decided to make the move to estate agency and that's where I found my passion for helping people purchase the dream property.
2. In a nutshell, what do you do at Greenacre?
Greenacre are a finance company with a difference. We specialise in Mortgage and Protection but focus strongly on the customer journey ensuring we do all we can to make it an easy-to-understand process.
3. How did you get into the financial world?
My passion came about from my time in the property industry. Once I got to grips with the buying process, I began to understand that, with financial education and guidance, owning a property is not as unrealistic as many think - and such a powerful sense of achievement. This is why my goal is to help as many people as possible in achieving that dream.
4. What question do you most get asked by people looking to buy a house?
The main thing people want to know is how much they can borrow.
The market has over 100 lenders with different requirements and rates for customers; for someone to search this alone would take far to long! So as we have access and understanding of what's on offer we can provide the best advice in a much shorter time frame.
5. What is the most common misconception you come across?
People tend to think their credit isn't good enough without understanding how credit works and what lenders want regard as a good borrower.
6. If a young person/student was thinking of working for a company like Greenacre, what would you advise them?
Get in touch with Greg! Being fairly new to industry I struggled to find a company willing to give me time and opportunity. The Greenacre team has been so accommodating from the get-go and couldn't have made me feel any more comfortable.
7. What quality do you think is most important to succeed in your job?
Patience and understanding! This isn't an easy time for most clients, so being a friend to listen and help is so much more important than anything else.
8. Where's your favourite place in Teddington?
In Teddington it would be the high street. Growing up in a local community like Hitchin I'm used to people in the street saying hello so it's great to be in in a place where such a friendly community exists.
9. If you could live anywhere in the borough, where would you pick and why?
I'm torn between Richmond, Twickenham and Teddington so I'd have to say I'd be lucky to live in any, but in the middle of the three would be the best!
Lovely to meet you Billy and good luck in your role!
If you'd like to speak to Billy or any of the team at Greenacre contact them and find out more here.
Greenacre Financial Services is a proud sponsor of Teddington Nub News. Their support enables us to continue to produce top-quality, local news free to our readers.