UP CLOSE: Meet the Landmark Arts Centre's new Director who has ambitious plans for the beating heart of arts and culture in Teddington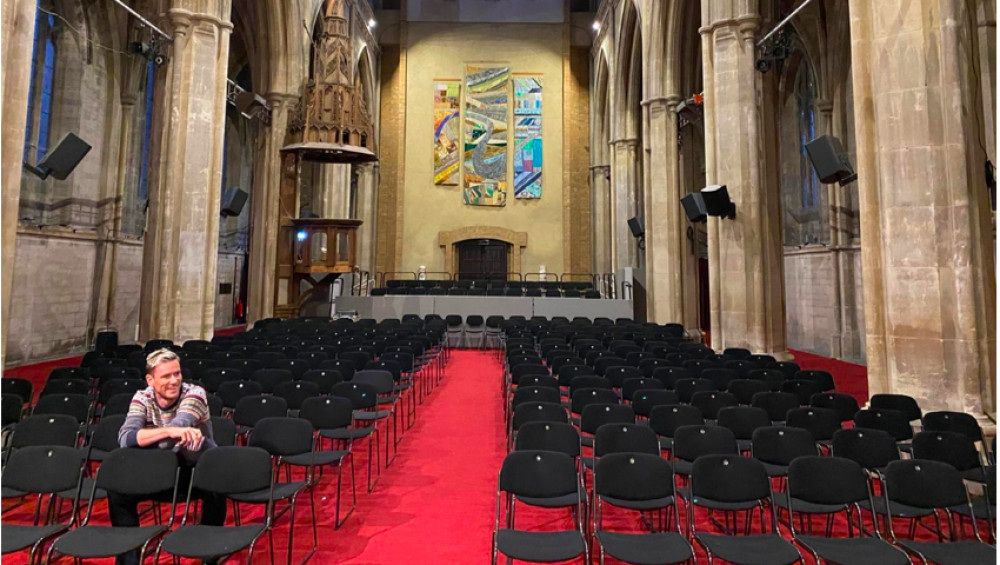 Teddington Nub News aims to support our community promoting shops, businesses, charities, clubs and sports groups.
We aim to showcase some of these businesses, organisations and interesting individuals regularly in a feature called 'Up Close'.
Today we caught up with Harper Ray, the Landmark Arts Centre's new Director. With a wealth of experience in the theatre industry from his time at the National Theatre, The Barbican Centre and The Globe, to his work with the BBC, the talented theatre practitioner is raring to go as he embarks on his next chapter at Teddington's very own Landmark Arts Centre.
UP CLOSE with Harper Ray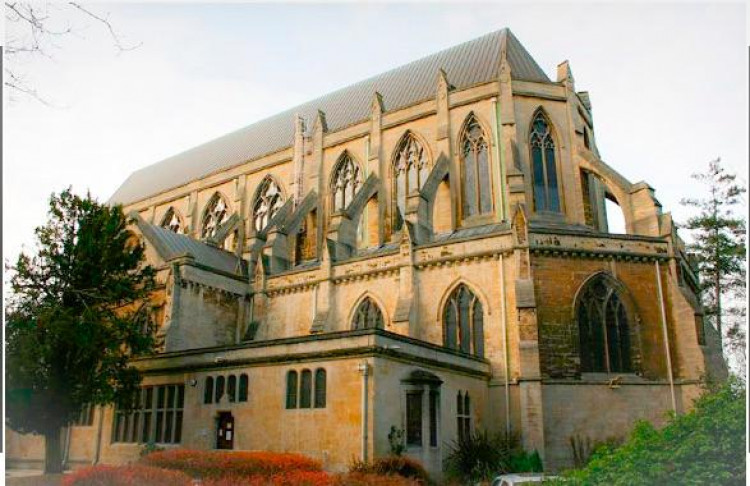 The Landmark Arts Centre, previously known as St Alban at Teddington Lock Building Preservation Trust, was established in 1993 and became an independent charity in 1995.
The trust was formed after local residents ran a campaign to save the building, a 19th century church (known as St Alban The Martyr), from being demolished for the construction of flats when the Church of England declared it redundant.
After a public enquiry, an agreement was reached to preserve the building and it was awarded Grade II listing in 1991.
The prime aim of the campaign was to restore and preserve the building along with it becoming an arts centre for the community. In 2004, the trust changed its name to the Landmark Arts Centre with a renewed focus on promoting arts for the larger community of Teddington.
It has become the beating heart of arts and culture within Teddington ever since, however the Landmarks new Director, Harper Ray, has ambitious plans to continue to expand the centre's reach and ensure people from across the Richmond borough, and beyond, are immersing themselves within a unique and innovative programme.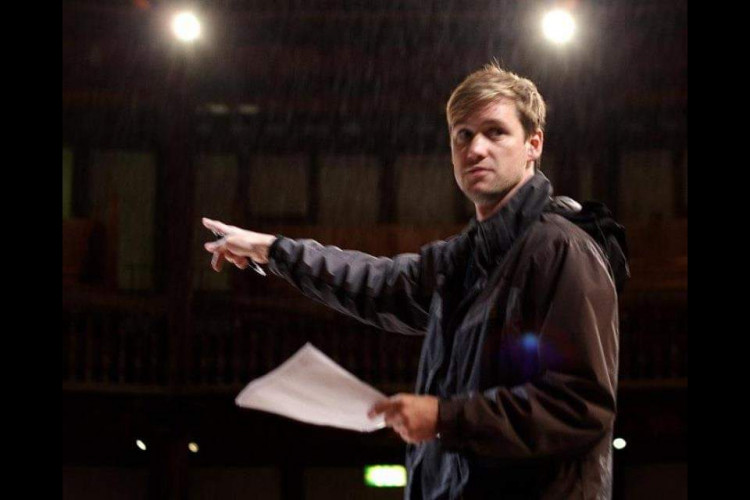 Harper Ray, the Landmark Arts Centre's new Director.
Innovation is something Harper is no stranger to and his ability to think alternatively has paved the way for a decorative career in theatre.
Prior to obtaining a first-class honours degree in Contemporary Theatre from Dartington, Harper took his final degree show to the Edinburgh festival on a last-minute whim, so last minute, that it did not appear in the fringe brochure.
The show's success led to it being picked up by the nationals and Harper was offered a residency at South Hill Park Theatre in Bracknell to continue to produce productions.
Whilst creating his own theatre at South Hill including Tender Deadly Voices, Harper completed his PhD in a realm of the unknown to many, opting to study interactive and immersive performance.
His alternative approach to theatre performance led to successful West End productions such as Scandalous (2012), where his immersive techniques involved the audience receiving 'Guineas' to spend on various acts which helped form the play's narrative.
The use of alternative thinking to actively engage with audiences and create a collective experience is something Harper is eager to implement within his programmes at the Landmark.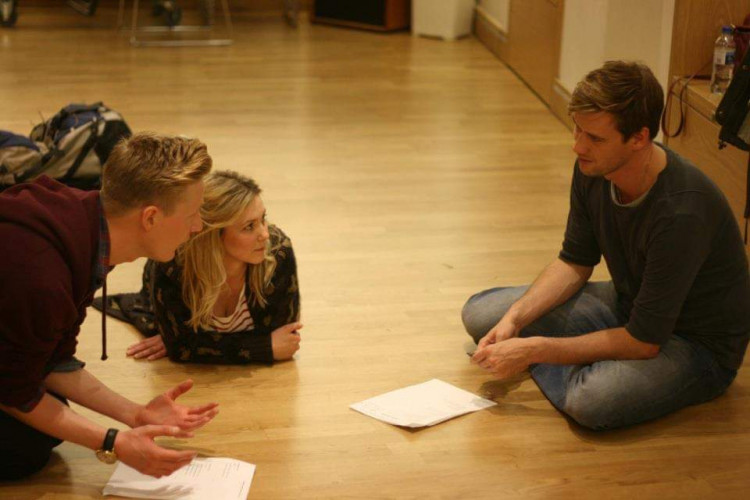 Speaking to Nub News he said: "The very first thing I said to the team when I arrived is that anything you thought was off the table is back on again. We are here to provide audiences of all ages experiences they can actively enjoy together.
"I don't want passive audiences, for them to sit stationary and silently, I want the Landmark to become a place where the audience is trusted and becomes a key part of what we produce."
Family work is something Harper feels particularly strongly about and where a number of his highest accolades lie.
During his time at The Globe, the Landmark's new director was responsible for creating the theatre's 'family theatre department', as a means of brining Shakespeare's work to the family for it to be enjoyed as a whole, creating the opportunity for performances to be unpicked together.
Installing immersive productions for younger ones within the Landmark's future programmes is a priority for Harper and talks to collaborate with renowned theatre's has already begun, including The Egg in Bath whose recent production Squirrel, received five stars in The Times.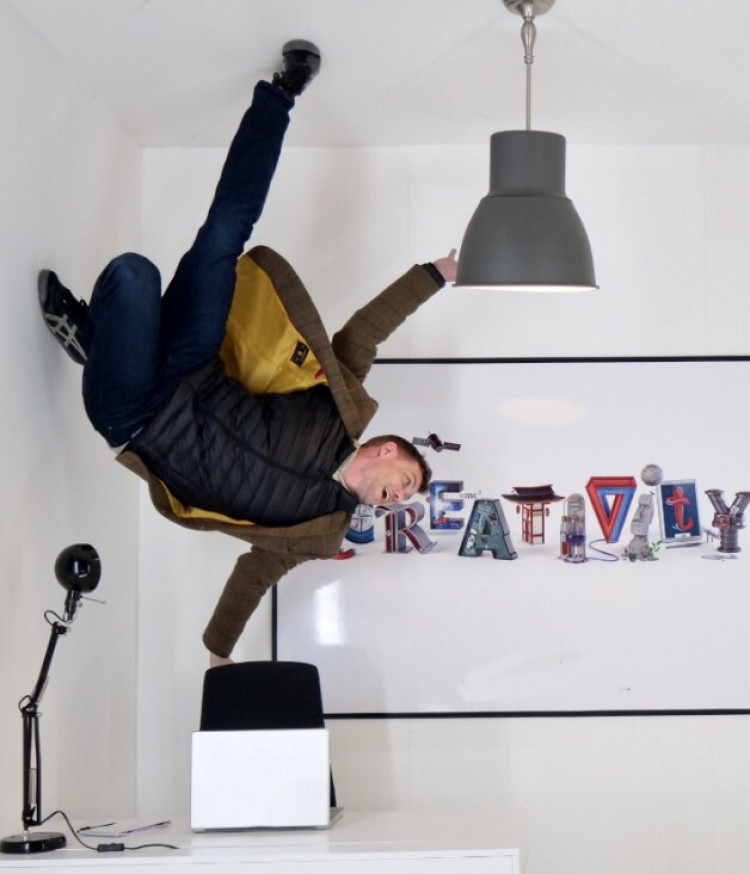 Harper is eager to bring a fresh, innovative approach to the Landmark's programme influenced by his wealth of experience in immersive theatre.
Harper continued: "I'm not here to be a place saver, the building is beautiful but I am not here to preserve a historic building, I want to embrace and celebrate the building, I want people to gather and congregate from across the city so sometimes there will be tough decisions and sacrifices, but ultimately, that will mean the Landmark will remain celebrated for its artistic and creative work for years to come."
Despite his undeniable confidence in his vision for the Landmark moving forward, Harper accepts that challenges will naturally come his way. An immediate one being an increase in the number of volunteers required throughout the art centre.
Harper explained how volunteers who helped out prior to the lockdowns enforced by the Covid-19 pandemic were unable to return, and the theatre needs creative enthusiasts to come and join the Landmark family.
The former theatre practitioner explained that attracting star names within the creative arts industry will only enhance the Landmark's appeal and encourage new volunteers to join its ongoing mission. Harper explained how he has already had productive talks with organisations such as the Royal Opera House and the London Philharmonic Orchestra.
We concluded our sit down with Harper by questioning him on what excited him most about the opportunity at the Landmark and his answer was simple – its potential.
He continued: "Undoubtedly so. It is such a stunning building with incredible space, and that in itself provides a platform for a fresh, vibrant and inclusive programme for all.
"I have lived close by in Twickenham since 2015 and as a local resident I feel an added obligation. These are my neighbours and I want all of them to have a cultural space to be proud of, one that attracts people from across the city."
As the Landmark Arts Centre embarks on its next chapter, we are in no doubt that it is in the best possible hands moving forward.
To check out what's on at the Landmark Arts Centre, with a programme including music, comedy and workshops, visit their site here.