Teddington: Emergency services race to collison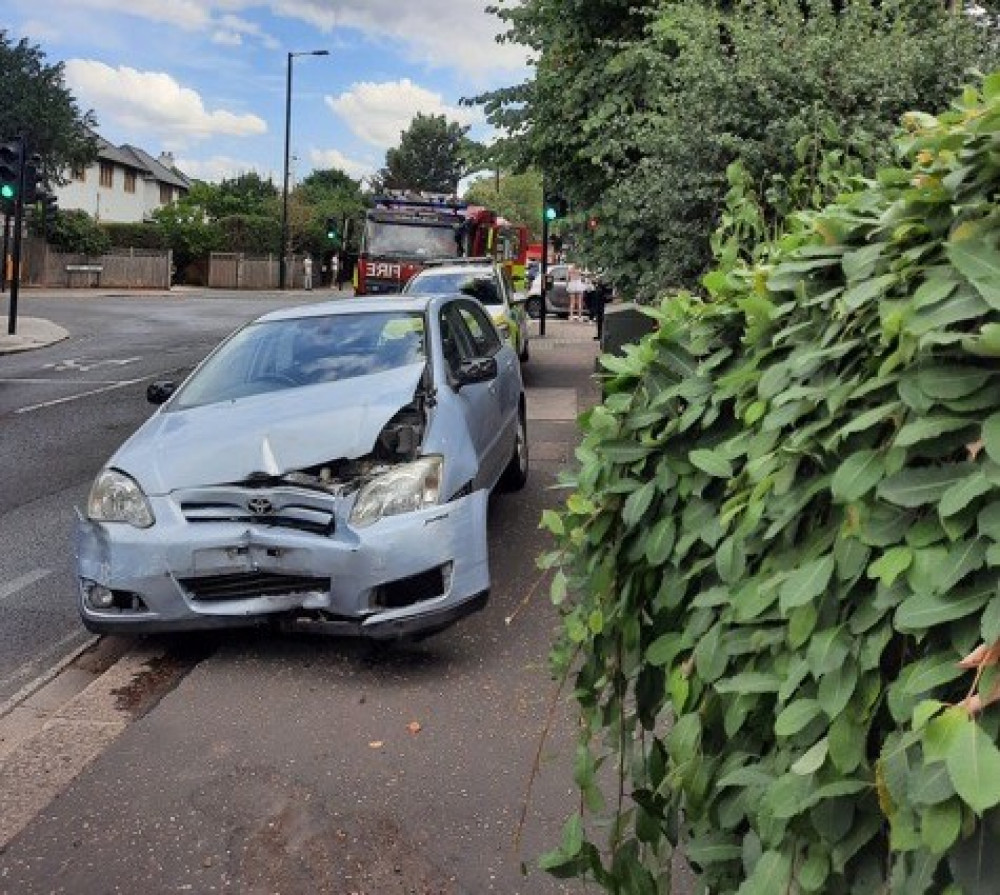 Story by Rory Poulter
Emergency services were called to a two car collision near Teddington Lock this afternoon.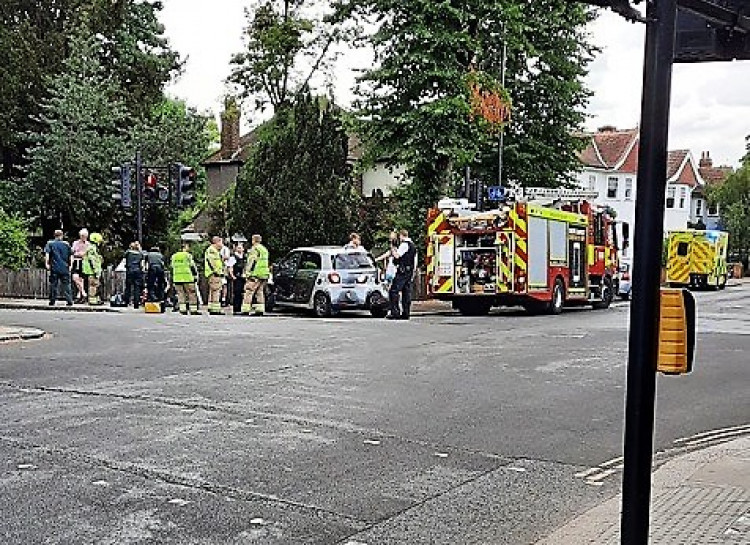 Eye-witnesses said that one vehicle mounted the pavement in what appears to have been a high speed accident.
The collision happened at the junction between Ferry Road and Manor Road.
One casualty was seen being treated at the scene.