Steve Hackett interview: The quiet life of a rock superstar in Teddington
By Ellie Brown - Local Democracy Reporter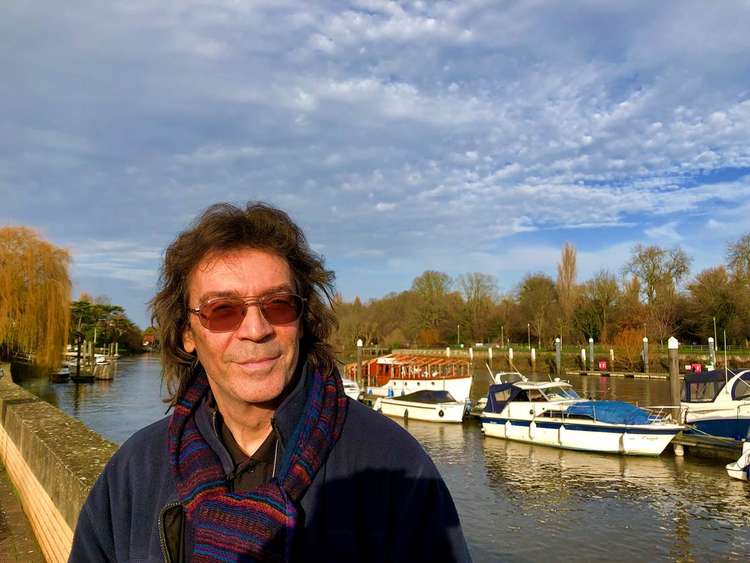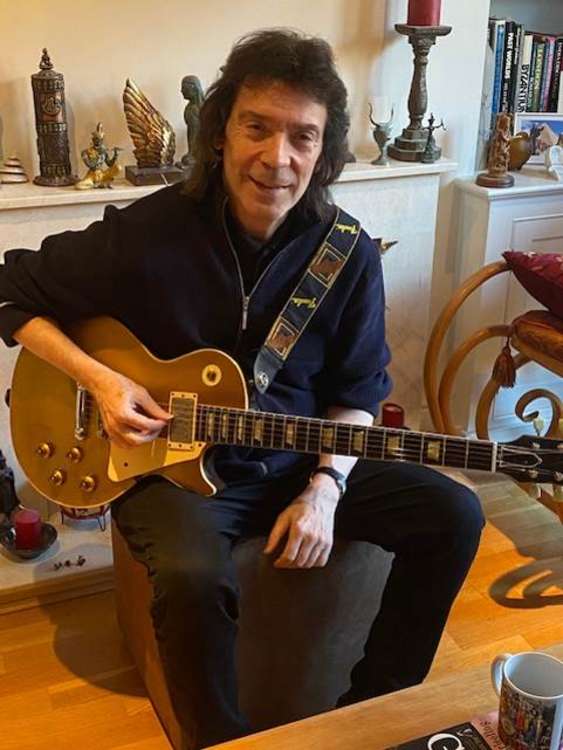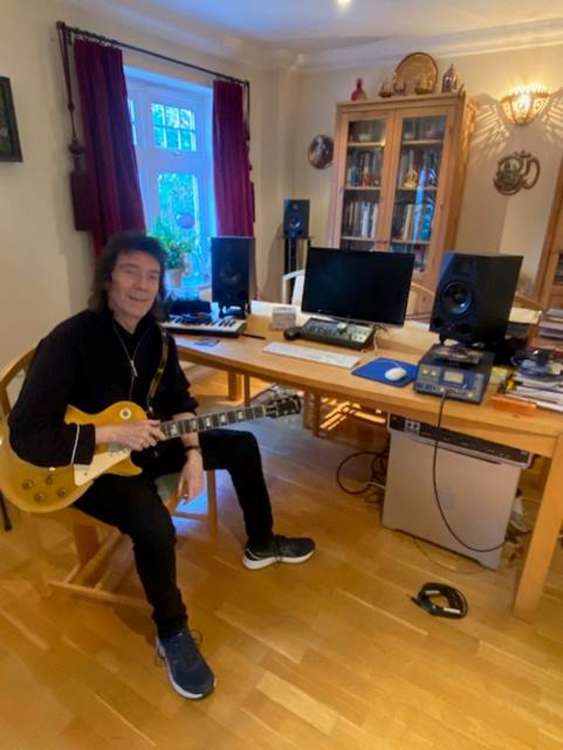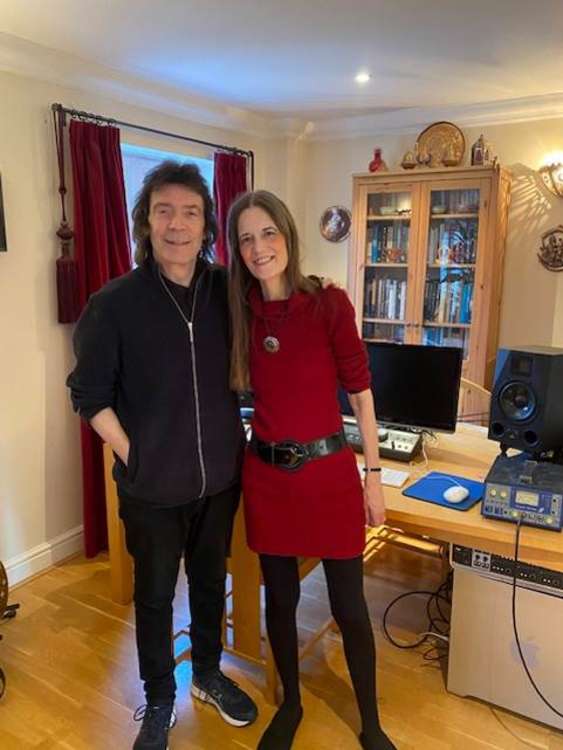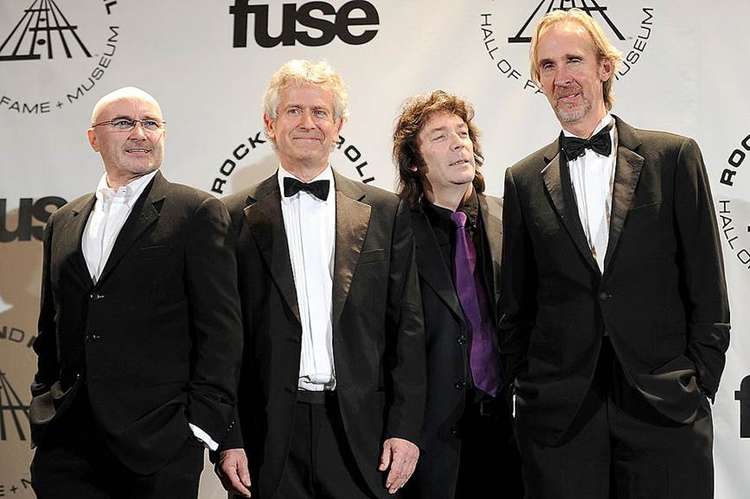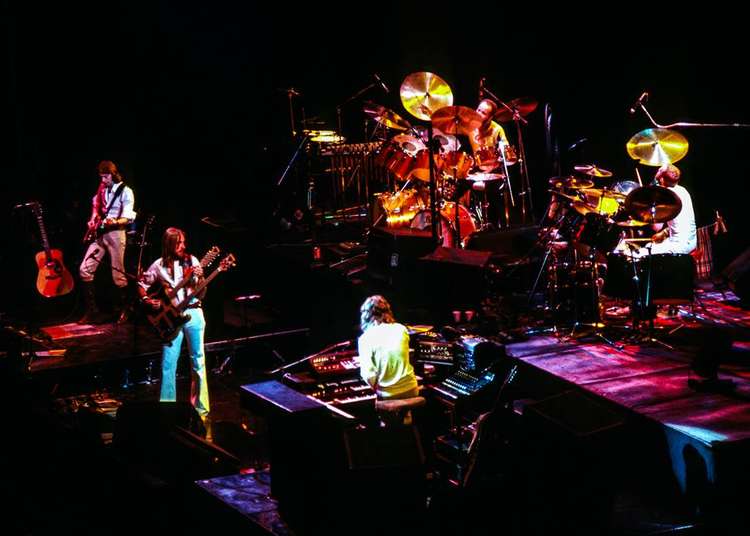 IT'S rare to find the rock superstar Steve Hackett at his home in Teddington.
The pandemic has forced such changes. But working from home, for a such a prolific writer and musician as Steve, has not held him back.
The former Genesis lead guitarist is still rocking around the world and now finally gearing up for a six-month tour, beginning in March, across Europe, the US, Japan, Europe and Australia – pandemic permitting.
"Home is in a suitcase, on the road, that's what I am used to and that's what I love," he told Nub News in a rare and exclusive interview.
"This is where we put our bags and then we travelled."
The pandemic has not curtailed his musical enthusiasm and he has recorded two albums in his front room, Surrender of Silence and Under a Mediterranean Sun, through what he describes as a 'co-ordination exercise.' Fellow musicians send in their contributions remotely from places like Azerbaijan and Tajikistan, and Steve pulls it altogether with a sound engineer. The local rock star, who keeps a low profile in Teddington with his wife Jo, has lived in the area for just over seven years after moving from Twickenham and is still discovering the delights of the local amenities. Jo, an author, who also writes lyrics for Steve's solo material, travels everywhere with him. The couple are big fans of riverside walks along the towpath - and of Teddington's numerous local cafes and restaurants, including Shambles and Bar Estilo. "To be honest, we are still discovering the area and it's only recently we found Ham House, which is beautiful," he said. Steve even recorded a short documentary called Somewhere in Darkest Teddington with his co-producer Roger King to accompany the making of his 2016 album The Night Siren, which you can watch on YouTube
HERE
. Steve, now approaching his 72nd birthday, left Genesis in 1977 after seven years of amazing success with the band - because he wanted to make his own music. "I think it's really important to write new material and surprise people and to revalidate ourselves," he said. Steve's upcoming UK tour will be called Foxtrot at Fifty, marking the 50th anniversary of the band's fourth studio album released in October 1972. His musical influences are as wide-ranging as his portfolio of albums, from jazz and blues to what he describes as the 'beauty' of classical composers like Bach, Grieg, Prokofiev, Shostakovich and Tchaikovsky. "I absolutely adore musical detail and I love to hear music from people who have thought deeply about it," he said. "I have played with orchestras and all sorts of bands. I want to play music without prejudice. I love rock and pop from anything from the Beatles and The Shadows to Bach and beyond." Despite his massively successful solo career, Steve's tours are often titled 'Genesis Revisited' and he is currently mixing a live version of the 1977 Genesis album, Seconds Out, which he performed in Manchester. The guitarist told Nub News: "I think it's important to keep the Genesis flame alive and that early work is very important to me and I am very proud of my contribution to the band. "I really honour that work which we did together as a team." From left to right: Phil Collins, Tony Banks, Steve Hackett and Mike Rutherford of Genesis at their Rock and Roll Hall of Fame induction in 2010 Genesis did tour last year with a line-up of guitarist/bassist Mike Rutherford, Tony Banks on keyboards and drummer/singer Phil Collins. They are due to resume their Covid-hit tour this year and Steve would never rule out a full reunion of the band, which also included Peter Gabriel until 1975. "My door is always open, is how I would put it," he said: "If they were to invite me to be involved in anything, I would be right there. "They were a very competitive team of writers in the band but they operated as smoothly as any other big band." Steve, who was inducted into the Rock and Roll Hall of Fame as part of Genesis in 2010 is credited on many of the band's most famous albums including Trick of the Tail, Nursery Cryme, Seconds Out, Foxtrot, The Lamb Lies Down on Broadway, Wind and Wuthering and Selling England by the Pound. The guitarist first fell in love with the area when he was attracted by the music heritage of Eel Pie Island in Twickenham. "The music just drew me there like a magnet and I loved the river and Twickenham and Teddington even back then," he told Nub News. "The friend of a school friend whose brother was a blues guitarist said, 'you will love Eel Pie Island.' "This area was just so important to the birth of British music." Steve's father played different instruments and was a big influence on him. "In truth I have been playing since I was two years old and by the time I was 3 or 4 I was playing actual tunes," he said. "I love pitting myself against the odds, I can't do the things I did when I was 19 or so and I don't wake up with hangovers. "Very rarely do I have too much to drink. Playing and singing and performing is very important to me and I want to carry on as long as possible." To read more about Steve's music and upcoming tour dates go to
www.hackettsongs.com/
Related stories
It's a family affair for Status Quo's John Edwards and Rockin the Lockin
Dire Straits bassist John Illsey to perform at Teddington's Landmark Arts Centre