Teddington: MP and Council Leader call for emergency talks to reverse train cuts
By Ellie Brown - Local Democracy Reporter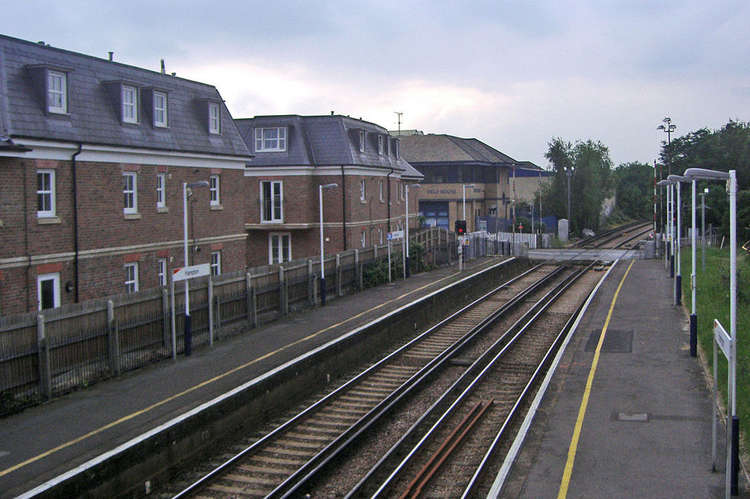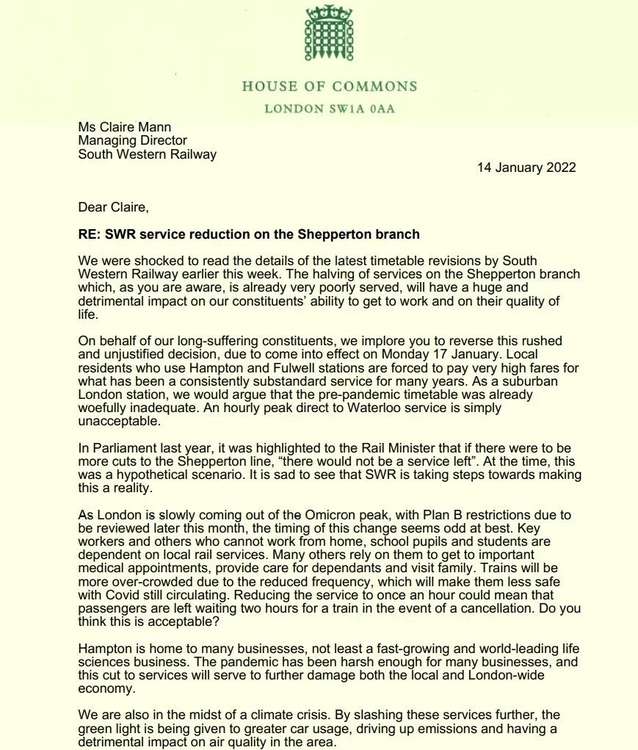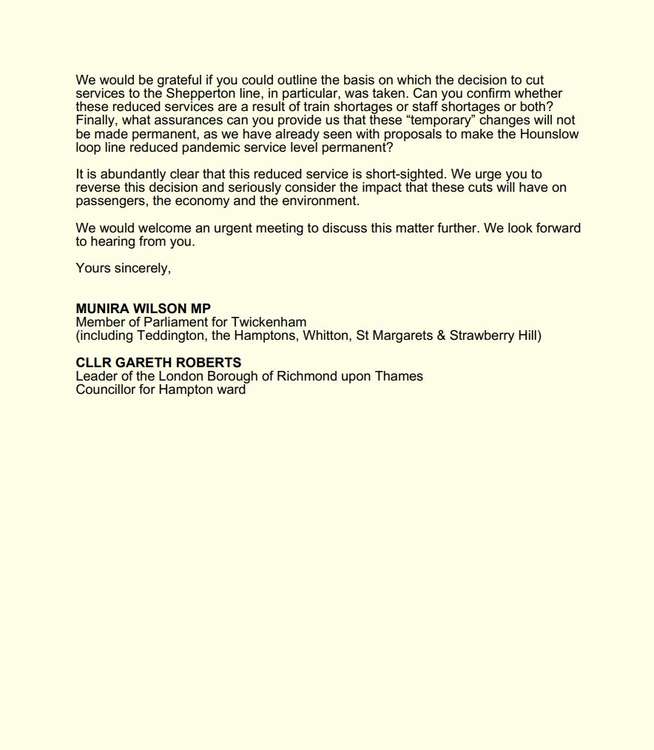 MPs and Council leaders have called on South Western Railway to reverse cuts in services that come into effect today (Monday 17 January).
The changes to timetables include a 50% cut in trains on the Shepperton branch and have hit commuters, including key workers, and children trying to get to school.
Trains on the branch from Fulwell to Shepperton have been particularly hard hit with just one train to London per hour on weekdays.
The cuts mean that some 28 per cent of pre-pandemic train services are not running and there is no indication when they will be restored.
Twickenham MP Munira Wilson and Richmond Council leader Gareth Roberts have written a joint letter to South Western Railway demanding talks to try and reverse the cuts.
The Richmond Park MP, Sarah Olney, has written her own letter to the company.
SWR is blaming the cuts on staff absences caused by a the Omicron variant of Covid, however critics say the real reason is a shortage of trains because of cuts in investment in rolling stock.
At the same time, the arrival of replacement trains - the Class 701 Arterio - is some two years late and there is no sign that they will be going into service any time soon.
The joint letter from Munira Wilson and Council leader, Cllr Gareth Roberts states they have been 'shocked' by the cuts.
They wrote: "We implore you to reverse this rushed and unjustified decision.
"As London is slowly coming out of the Omicron peak, with Plan B restrictions due to be reviewed later this month, the timing of this change seems odd at best.
"Key workers and others who cannot work from home, school pupils and students are dependent on local rail services.
"Many others rely on them to get to important medical appointments, provide care for dependants and visit family.
"Trains will be more over-crowded due to the reduced frequency, which will make them less safe with Covid still circulating."
SWR's Managing Director, Claire Mann, said: "Prior to the outbreak of the most recent coronavirus variant, the delay to the Arterio roll-out had created a challenging situation on parts of our network and I'd like to apologise to our customers and thank them for their patience during this testing time.
"I want to assure our customers that we have comprehensive short, medium and long-term plans in place to really get to grips with this challenge and protect customer journeys once people again return to the railway."
Are you affected by the rail cuts and have a story you'd like to share? Contact our editor [email protected]