Introducing Teddington's BRAND NEW traders market opening this Saturday!
By Ellie Brown - Local Democracy Reporter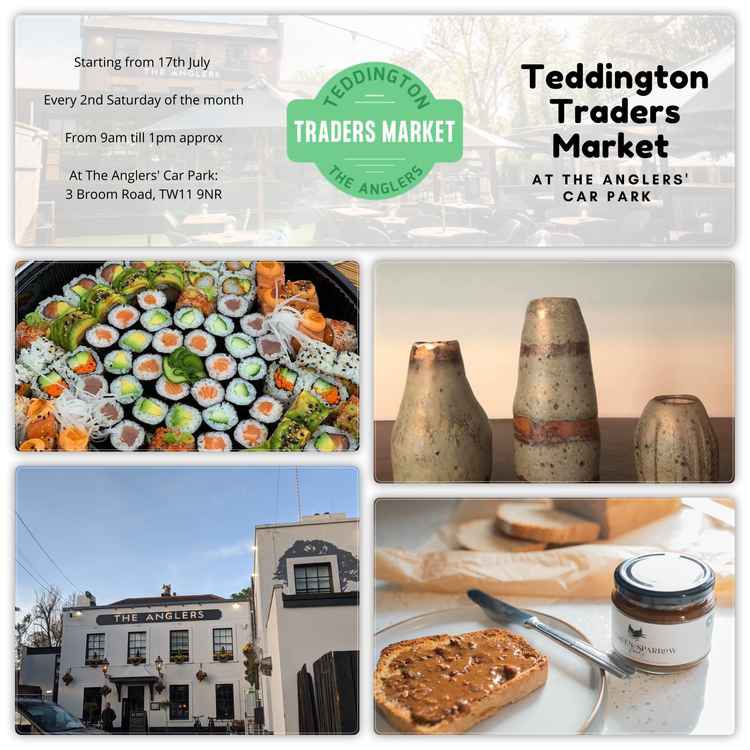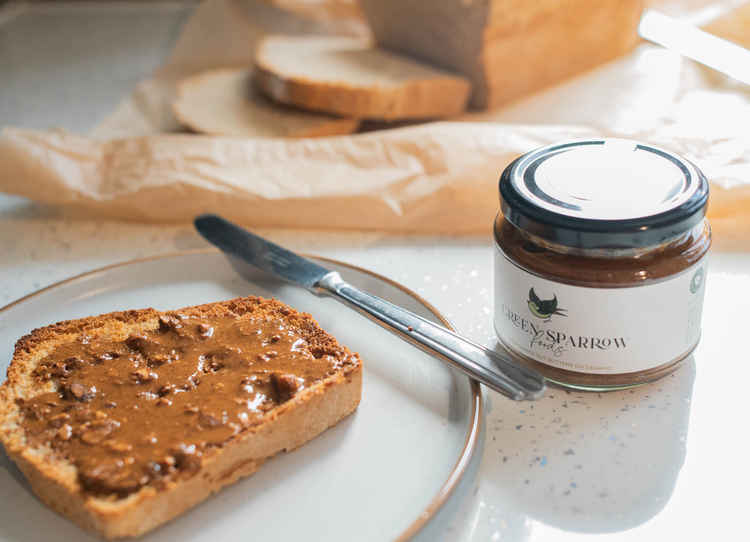 Small and local businesses in Teddington will have the chance to showcase their wares at a brand new traders market opening this Saturday (17 July).
The new market is a collaboration between The Anglers, Teddington Together and independent traders in Teddington.
It will run every second Saturday in the car park of the Anglers pub, and opening hours are 9am to 1pm.
The market will have a mix of goods on offer including foods, flowers and artworks.
Below is a list of confirmed traders for this Saturday's event:
-Green Sparrow Foods
-YourVeg Box
-Sushi Bae
-Fenton Yard Flowers
-Raw86 Ceramics
-Lisa Tolley
-The Green Butcher
- Teddington RNLI Traders at the market will not pay to use the Anglers car park but instead make a charity donation to a local cause. This Saturday they will be donating to Teddington Together, a group of local businesses and residents who put on Teddington events with the aim of promoting the town. Volunteers from the group will be there on Saturday to help set up the market and fundraise. Juliana MacDonald, a member of the
Teddington Together
committee, told Nub News: "It's about getting to know local traders, supporting small and local businesses and helping the community. "That's at the heart of what we do. "This is something Teddington's never had - other towns have marketplaces. "We are really excited to be doing it!" Asked how they came up with the list of traders, Juliana said the group started with a call-out on social media. Traders then messaged them and they put together a database. She said the initiative was a joint collaboration with
The Anglers
and traders in Teddington, with all groups contributing ideas and to the organisation of the event. "It was one hundred percent a collaboration of great minds in Teddington!" Money raised by Teddington Together from the market will go towards its
community activities
These include supporting local businesses and putting on events throughout the year such as
Teddington Lights Up
. This Saturday's market is a pilot and will run with Covid safety measures in place. A lot of thought has gone into how to make it compliant with social distancing rules and there are a reduced number of stalls. Masks will be optional as the event is held outdoors and hand-sanitiser will be available. Juliana said: "We made a call on safety. The car park has good space and two entrances. "Hopefully there will be more traders post-covid." Mari from
Green Sparrow Foods
will be a trader at the event. The Barcelona native moved to Teddington two years ago and started her nut butter business last year during lockdown. Her tasty vegan butters are stocked at Teddington zero-waste shop
The Refill Larder
and also made to order, with customers able to choose the nuts, roasting time, texture, and saltiness of the product. "This is what makes us different to the supermarket nut butters," she said. Mari is "really excited" to be trading at this Saturday's event. She was also involved in its organisation of the market and praised Ben, the manager of the Anglers, for taking the initiative to get it off the ground and providing the location. "The car park is a lovely location, you get people passing by going for a walk or to work," she said. Mari was clear about the market's local and sustainable focus. "All the traders live locally or very near Teddington and don't have a store front," she said. "We're trying to be as green as possible - all our traders have been asked to have plastic free packaging." This Saturday's event is a pilot and following it the group will be discussing feedback and ways to improve the event. "It definitely feels like a project," said Mari. "We're building this from scratch!"
What are your thoughts on the Teddington's new trader's market? Send us your views - we'd love to hear from you! DM us on social: @TeddingtonNub or get in touch with [email protected]