Women's Rugby thrives in Teddington as Thamesians battle for promotion
By Ellie Brown - Local Democracy Reporter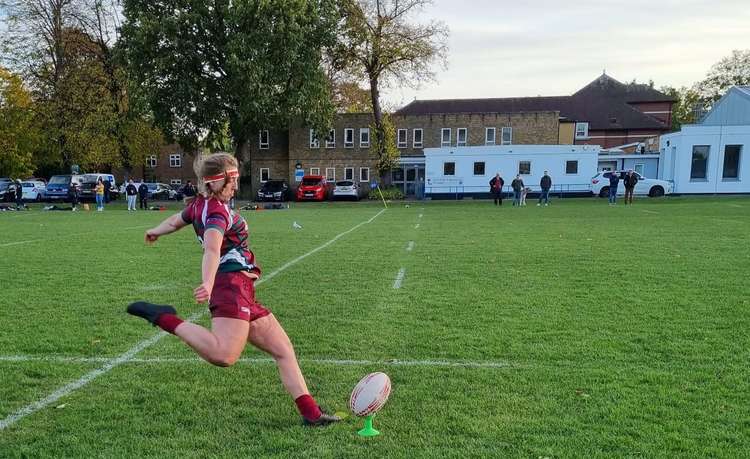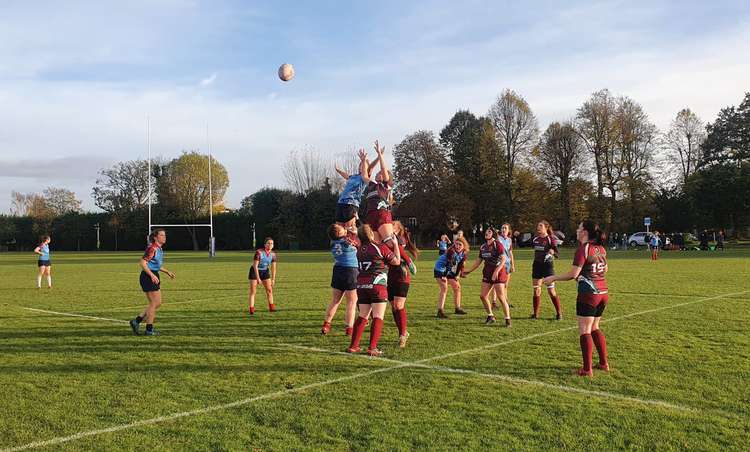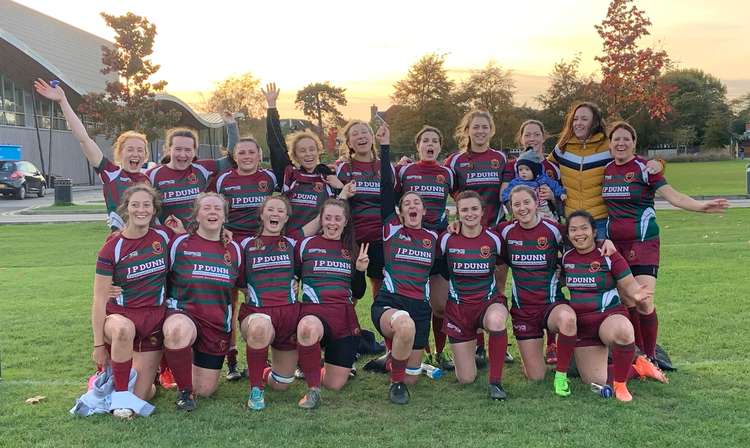 Women's rugby union is one of the world's fastest-growing female sports, with more than 2.7 million women currently participating in the game globally.
In fact, as more women continue to head down to their local rugby clubs, female players now make up 27 per cent of the sport's playing population worldwide.
One club that epitomises that growth are local side Thamesians Ladies Rugby Football Club, who play their matches at the St Mary's University Sports Ground in Teddington.
The team was initially established as a 7s side in 2018 and has expanded over the past three years to become a thriving squad of over 20 players who now compete in the Women's NC 2 South East (West) League.
But in just their second season of competitive league rugby, the team already has their eyes on promotion, having finished as runners-up in the league last year.
Recounting the team's journey, Thamesians Club Chairman Jonathan Dunn said: "They've got a great spirit and there's been a continual flow of players coming into the team.
"While other clubs have struggled, I think our Ladies sides' growth is partly due to the stuff they do outside of rugby and they've got some quite fantastic friendship groups.
"The Ladies team have certainly added a great dynamic to our club at a time when junior rugby is struggling for numbers. It's something that we're pretty proud of."
Thamesians Ladies have quickly grown to become one of South London's most established women's teams, and last Sunday took on promotion rivals Hammersmith and Fulham Ladies RFC in the league.
This is something that might not have seemed conceivable to their founding members just three years ago.
In 2018 the team questioned whether it would be wise to join a competitive league with a bare-bones squad of just 15 players and no substitutes, despite having already experienced success, picking up silverware at the Barnes and Middlesex 7s.
Since then, they have amassed a cohort of players who travel from all over South West London to play for the side.
Two of those players include their captain and Jamaican international 7s player, Emelia Arbouine, and photographer and rugby writer Lara Miller, who runs an E-zine called PACE, which aims to provide greater representation to the women's game.
While Lara was photographing Sunday's game, Emelia, who recently scored a try against the USA in the 2021 Olympic qualifiers, got on the scoresheet again on Sunday and set the tone for what was an exciting game of running rugby.
While both sides showcased excellent skill with the ball in hand, it was Hammersmith and Fulham who ultimately came away with the spoils, defeating the home side 26-17.
After the match, Head Coach Nigel Botherway said: "It was a very good standard of rugby from both teams, and Hammersmith and Fulham were a very good side.
"We had a few players out today in key positions, and we weren't quite at our best, but I cannot fault the work ethic and commitment of my team, who were absolutely brilliant."
Looking to the future, Thamesians Ladies are now aiming to build on their recent success, with hopes to expand their numbers to operate two competitive women's sides.
Chairman Jonathan Dunn said: "They're adding numbers all the time, and the way we see it developing is we're putting games in between the first team fixtures for a development squad.
"We don't have enough numbers for two teams right now, but in the development fixtures, it is a mixture of the first team and less experienced players.
"This year, we will move into getting regular development fixtures with the hope of eventually putting a second 15 out. That's the aim."
Thamesians Ladies RFC train on Wednesday nights at the St Mary's University Sports Ground in Teddington. If you're interested in watching or playing for Thamesians Ladies, you can find more information about the team on their website HERE.