Teddington RNLI and the Thames River Blessing
By Ellie Brown - Local Democracy Reporter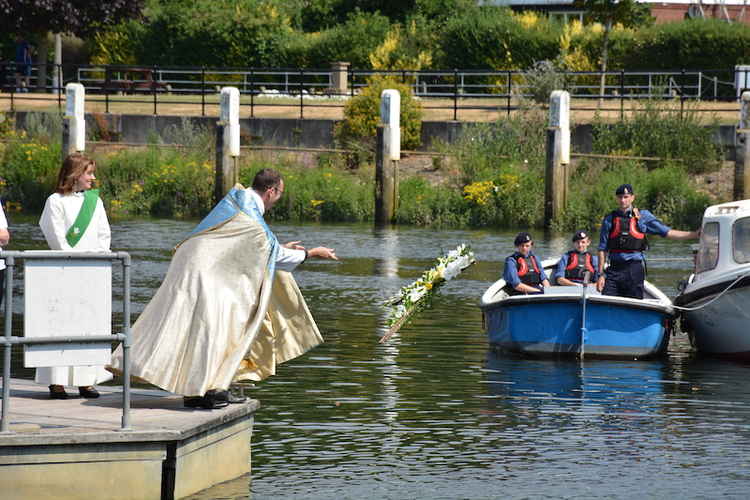 The 2018 River Blessing featuring Teddington RNLI and the vicar Joe Moffat (Credit: Fred Squire)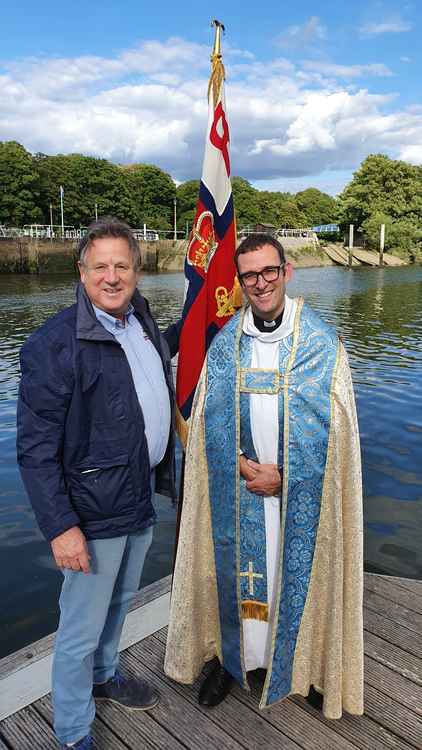 The RNLI's Tim Ody and Joe Moffatt (Credit: Fred Squire)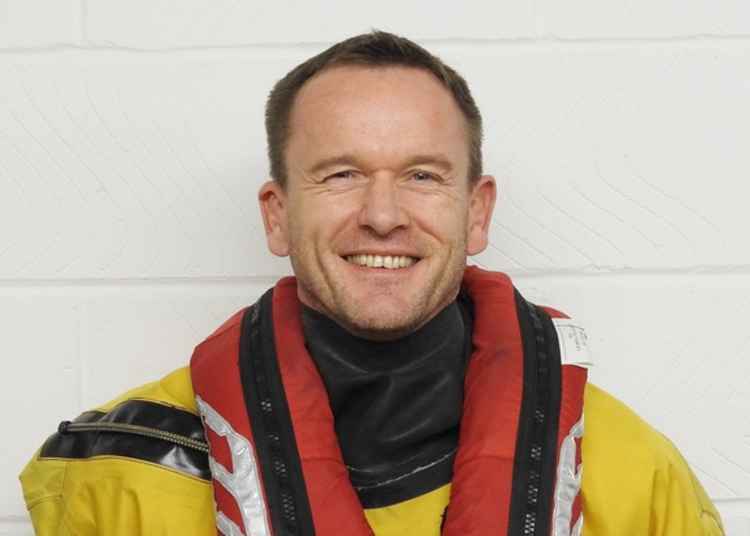 Paul Stallard (Credit: Jon Barker)
The River Thames is more popular than ever.
Beautiful towns such as Teddington, Twickenham, Kingston, Hampton and Richmond Upon Thames for example all bathe in the reflected glory of the river.
One of the key reasons why many of us moved to the area was to be close to the river.
During the Covid-19 Pandemic the River Thames has served as a place to reflect and restore our strength to cope.
It is also a place of fun. All it takes is a bit of sunshine and we have crowds on the riverbanks.
Paddle boards, kayaks, sail boats and rowing boats take to the water.
We are indeed blessed to have such an iconic river flowing through our lives.
Following the likely relaxation of Covid-19 restrictions this summer, the Parish Church of St Mary with St Alban is once again planning to hold its River Blessing Service on Sunday 11th July, 2021.
According to Katherine Matthews PCC Secretary St Mary with St Alban, Teddington: "It seems all the more fitting to have a summer River Blessing Service to celebrate the wonderful gift of this attraction.
"Many local organisations with connections to the river will be attending as usual and we are hoping that the event will be as colourful and as moving as ever."
As the Reverend of St Mary with St Alban, Teddington Joe Moffatt explains: "The more people that use the river, the more we rely on the Teddington RNLI Lifeboat Station Crew to keep us safe.
"I've been recently reminded what a remarkable group of people volunteer for the RNLI in Teddington.
"Not only do they come from a wide range of backgrounds which makes them a super-resourceful team; they also have a great team-spirit and support each other when the challenges get tough.
"This was particularly evident when the world's media were watching as the crowds flooded to see the minke whale stranded in the weir pool.
"It was a privilege to hear the debrief after such a long and emotionally draining shift. It made me very proud to be associated with them as their chaplain.
"And all the more reason to involve them in our River Blessing Service on July 11."
Matt Allchurch, Lifeboat Operations Manager (LOM) at Teddington RNLI added: "We are very fortunate to have Joe Moffatt as our Chaplain. "It's great to have someone so compassionate and empathetic who the crew can talk to in confidence. "This might be after a difficult shout or a stressful time in family or work life. "The river blessing is an integral part of this relationship and we are proud to support it." A member of the congregation of St Mary with St Alban, Liz Stewart, wrote a short poem for the first River Blessing in 2017 and it is worth reading again as it always seems so relevant and topical:
The tide In Teddington ebbs and flows
Like life itself it comes and goes
Let's row together side by side
Knowing God's love will be our guide.
You can learn more about this year's river blessing and how to get involved HERE
This article was written by Paul Stallard, Lifeboat Press Officer and Crew, Teddington RNLI Lifeboat Station