Teddington residents enjoy free burgers and sausages as part of irresistible summer tour!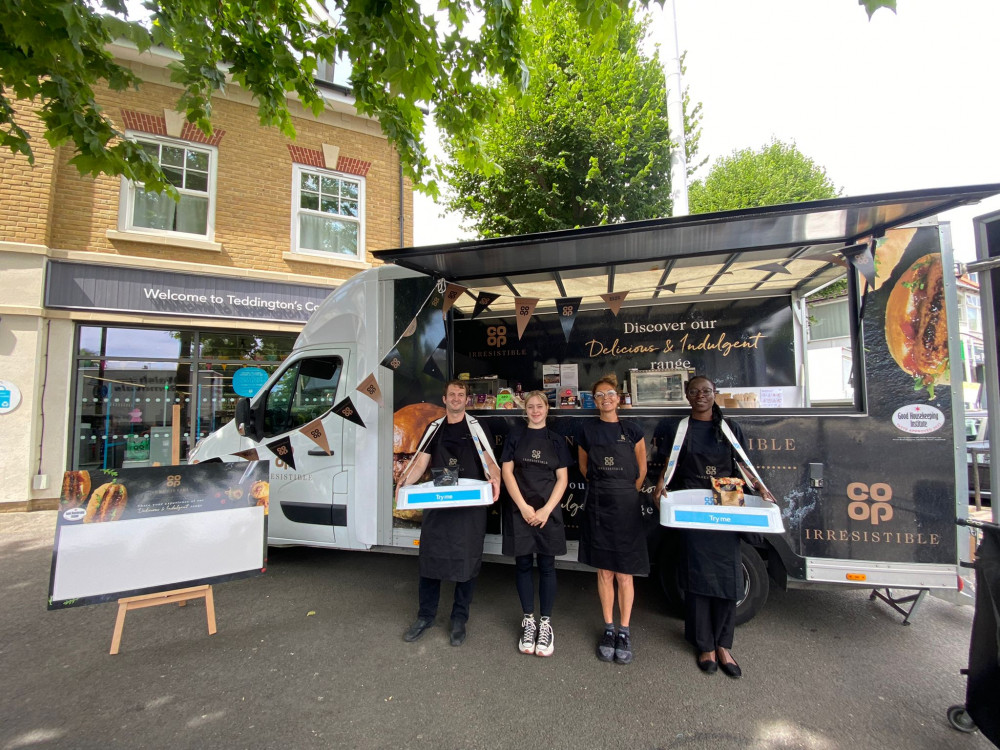 Teddington residents enjoyed a delicious range of premium burgers and sausages in the sunshine during this year's Irresistible Summer Tour, courtesy of the Co-op.
Co-op's Taste Challenge started in 2019 as a way of giving customers the opportunity to try the supermarket's premium range of products, without knowing they were the organisation behind the irresistible items.
As the annual event grew in popularity, Co-op introduced their branded food van to showcase the premium brand and inform customers of what they could get their hands on at an affordable price.
This July, Co-op's Summer Tour focused around their seasonal range of enticing burgers and sausages as well as ice cream, a perfect fit for the scorching heat.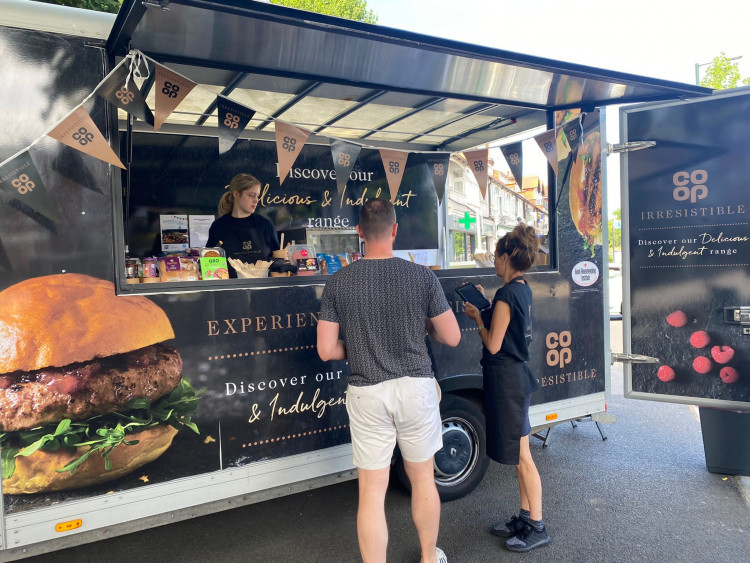 Tasters flew out with the team acknowledging there is an ever-growing demand for plant-based products - the GRO Bhaji burger samples proved to be particularly popular.
Reflecting on the successful day in Teddington, Marian Arnold-Lawson of fresh, the company working alongside Co-op to host the Teddington Summer Tour, said: "We had amazing feedback to this year's taste challenge samples, I think the warm weather and the burger/sausage and ice cream samples were a great fit!
"Last year we sampled pizza so it was a great way to showcase the different irresistible products to both new and existing Co-op customers."
Commenting on the importance of the Co-op Summer Tour, Marian added: "Meeting and interacting with customers is fundamental to having a successful brand. We have learnt so much talking to Teddington locals and learning what each individual community likes plays a huge role in Co-op's future product development."
To find out more about the benefits of Co-op membership, including exclusive discounts and rewards for you and your community, see: https://www.coop.co.uk/membership