Ted Lasso meets his Richmond neighbour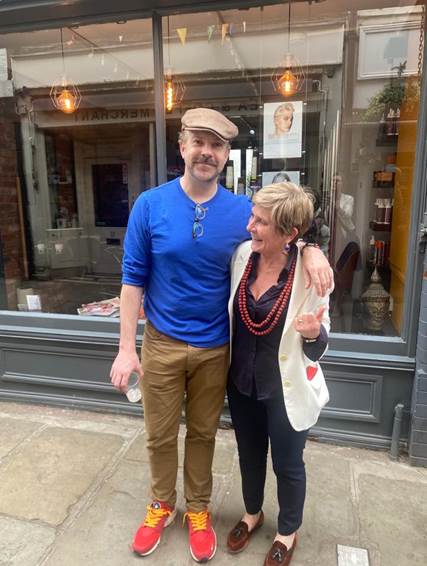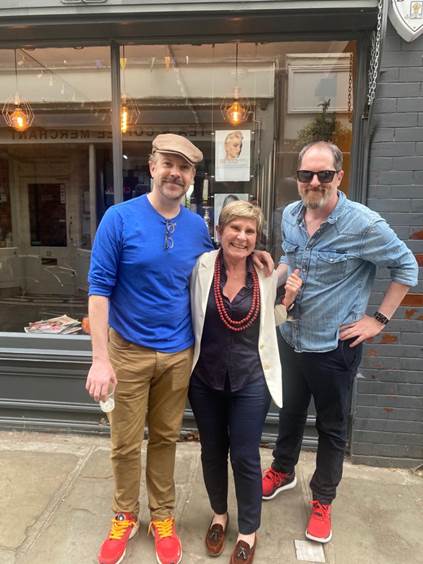 The owners of a small Richmond-based Italian embroidery shop enjoyed their first meeting with their famous next door 'neighbour' Ted Lasso.
Cristina and Claudio Romoli own the Italian embroidery shop Reale Camiceria at Number 10 Paved Court near Richmond town centre.
Ted's fictional black front door is right opposite their distinctive shop front and numbered 9 and a half. Every time filming takes place the door, usually number 11a is temporarily replaced.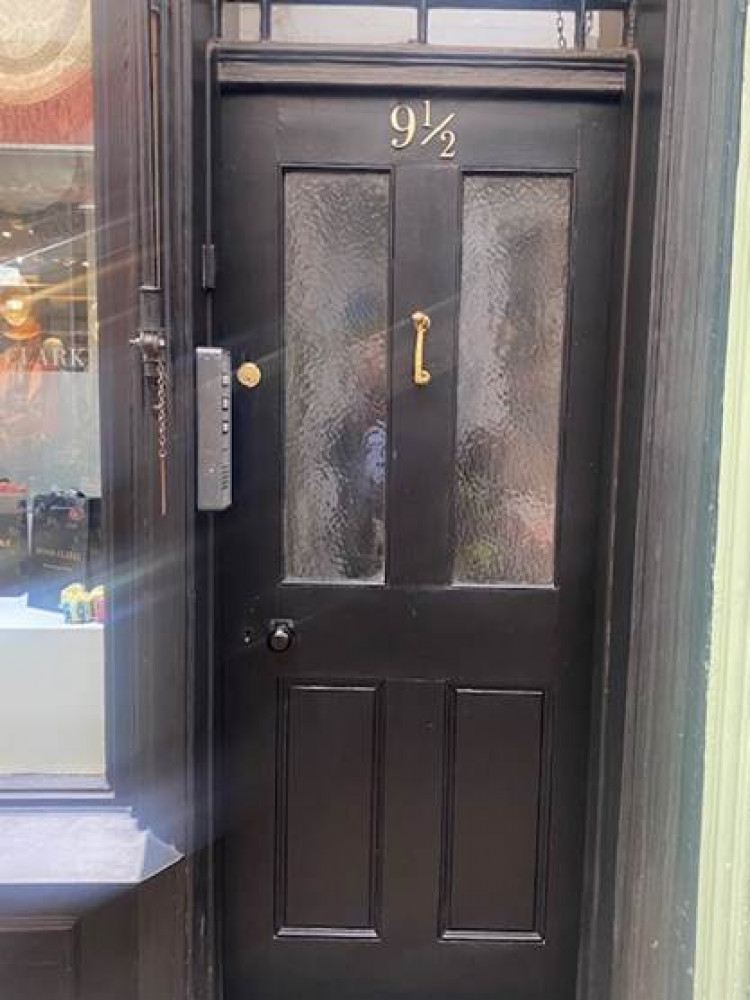 Ted's fictional front door almost opposite Cristina's shop on Paved Court, Richmond.
Yesterday Ted, played by show creator Jason Sudeikis and co-star and executive producer Brendan Hunt, who plays Coach Beard, supervised external filming around Richmond Green and The Prince's Head pub, which is transformed into the Crown & Anchor in the show.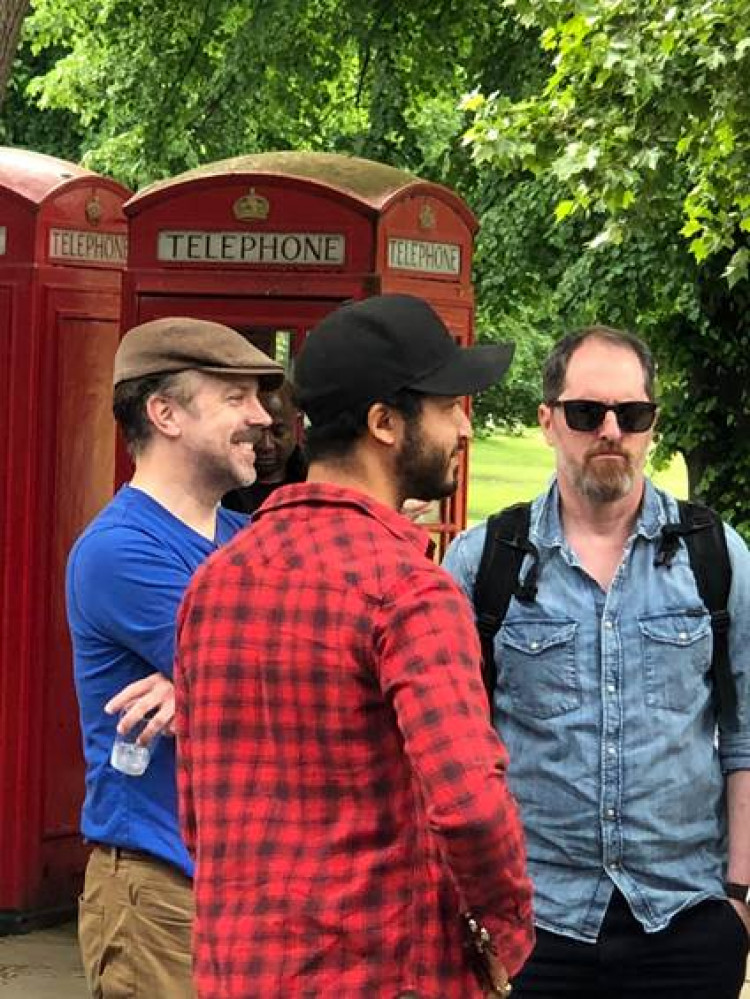 Jason and Brendan with assocaite prodcuer Chip Hamilton outside the Prince's Head.
Cristina, who has become a big fan of the show, had been too nervous to approach the stars and possibly interrupt filming.
She told Richmond Nub News: "I plucked up the courage to say hello and ask for a photo at last. They couldn't have been nicer. They have been here lots of times filming but I did not want to intrude. Everyone is so polite and friendly and the Ted Lasso show is exactly the same, full of kindness and good spirit.
"Every day we have tourists coming to the shop because it is opposite Ted's famous front door. Many are from America but lots are from other countries and if they happen to turn up on a day when they are actually filming here they cannot believe it. Jason and Brendan pose for selfies and spend time talking to the fans. They are very patient.
" I think it is great for Richmond and the local economy. When people visit, they spend money everywhere, not just the pub but all the other shops and all of us retailers benefit from the custom. I think we owe them a big thank you, especially after the tough business times with the pandemic."