Sunbathers on the Teddington Riviera!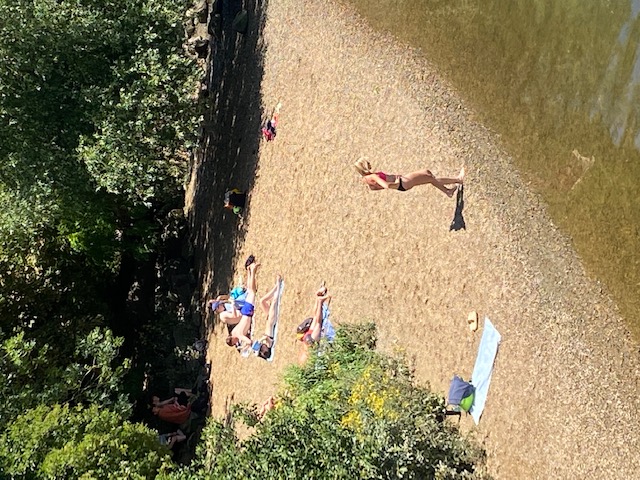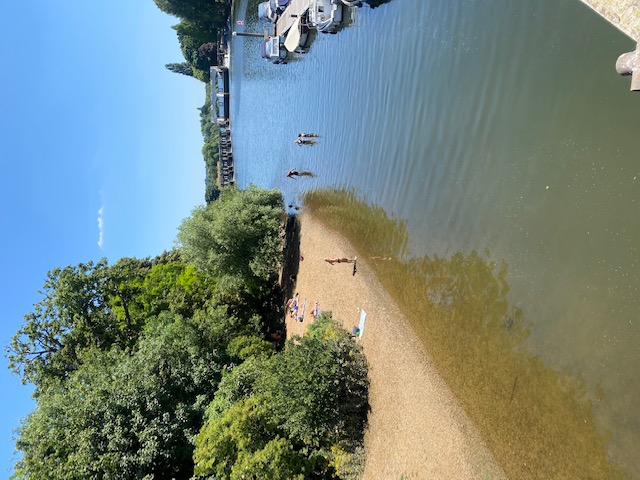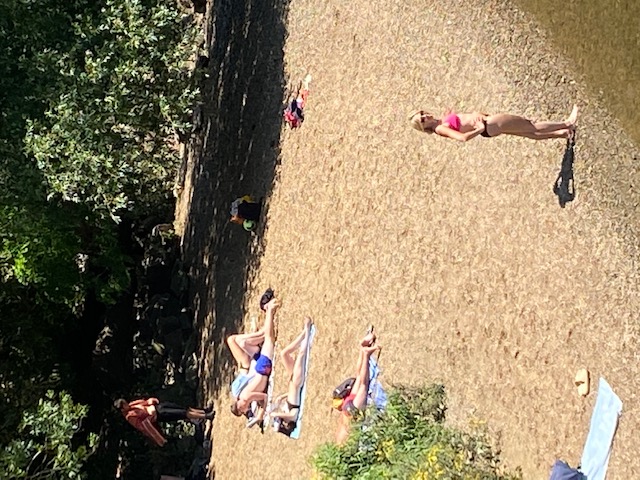 Hundreds of people took advantage of this week's mini heatwave and set up camp this afternoon on the small slice of 'beach' near Teddington footbridge.
A few took to the River Thames to cool off and have a quick dip while others took to paddle boards to venture up and down the river.
The ferries were full of tourists from Hampton Court Palace and numerous private pleasure boats made their way up the river to visit the various pubs.
Temperatures reached as high as 28 degrees however Thursday will see a slight drop in forecast with cloud set to compete with the sunshine with highs of 23 degrees expected.
Moving to Friday, cloud will feature for most of the day although members of the public will still be able to enjoy getting through the week with a moderate high of 21 degrees forecasted.
Whilst Teddington residents soak up the latest 'mini heatwave' to hit south west London, Monday 20th June saw Iran record one of the hottest days since records began, in Abadan a staggering 126 F (52.2 C) was recorded, while other parts of the country recorded highs of 122 (50 C) as seen on AccuWeather.
In other news, as students understandably prepare to celebrate finishing GCSE exams, police have warned they will be on patrol around the Teddington Lock area to ensure celebrations remain safe following a spate in anti-social behaviour offences recorded last week.