Application submitted for Ham Close redevelopment plans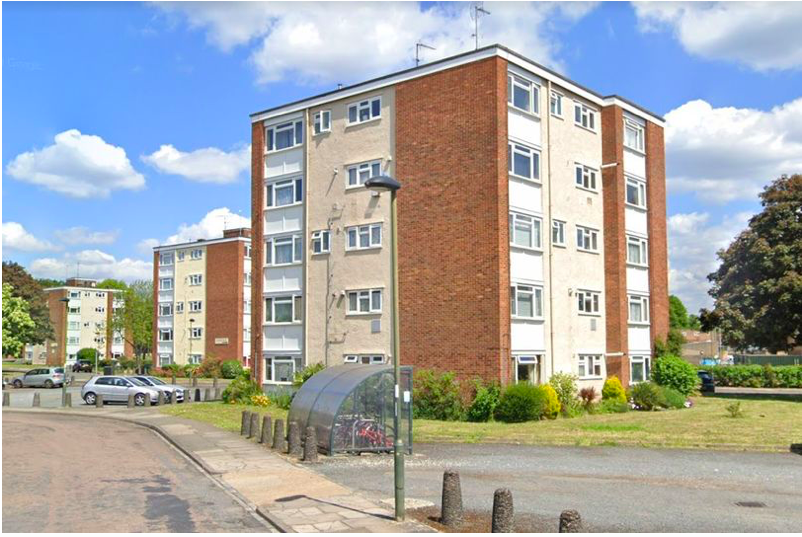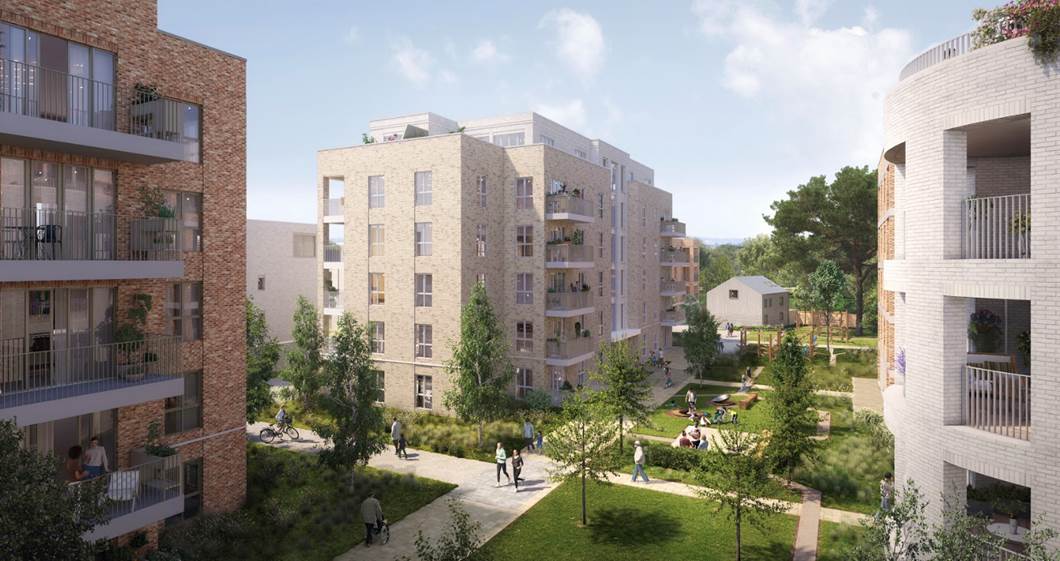 Developer Hill Residential has submitted a planning application for the regeneration of Ham Close, which would see the current 192 homes on the estate knocked down and replaced with 452.
Ham Close is owned by housing association Richmond Housing Partnership (RHP) and Richmond Council. The building on the estate today was built in the 1960's next to Ham Village Green.
Richmond Council has a collaboration agreement with RHP, the largest provider of affordable housing in the borough.
The agreement commits to a number of development principles including a minimum number of affordable homes, provisions for new community facilities that will deliver services for young children and young people, and a commitment to meaningful engagement with residents.
The homes on the new development would range from one-bed flats to five-bed homes. The Ham Youth Club and community workshop space Richmond Makerlabs would also be replaced under the proposals.
There would be a further 809 cycle spaces, 268 car parking spaces and 17 disability spaces on the site, along with new walking and cycling routes through Ham Close.
Working with RHP, Hill Residential undertook a number of engagement events with residents, stakeholders and the wider community on the redevelopment of Ham Close.
There was a range of in-person and virtual events held from July 2021 to April 2022. The full consultation timeline can be viewed here.
Cllr Jim Millard, Richmond Council's spokesperson for Housing, said: "I am delighted that the planning application for Ham Close has now been submitted.
"The new affordable homes will be a welcome addition to the area and will play a significant part in helping us to achieve our goal of delivering 1,000 affordable homes in the borough over the coming years that will cater for the needs of the community into the future."
Andy Hill, Chief Executive at Hill Residential added: "Over the past year, we have been working closely with RHP to undertake significant community engagement with existing Ham Close residents and the wider community, both in person and virtually, to deliver the submitted planning application.
"With green space and sustainability at the heart of the project, we are confident that the plans will bring much improved homes and surroundings whilst creating greater social value for the community."
Residents will be given the option to stay on the estate. The redevelopment plans would take place in phases, with building work expected to begin in early 2023 if plans are approved.
Richmond Council will make the final decision on the proposals later this year.