ZOO and seven monologues by Lily Bevan
---
6th Jul 2021 - 10th Jul 2021
UNTIL Saturday 10th July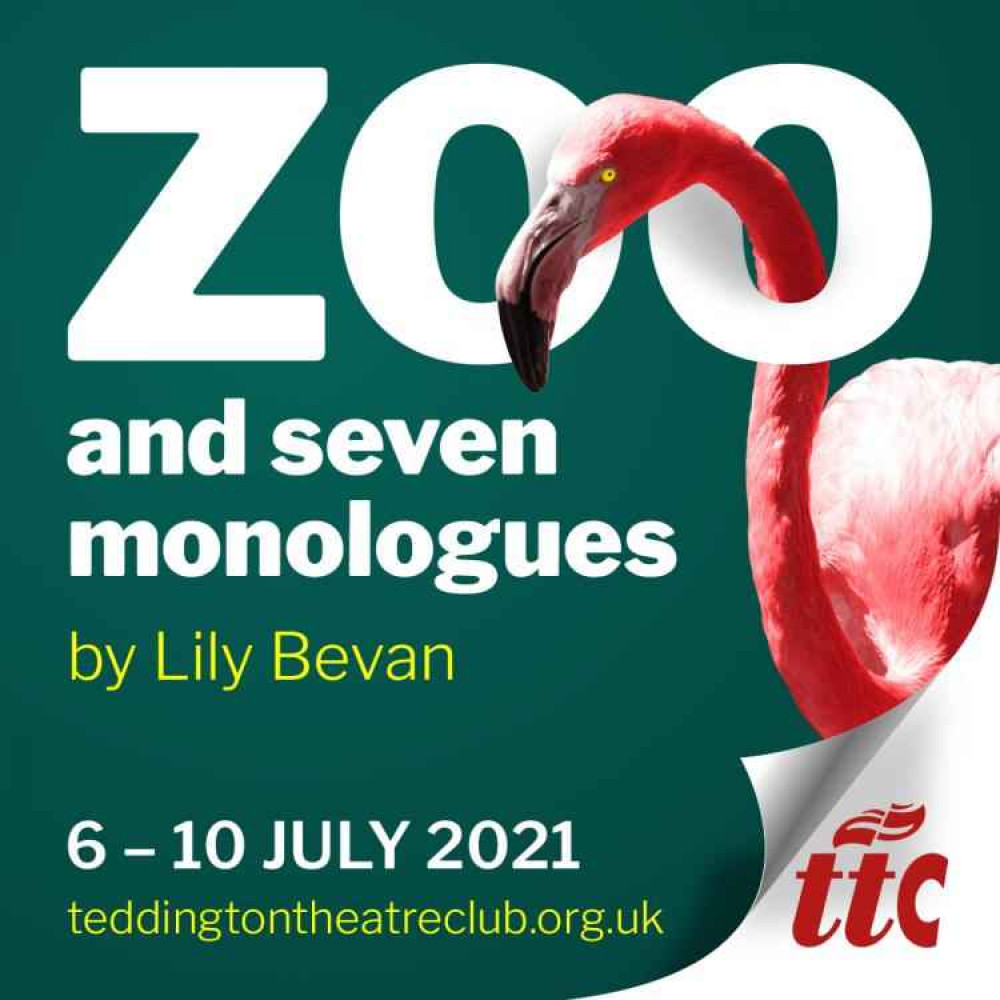 ZOO and seven monologues, by Lily Bevan
Production Company: Teddington Theatre Club
Buy tickets HERE
At Miami's Cherokee Valley Zoo & Conservation Centre, the most dangerous thing that ever happened was the tapir's caesarean section.
That is until Hurricane Jonas sets itself on a crash course straight towards it. Now zookeeper Bonnie must rush to batten down the hatches and ensure the safety of her animals – and herself.
Halfway across the world in the Yorkshire Dales, Bonnie's friend Carol feels the repercussions of that tempestuous night. Will she be able to help from afar? Or will the danger they all face turn out to be deeper and darker than a spot of bad weather?
Lily Bevan's play Zoo is a wildly inventive comedy drama about courage, female friendship and flamingos. It premiered at the Edinburgh Festival Fringe in 2018, where it was selected as one of the Guardian's Best Shows of the Fringe. It also enjoyed London runs at Theatre503 and the 2020 VAULT Festival.
The monologues (which are all in the same book as Zoo) are:
Tudor Queen
Tudor Feast
A' Levels
Bridesmaid
Nativity
Allotment
School Tour
Cast
Zoo - Bonnie
Lara Parker
Zoo - Carole
Caroline Ross
Monologue - Reader
Helen Geldert
Monologue - Reader
Heather Stockwell
Monologue - Reader
Rebecca Tarry
Production Team & Crew
Director
Josh Clarke
Director
Linda Hansell
Director
Kelly Wood
Sound Design
Harry Jacobs
Wardrobe
Lesley Alexander
Set
Fiona Auty
Stage Manager
Vicky Horder
Asst Stage Manager
Jacqui Grebot
Production Manager
Janey Elgey
Artistic Link
Daniel Wain
Add your Teddington event for FREE here!
Nub It