What's on in Teddington this weekend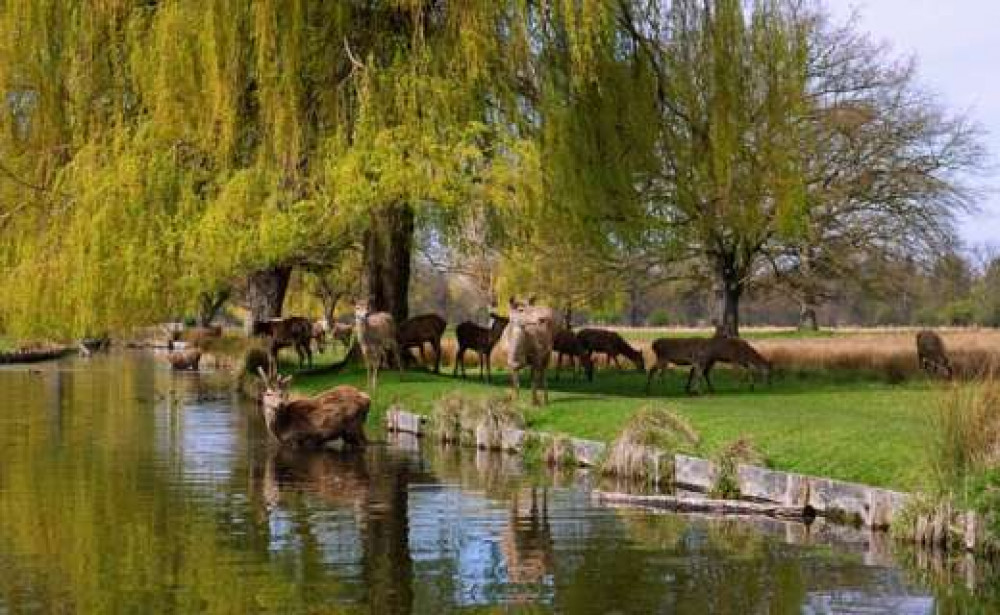 Good morning, and welcome to your weekly what's on in Teddington.
Every Thursday we round up all the eye-catching events occurring in your area over the weekend.
Read on for Teddington's not to be missed outings this week, and remember, you can add your FREE event using the Nub It button!
Friday, September 23
Pop down to the beating heart of arts and culture in Teddington for the last chance to see work presented by the award-winning photographer Gregg Segal; made for the Recycle your Electricals campaign and shown at COP26 in Glasgow last year.
The exhibition is part of Trash to Treasure Fest – a community arts festival encouraging locals to fix, reuse and recycle their old and unwanted electricals; coinciding with National Recycle Week.
The recycled sound instillation will also be played during the festivals concluding day. The sound recording was created in the run-up to the exhibition using old electrical items, and with involvement from the Landmark's choirs and local schools. If you miss these run times you can also listen on headphones during exhibition opening hours throughout the rest of the exhibition.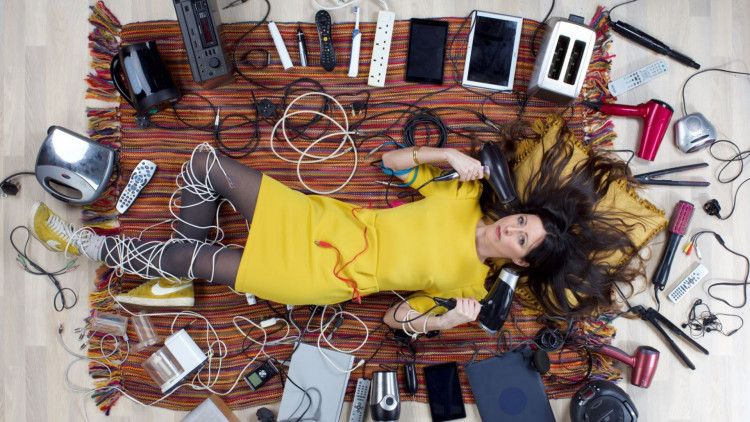 Saturday, September 24
Teddington's parish in the heart of the community will be hosting their first sustainability festival this weekend. All are invited to come along with free entry throughout the day.
7:00-7:45am: Morning Yoga. A free meditative class, led by an experienced local instructor. Suitable for all levels and offering people a relaxing start to the day. Please click here to book in advance as space is limited.
10:00am: Official Opening of the Festival by our VIP guest. Followed by a 15-minute talk by Rev Derek Winterburn on making sustainability part of our everyday lives. And Exhibits open:
Plain & Pearl stall: handcrafted, unique eco-friendly goods, lovingly repurposed/upcycled using a range of techniques.
Traidcraft stall: highlighting a range of Fair-Trade items.
Free Children's Art classes by Sidonie of ARTVenturers, running throughout the morning. 2-6yr olds who are welcome to come along at any time to join the fun.
Students from the Eco-Warriors club at St Mary's and St Peter's school exhibiting one of their sustainability projects.
Free book swap: bring a sustainability focused book to exchange for another. Adult and children's books please.
Mum 2 Mum Market: Baby, Maternity, and Children Nearly New Sale.
Twickenham Repair Café: learn how you can get your broken items repaired.
Displays from local businesses, attendees, groups, and partners with ideas to encourage sustainable living, and items to purchase.
Info on the Parish's Building Anew project and new sensory garden.
Green Wall: a space to share ideas, wishes, and inspiration for the community.
Also, Richmond Council: Community Engagement Officer will be with there to discuss council initiatives. And there will be a range of food products from local businesses and residents available to buy throughout the day. Including Margaret's jams & preserves.
4:00pm: Exhibit Hall closes.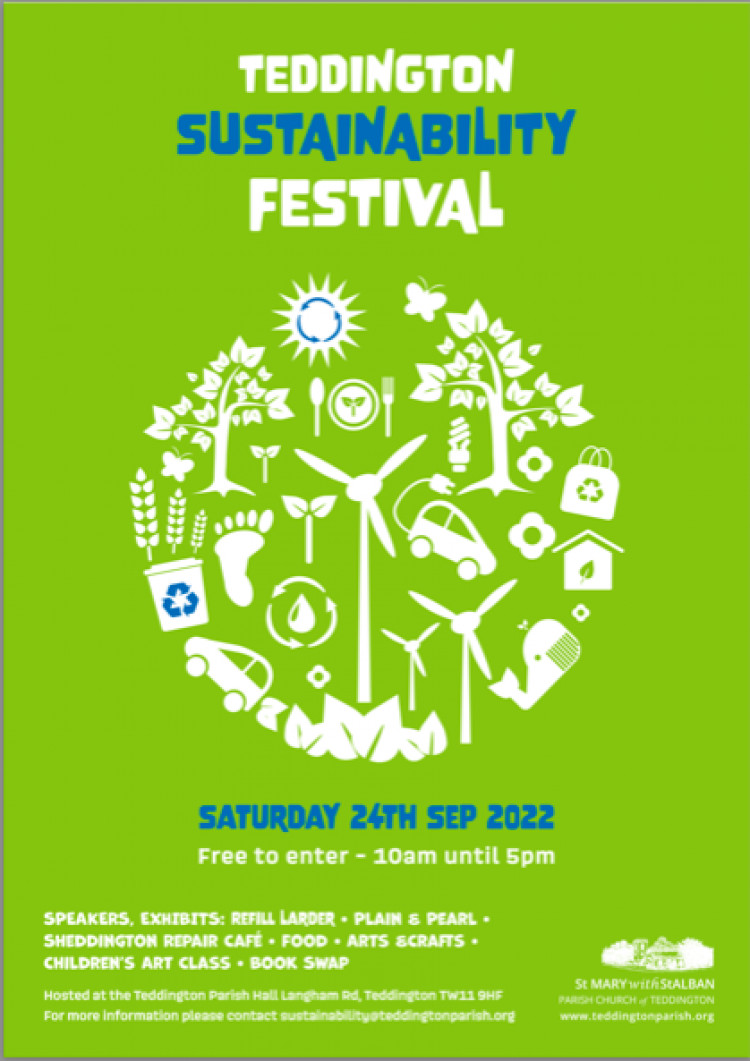 It's market day this Saturday at The Anglers Pub!
The iconic Teddington Lock pub in collaboration with Teddington Together, brings you the very best local traders in the community posing as the perfect opportunity to support local business.
Come on down and grab your weekly essentials from breakfasts, nut butters, sourdough breads, fruit, veg, soups and delicious pastries.
There will also be a host of arts and crafts and beautiful flowers.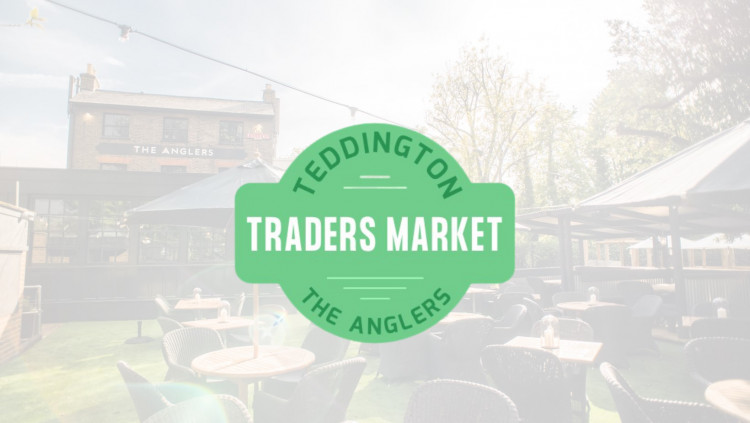 Teddington Baptist Church's annual Fun day is open to all families with a barbeque, bouncy castles, face painting, ball pit and many more games and activities. Admission on the door is £4 per adult, children are free ( separate charge for face painting) .
Starting at 12 noon on Saturday 24 September and closing at 3.00pm. All families are very welcome.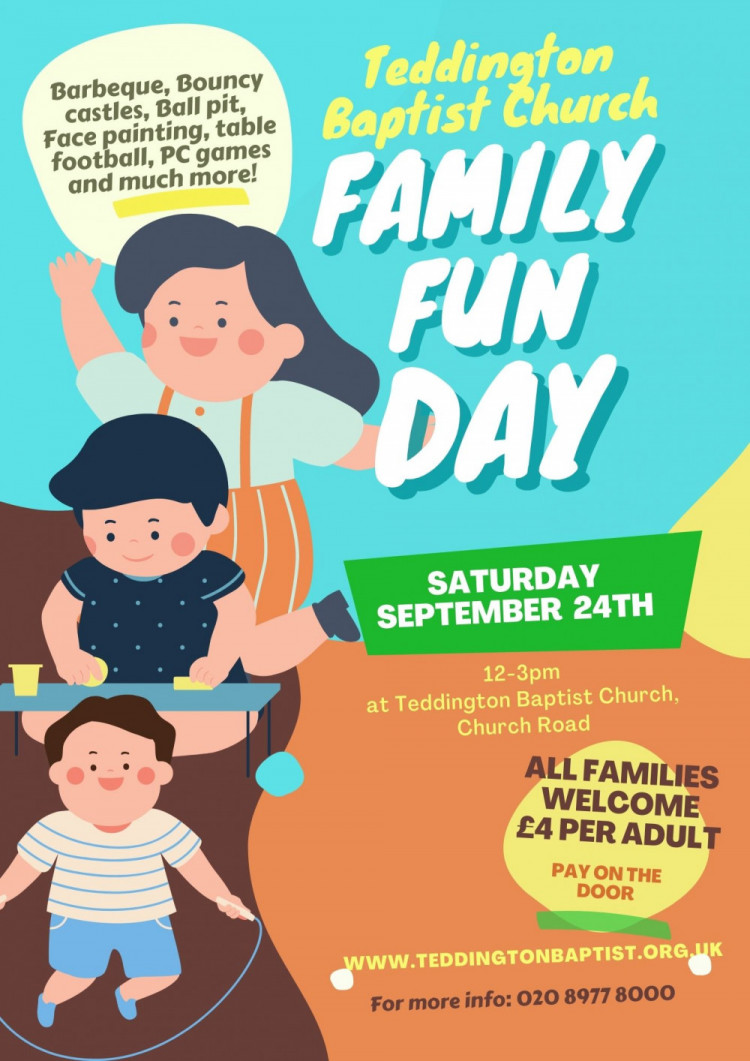 Saturday, September 24 - Sunday, September 25
The 'Friends of Bushy and Home Parks' is a charity dedicated to the protection, conservation, improvement and increased appreciation of the parks.
The charity will be supporting Richmond Council's Clean and Green week, commencing this weekend.
The introductory walks at Bushy Park on Sunday 25th September are open to everyone who's eager to know more about this park's unique wildlife and history. The walks will leave at 11am, 12.30pm and 2pm and will last about 90 minutes.
The walk will be partly over grass and will be around 1.5 miles in length. It will start at the Visitor Centre by the Pheasantry Café and go initially through the Woodland Gardens where dogs are not permitted. The walk is free, with a suggested donation of £5. All proceeds go to projects in the park to help improve and maintain its beauty. Any questions should be sent to: [email protected]
Bushy Bingo 24/25 September: The Visitor Centre will be giving out a children's activity sheet to spot and identify wildlife in the parks. The sheets called Bushy Bingo have an autumnal theme and are free. They can be picked up from the Visitor Centre on these weekends. Prizes and stickers will be given for a "full house"!
Learn about nature - photo exhibition 24/25 September: There will be a display of 2023 calendar photos showing local photographers' work that highlights some interesting species in the park. The event will be at the Visitor Centre in Bushy Park (opening times 10am to 4pm, weekends only).