Illuminated flotilla of 150 boats to pass through central London this Saturday in tribute to Her Majesty whilst raising funds for RNLI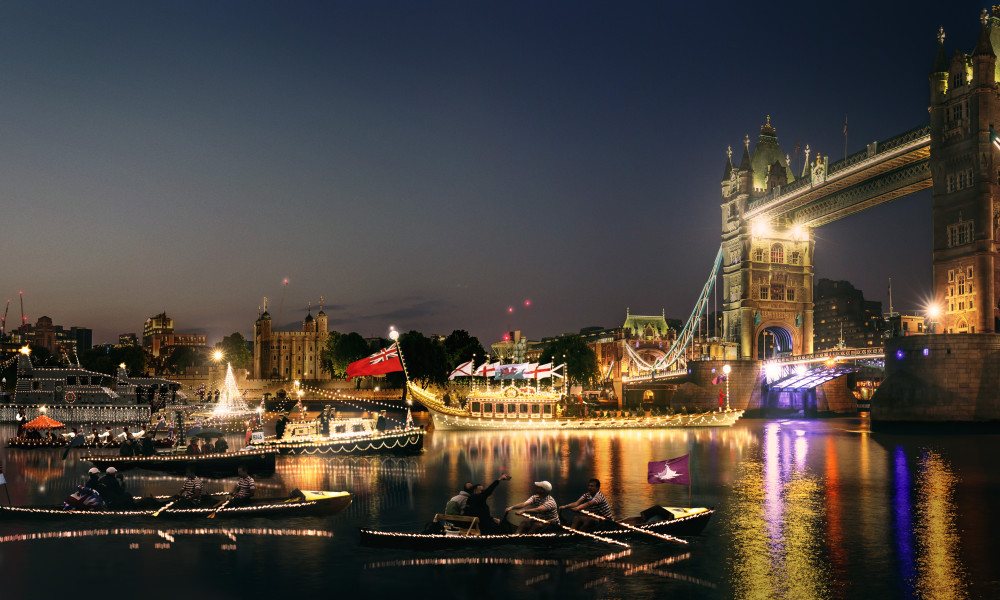 An illuminated flotilla of 150 boats will pass through the River Thames in central London this Saturday (September 24) to pay tribute to the late passing of Her Majesty and the accession of King Charles III.
Organised by the Thames River community, the event will also raise up to £20,000 for the Royal National Lifeboat Institution (RNLI), of which Teddington's lifeboat station belongs to.
Funds will be put towards the construction of a new lifeboat station at Waterloo Bridge.
The illuminated flotilla will be comprised of 150 or so vessels, both manpowered and motorised, which will be decorated in white lights. Her Majesty's The Queen's Row Barge, Gloriana is the flotilla's centrepiece, which was spotted passing through Teddington Lock last week, presumably on its way to central London.
Chris Livett, the King's Bargemaster will be at the helm, and Gloriana will be rowed by Ben Fogle and past winners of the historic race for Doggett's Coat and Badge.
The flotilla starts by Albert Bridge and from there it will float through central London, passing beneath Chelsea Bridge at 7pm, Westminster Bridge at 7.30pm and arriving at Tower Bridge at 8.15pm.
The Reflections flotilla will pass under the seven illuminated River bridges which will be beautifully lit up in a special display by the lighting artist Leo Villareal.
The performance will conclude in the raising of Tower Bridge which will be bathed in purple light.
London's River Thames has played an important role in many Royal and State occasions over the centuries, and Saturday's event will continue the age-old tradition.
The performance will be the first illuminated flotilla on the Thames for over 300 years.
The full times are as follows:
Chelsea Bridge: 7pm
Vauxhall Bridge: 7.10pm
Westminster Bridge: 7.30pm
Blackfriars Bridge: 7.50pm
London Bridge: 8.05pm
Tower Bridge: 8.18pm