UP CLOSE WITH: Teddington Co-op Store Manager Amila Heenatigala
By Ellie Brown - Local Democracy Reporter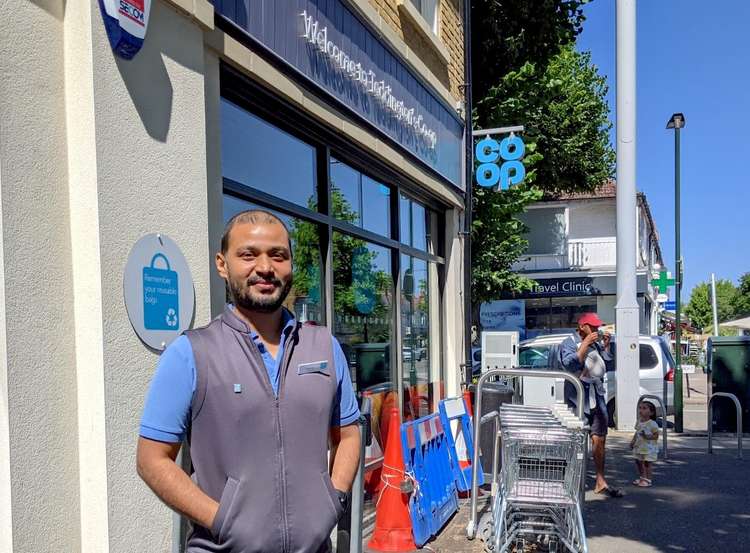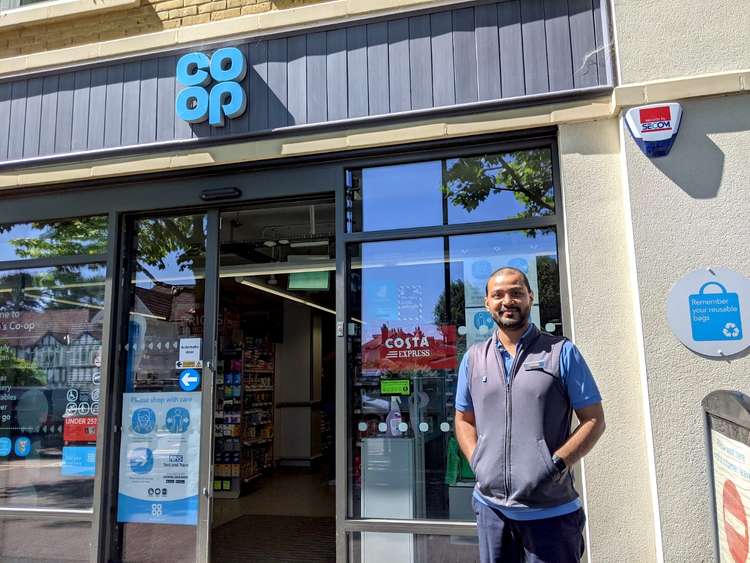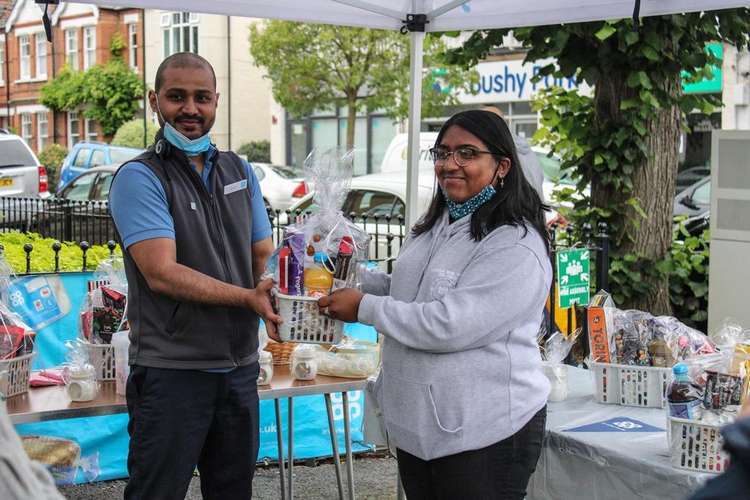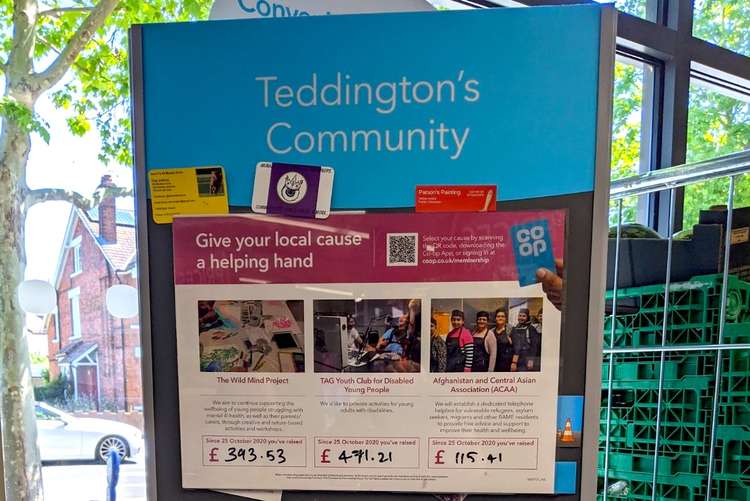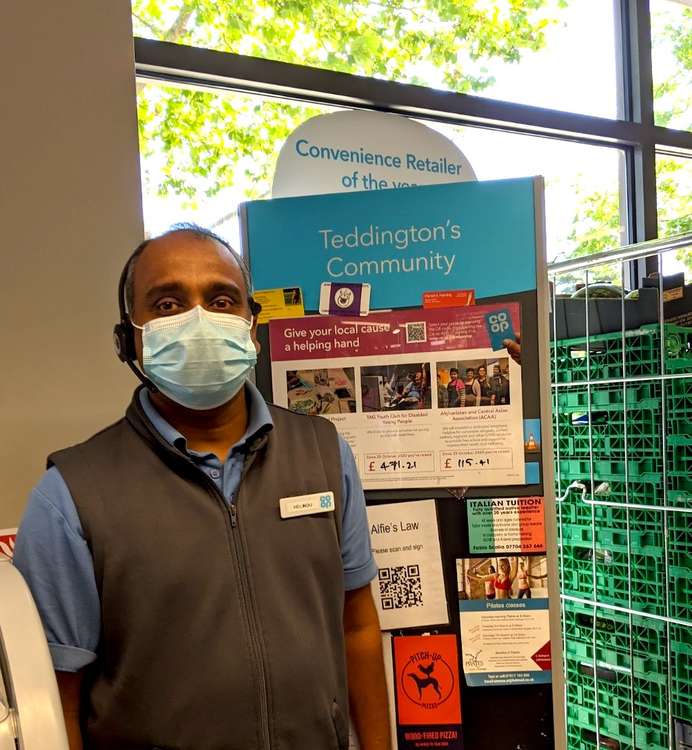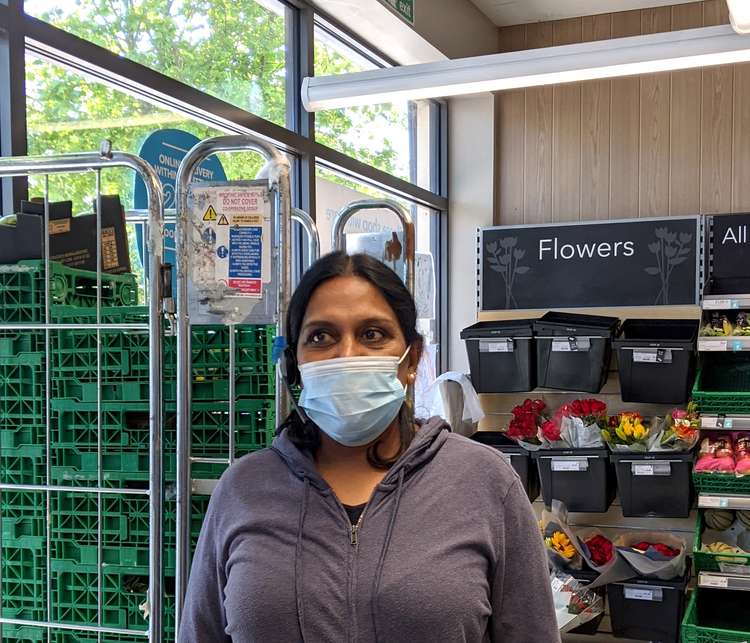 Teddington Nub News aims to support our community, promoting shops, businesses, charities, clubs and sports groups.
We will be profiling some of these businesses and organisations regularly in a feature called Up Close With in Teddington.
This week we chat to Teddington Co-op store manager Amila Heenatigala.
Amila, 37, will be a familiar face to many residents of the Teddington river roads.
Amila has managed the Kingston Road Co-op for the past three and a half years.
Joining the Co-op in 2015, Amila's talent was spotted quickly, and he was promoted to store manager of his branch before moving to Teddington.
What originally started as a part-time job soon became his full-time one – but for Amila his role is about more than just selling products.
"It's about giving back," he said. "I really enjoy helping the community."
All the Co-op stores in Richmond upon Thames, he explained, have a shared budget of hundreds of pounds, which is used to fund community projects.
This is in addition to the three local causes supported through the Local Community Fund.
The store has also put on events and fundraisers, and in June hosted a raffle of donated hampers in aid of mental health charity Mind.
Featuring colourful stalls outside the shop in its small car park, the eye-catching event raised almost £800 for Mind in a day - and many of the hampers were re-donated.
For Amila, helping the community is also about being present and connecting with customers. But being a community retailer over the winter lockdown brought its challenges. Amila described this time as "really tough."
"You can't work from home - you've got to be there to look after the store" he explained. But, he added, "the Co-op supported us really well."
The team was boosted by the knowledge of their job security at a time of lay-offs and furlough schemes. And it also paid off, as the shop made sure it was there for the customers who relied on it.
"Getting the shop ready, making sure the shop was safe and just being there - that had a big impact," he said.
In return, Teddington residents gave the store their support during lockdown.
"We're really grateful," Amila said. "The community makes a big difference."
He said that of the communities he had worked in, Teddington was "one of the kindest."
Amila's time at the Co-op started with his own swift promotion, which he credited with having "a really great manager - she helped me quite a lot."
He is clearly keen to return the favour and is passionate about the progression Co-op can provide for his own team. He is supporting his colleague Helindu, who is currently completing a level 3 apprenticeship.
Helindu's studies are paid for by the Co-op, Amila explained, and he gets time off to complete them. This will then help him progress to team leader, store or area manager.
"There are so many opportunities here," Amila said. "It's just about finding the right one."
Co-op membership helps support your local community, with great rewards for you too.
When you buy selected Co-op branded products and services, 2p for every pound spent goes to you and we'll give the same to local communities.
Join us today online at www.coop.co.uk/membership or in-store.