Teddington's community unites for remarkable Christmas festival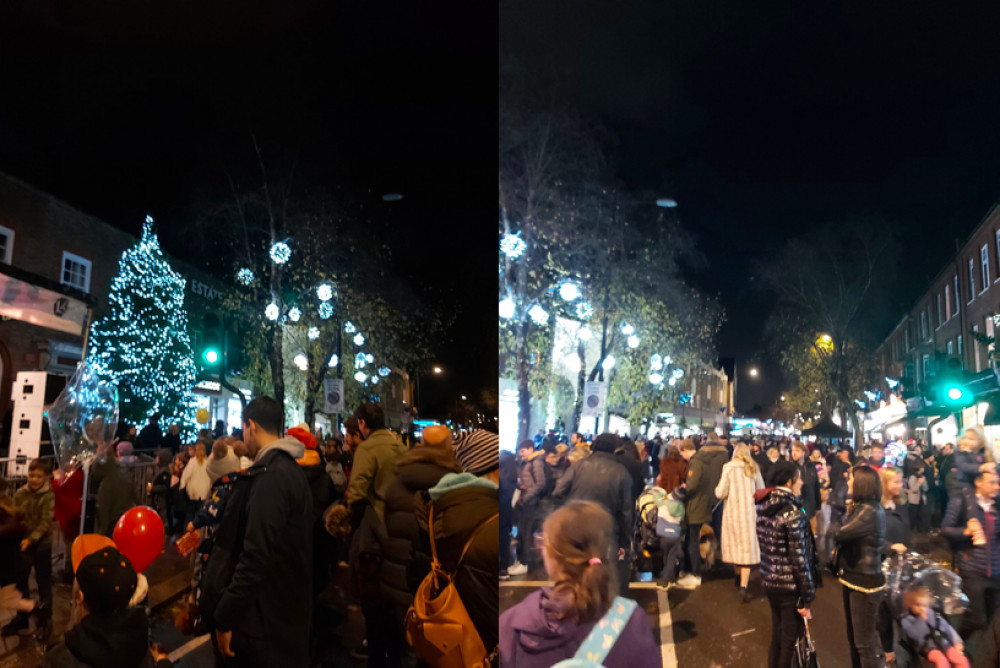 The Teddington community united as one yesterday evening in celebration of its highly anticipated Christmas Festival.
From live music to children's entertainment, enticing Christmas stalls and intriguing Q&A's, there really was something for everyone as Teddington celebrated the start of the festive season in style.
Performances on the night included Tamara Morgan who plays Goldilocks in the Richmond Theatre production, and she was on hand to tell her tale and hand out teddy bears to lucky little ones whilst Harlequins squad members Simon Kerrod and Luke Northmore answered questions from rugby enthusiasts.
The Teddington Community Choir performed a wonderful array of Christmas carols with the Steeling Scarlett Band and the renowned ska group, The Dekkertones, adding to the atmosphere throughout the night. Solo artist D'Artagnan also performed on stage, a Covid-19 hero who performed on Teddington streets throughout lockdown to lift residents spirits.
Residents were able to greet members of Twickenham's fire station crew who provided children the opportunity to climb aboard one of their fire engines at the Park Hotel, who also played host to the Salvation Army Band and the Teddington Choral Society and ensured locals were kept warm with their delicious mulled wine.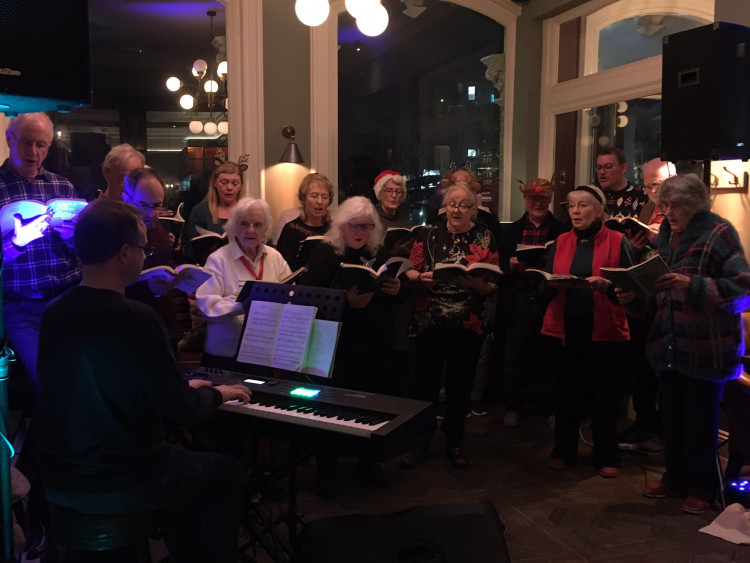 The Teddington Choral Society getting into the Christmas spirit at the Park Hotel.
Teddington's RNLI station, Stanley School Choir, Sacred Heart Primary School Choir brought their own form of festive spirit throughout the evening, with the Teddington Constitutional Club getting younger ones into the Christmas spirit with their Santa's grotto and Teddington's Rotary Club through their Santa sleigh on Church Road.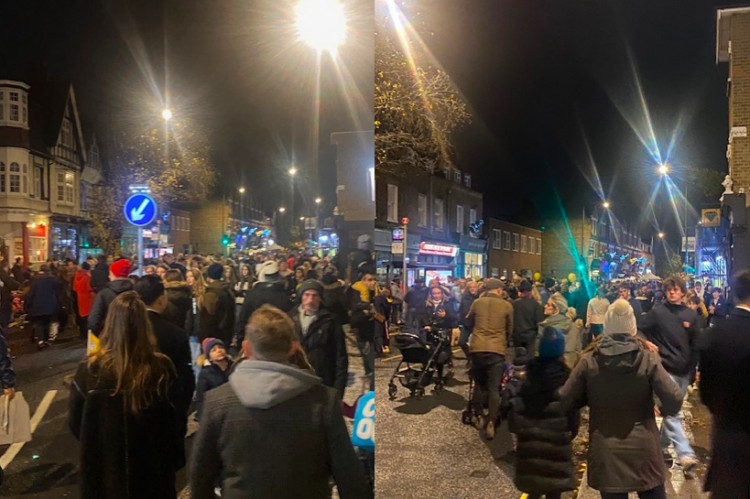 The Teddington Christmas Festival was enjoyed by residents from across the Richmond borough.
The absence of the renowned lights up as part of Teddington festive event was long forgotten as hundreds of residents from across the borough enjoyed a true community celebration.
The Teddington Christmas festival was organised by Teddington Together, a local committee made up of volunteers from local businesses and residents. Sponsors for the festival include The Park Hotel, The Lensbury, The Abercorn, Crystal Clear Financial Services, F45 Teddington and Shambles.