Teddington: residents divided over planned cycle improvements to Strawberry Vale
By Ellie Brown - Local Democracy Reporter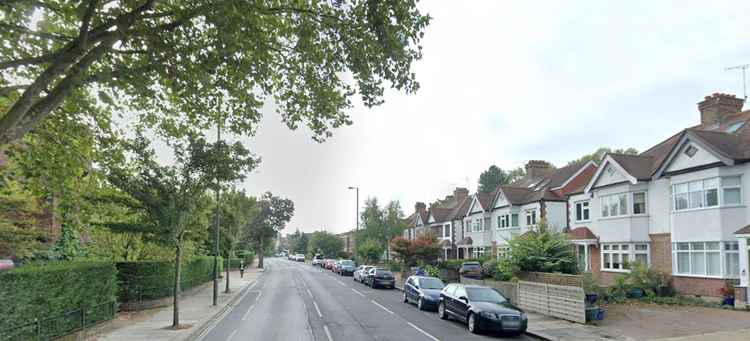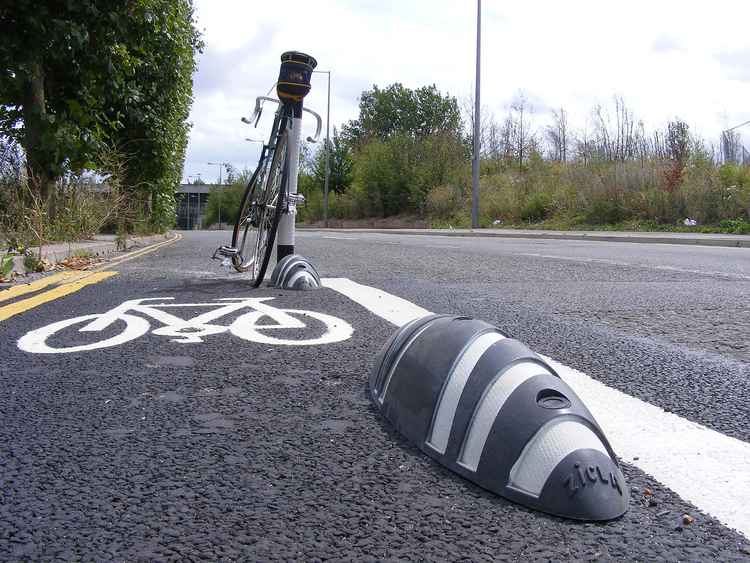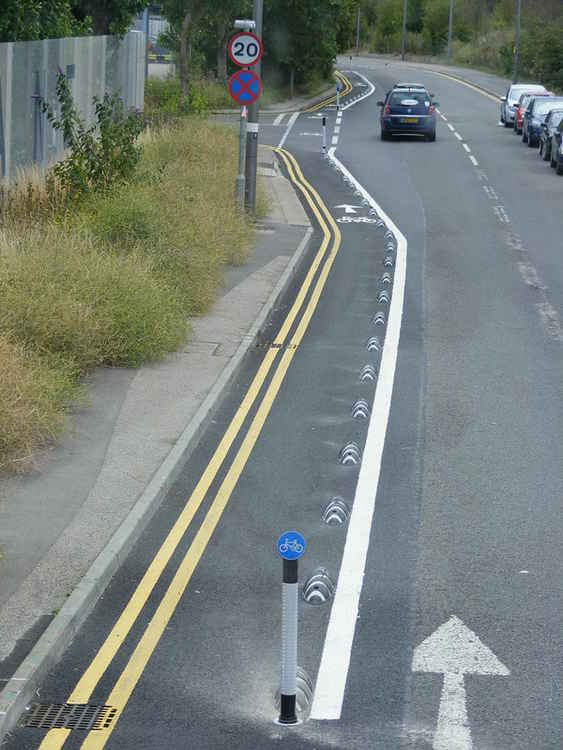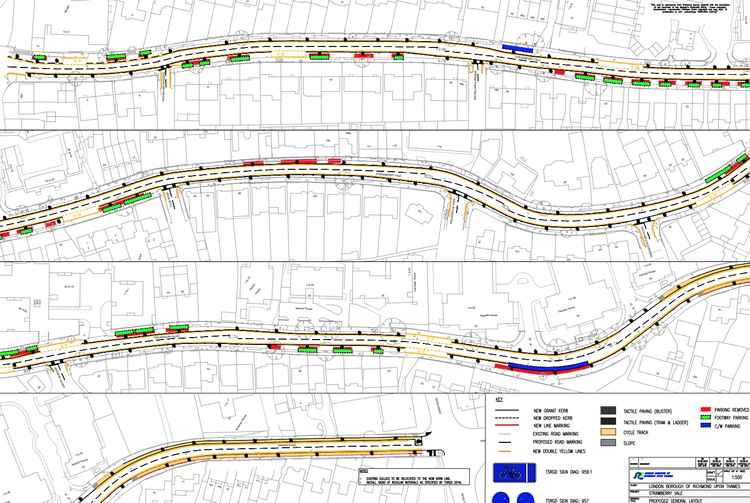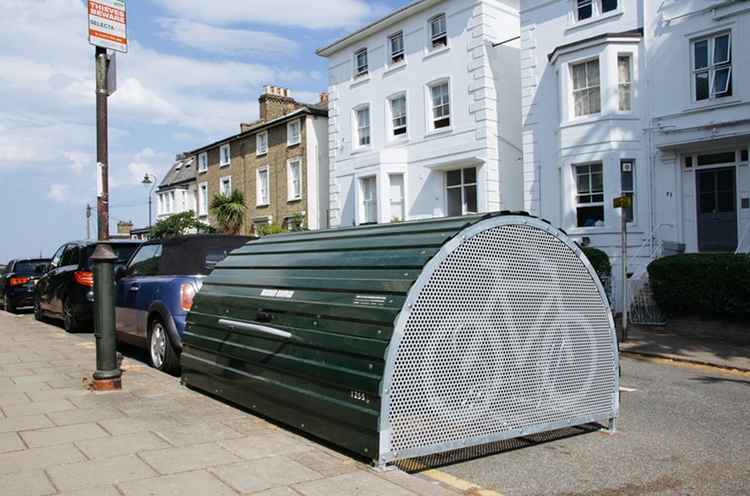 Plans by Richmond Council to make cycling improvements to a major Teddington road have divided local residents.
Pavement parking, wider cycle lanes and more double yellow lines are some of the proposed upgrades for the stretch of the A310 between Teddington and Twickenham.
The road, which goes from Strawberry Vale by Radnor Gardens to Manor Road near Teddington Lock has been identified by TFL as one of the capital's top strategic cycle routes.
The Council opened a consultation on the improvements on July 2 and you can fill this in HERE . The deadline for responses is July 30.
Councillor Alexander Ehmann, Chair of the Transport and Air Quality Committee for Richmond Council, said:
"The proposed cycle scheme for Strawberry Vale is similar to the protected cycle lane we introduced on Kew Road last year, which has since seen a huge increase in users and a positive impact on cars reducing their speeds.
"We hope that safer, wider and segregated cycle lanes along Strawberry Vale will have the same results, allowing more people to make journeys by bicycle so that we can all benefit from improved air quality and road safety."
Responding to the news, residents had mixed reactions. Some praised the scheme as "ambitious" but others expressed concern about the cost of the scheme and communication by the Council.
The introduction of Controlled Parking Zones (CPZs) on the road drew particular criticism.
CPZs, which limit parking to those with permits during certain hours of the day, are set to be introduced in the area.
Importantly, they will help manage the loss of an estimated 16 parking bays on this stretch of road following the completion of the planned upgrades.
What do locals think?
Tim Lennon, of Richmond Cycling Campaign , (RCC) said: "RCC welcomes this new scheme, and the ambition it shows.
"This is Richmond's second major scheme in a year, and we're aware how much officers have been doing on active travel.
"The design of this scheme, genuinely prioritising the safety of cyclists, should also see the same benefits for traffic as Kew Road: a clear consistent lane will make for safer driving and easier crossings for pedestrians.
"Obviously we would like to see this extended further at each end: the borough will need many more changes like this, teamed with school streets and plans like Twickenham Church Street, for us to really deliver step change in walking and cycling rates."
Richmond and Twickenham Friends of the Earth added: "We welcome the proposals to make cycling safer in Twickenham and Strawberry Hill.
"We have learned from schemes elsewhere in the Borough that such improvements can encourage people to switch to active travel."
But Brian Holder, Teddington Society Roads & Transport Group Leader criticised the plans.
He said: "The present cycle lanes from Ferry Road to Cross Deep have been in place very successfully for the best part of 25 years without any major problems, and as far as I am aware, there have been no requests from local residents for changes to the layout, and certainly not for new CPZs in local side roads to cope with any vehicles displaced by the proposed scheme.
"It is incredibly disappointing that local residents and their Amenity Societies were not invited to participate in a pre-planning review to ascertain whether changes to the present cycle lanes are needed, and even more disappointing that roads that have previously rejected CPZs might find themselves in a compulsory CPZ against their wishes.
"Local residents were totally unaware that unknown traffic engineers had produced plans for a completely new cycle lane layout that were to be disclosed at an Active Travel Advisory Group (ATAG) public meeting on Tuesday 6th June.
"As a member of ATAG, and previously a member of the Borough's Cycle Liaison Group for over 20 years, I would have expected to receive an advance copy and/or notice of the plans - but none were forthcoming.
When Holder found out about the council's plans he forwarded the information to other local residents.
He said: "I received an email link via the Teddington Society Vice-Chaiman and realised that this major, and very expensive and controversial proposal, would come as a great shock to to all residents affected.
"I immediately circulated the link to residents on my Consultation/Information list, which included a few residents from the affected roads.
The Council has sent letters to residents near to the proposed improvements, but Holder feels that plans of this magnitude should have been postponed until consultation meetings could take place in person, post-lockdown.
He said: "I understand that subsequently, residents along the proposed route will have been sent a letter (which I have not seen) explaining the plans.
"I have no doubt that the announcement of this planned cycle scheme should have been delayed until a Public Consultation post-COVID19 Meeting could take place, at which the engineers could have explained the proposed scheme to residents, and taken on board all comments made.
"My immediate reaction to the scheme is that it is not necessary, and money would be better spent on building a new Pedestrian and Cycle Bridge over the Thames just below Eel Pie Island to join Ham and Twickenham with major economic benefits for both sides.
"This was a long standing policy of the Borough's Cycle Liaison Group, and subsequently adopted by the Teddington Society and others.
"It was also recommended as first choice when a river crossing review took place a few years ago - it also means that an upgraded cycle route is no longer required.
"As far as design issues are concerned, we know from experiences at Kingston Bridge and the new Kew Cycle Lane that many experienced cyclists avoid using cycle lanes because overtaking is difficult and they are delayed by slower cyclists.
"We now also have the issue of electric scooters with their variable speed limits, with no agreed pecking order for cycle lane priority - and what about electric bikes, where do they fit in?
"As far as CPZs are concerned there is little enthusiasm for them, with very poor response rates overall, with only 7 of the 20 roads listed by a local Councillor as being candidates for new CPZs achieving a 50%+ response rate, and only two roads, Luther Road and St Marys Avenue, achieved a 50%+ vote for a CPZ.
"The now outdated Strawberry Hill/Teddington "consultation" figures are much worse, and much needed changes to the questionnaires used were not made - for example, officers don't even know how many residents drive to work and leave empty spaces for most of the day."
More about the consultation
Here is a brief summary of what Richmond Council are proposing.
As in the drawing in the gallery above, the Council would divide the stretch of A310 from Ferry Road to Cross Deep into sections with different measures intended to make the route more cycle-friendly.
These include:
- Widening stretches of the cycle lane by placing parking partly onto the pavemen (there will be sufficient pavement width remaining to ensure there is no negative impact on pedestrians)
- Improved cycle lane facility with light segregation by installing wands and armadillos
- Double yellow line waiting restrictions 'at any time'
- Fully segregated off carriageway cycle facility
Click HERE for full details of the proposals.
You can also fill in the survey via the link above and give your views on the plans.
If you'd rather have a paper questionnaire or another format, contact: 020 8891 1411 or email: [email protected]
More stories :
Two more bike hangars could be coming to Teddington
What do you think about the Council's proposals? Do you agree with any of the views expressed here? Let us know: @TeddingtonNubNews