Teddington MP on Downing Street parties scandal: PM "has to go"
By Ellie Brown - Local Democracy Reporter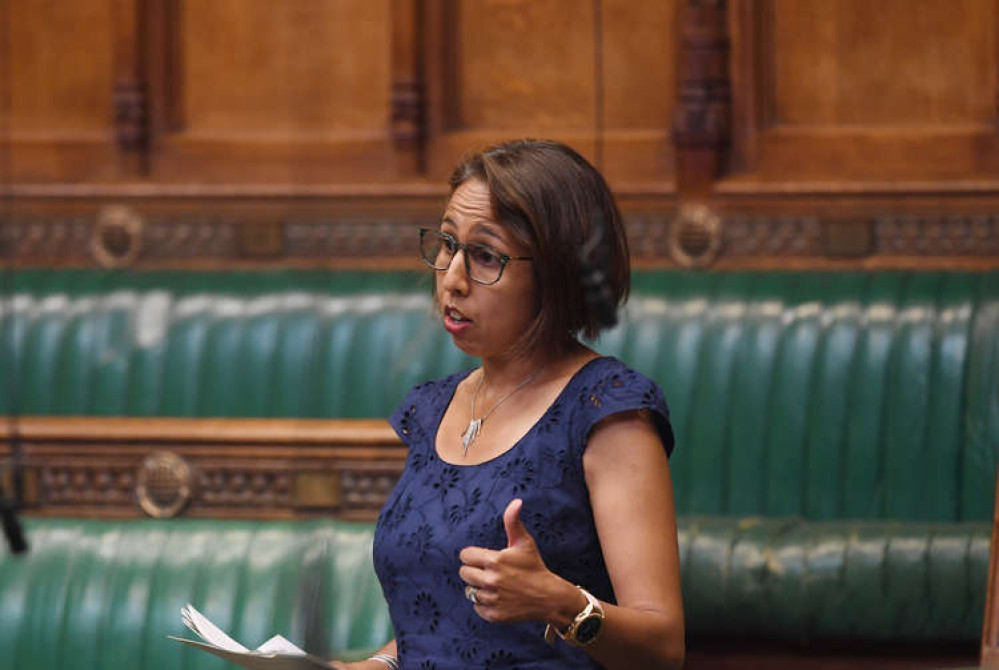 Teddington MP Munira Wilson in the House of Commons (Image: © Jess Taylor)
TEDDINGTON's MP Munira Wilson has said that Prime Minister Boris Johnson "has to go" following a scandal over parties held in the grounds of 10 Downing Street during the May lockdown.
Wilson made the comments on Twitter last Thursday, after Johnson admitted to Parliament that he had attended a gathering on the 20th May 2020 against government guidance, though claimed he thought he was attending a work event within the rules.
The Liberal Democrat MP wrote: "Millions of people obeyed the lockdown rules. They missed funerals, cancelled weddings and said goodbye to dying loved ones on video calls.
"Meanwhile, Boris Johnson partied at Number 10. He has to go."
The MP for Twickenham later signed an Early Day Motion of no confidence in the Prime Minister, which has been backed by her party, Green MP Caroline Lucas and several Labour MPs.
The motion states: "That this House has no confidence in the Prime Minister because he has broken the covid-19 lockdown laws his Government introduced, misled both Parliament and the public about it, and disastrously undermined public confidence in the midst of a pandemic."
Wilson has also retweeted Lib-Dem leader Sir Ed Davey's comments following allegations by the PM's former aide Dominic Cummings that he had been warned about the party.
Sir Ed wrote: "Boris Johnson has broken the law and lied to Parliament.
"Liberal Democrats have tabled a motion of no confidence in him - now the Government must let MPs vote on it.
"It's time for Conservative MPs to show where they stand."
Prime Minister Boris Johnson now faces mounting threats to his leadership, including at least seven letters of no confidence from newer MPs elected in 2019.
He will face MPs in the House of Common today for Prime Minister's Questions at 12pm.