Teddington Covid restrictions: how does 'Freedom Day' change what I can do?
By Ellie Brown - Local Democracy Reporter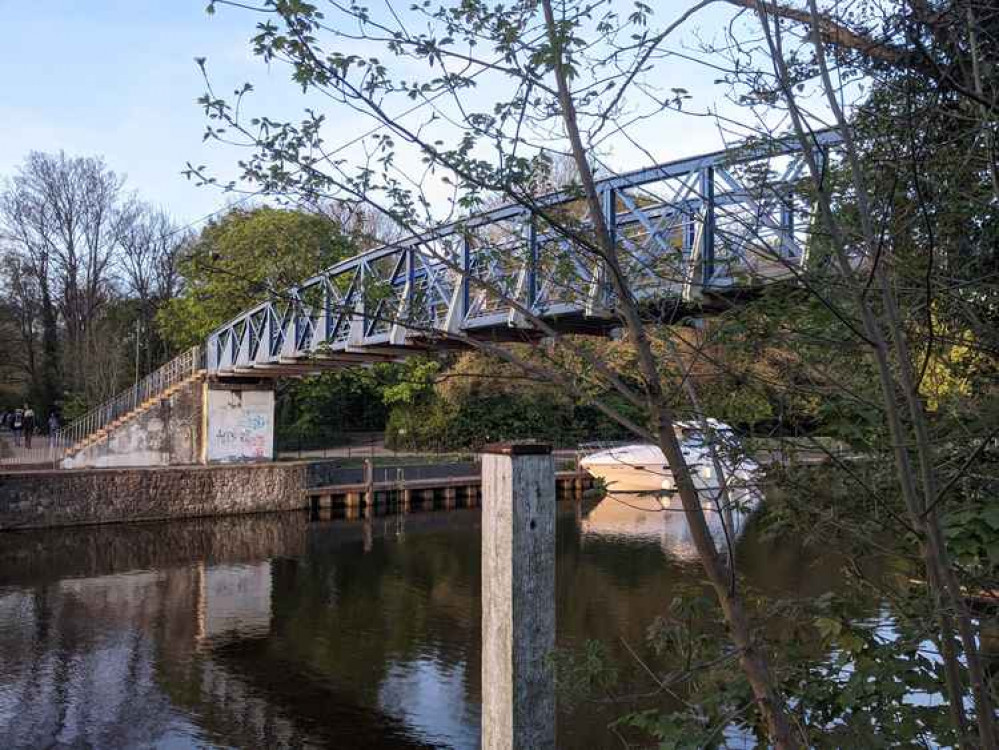 Teddington Lock bridge. Covid restrictions eased today 19 July, which many are calling 'Freedom Day' - but how does this affect Teddington?
As of today Monday 19 July, all legal Covid restrictions have been lifted in England.
But what does the arrival of 'Freedom Day' mean for people in Teddington?
Here's our breakdown of the new rules.
What has changed as of 19 July?
Face-coverings
Masks are no longer legally required in shops, transport hubs and other confined spaces
But the government has said it "expects and recommends" face coverings to be worn in crowded places, such as public transport
And several companies have said that masks will be required to use their services.
For example, masks are still compulsory on Transport for London (TfL) services due to an intervention by Mayor of London Sadiq Khan on 15 July.
Mr Khan said: "I've repeatedly made clear that the simplest and safest option would have been for the government to retain the national requirement for face coverings on public transport.
"This is why, after careful consideration, I have decided to ask TfL to retain the requirement for passengers to wear a face covering on all TfL services when the national regulations change.
"By keeping face masks mandatory we will give Londoners and visitors the reassurance and confidence to make the most of what our city has to offer, while also protecting our heroic transport workers and those who may be vulnerable and rely on the network to get around our city."
TfL services include buses, the Tube, the DLR, the Overground, trams and TfL rail.
In addition, several airline companies including Easyjet, Ryanair and British Airways said masks will be required on their planes.
Social distancing
You can now meet with as many people as you like and the 2-metre rule has been scrapped.
In addition, there are no restrictions on the number of people who can visit care homes.
But the government is advising people to meet outside wherever possible and let fresh air into confined spaces.
The official advice added: "In order to minimise risk at a time of high prevalence, you should limit the close contact you have with those you do not usually live with, and increase close contact gradually.
"This includes minimising the number, proximity and duration of social contacts."
Restaurants, pubs, nightclubs
Restaurants and pubs are now able to serve standing customers, not just those at tables.
Nightclubs will also be able to reopen for the first time since the start of the pandemic.
However, the government is encouraging businesses to use the 'NHS Covid Pass' in high-risk settings.
The NHS Covid Pass "allows you to check your Covid status and demonstrate that you are at lower risk of transmitting to others, through full vaccination, a recent negative test, or proof of natural immunity."
Find out more about this HERE
Events, weddings, worship services
Any number of people can now attend weddings, funerals, or worship services.
Other large gatherings are also permitted, such as football matches or music events.
But the government is urging people who go to these gatherings to follow their advice, including specialised guidance for weddings and funerals
Holidays
Official advice not to travel to amber-list countries has been scrapped.
And if you've had 2 doses of the vaccine or are under-18 you won't have to quarantine after visiting amber-list countries.
However, people returning from France still have to self-isolate for 10 days upon return due to concerns about the beta variant.
Working from home
The government "expects and recommends" that people return to the workplace over the summer.
Have a story in Teddington you'd like to share? Get in touch! Email [email protected] or tweet @elliejbrown
Find all the latest news from Teddington on Facebook , Twitter and Instagram .