Pub fire in Hampton Hill tackled by five fire engines this afternoon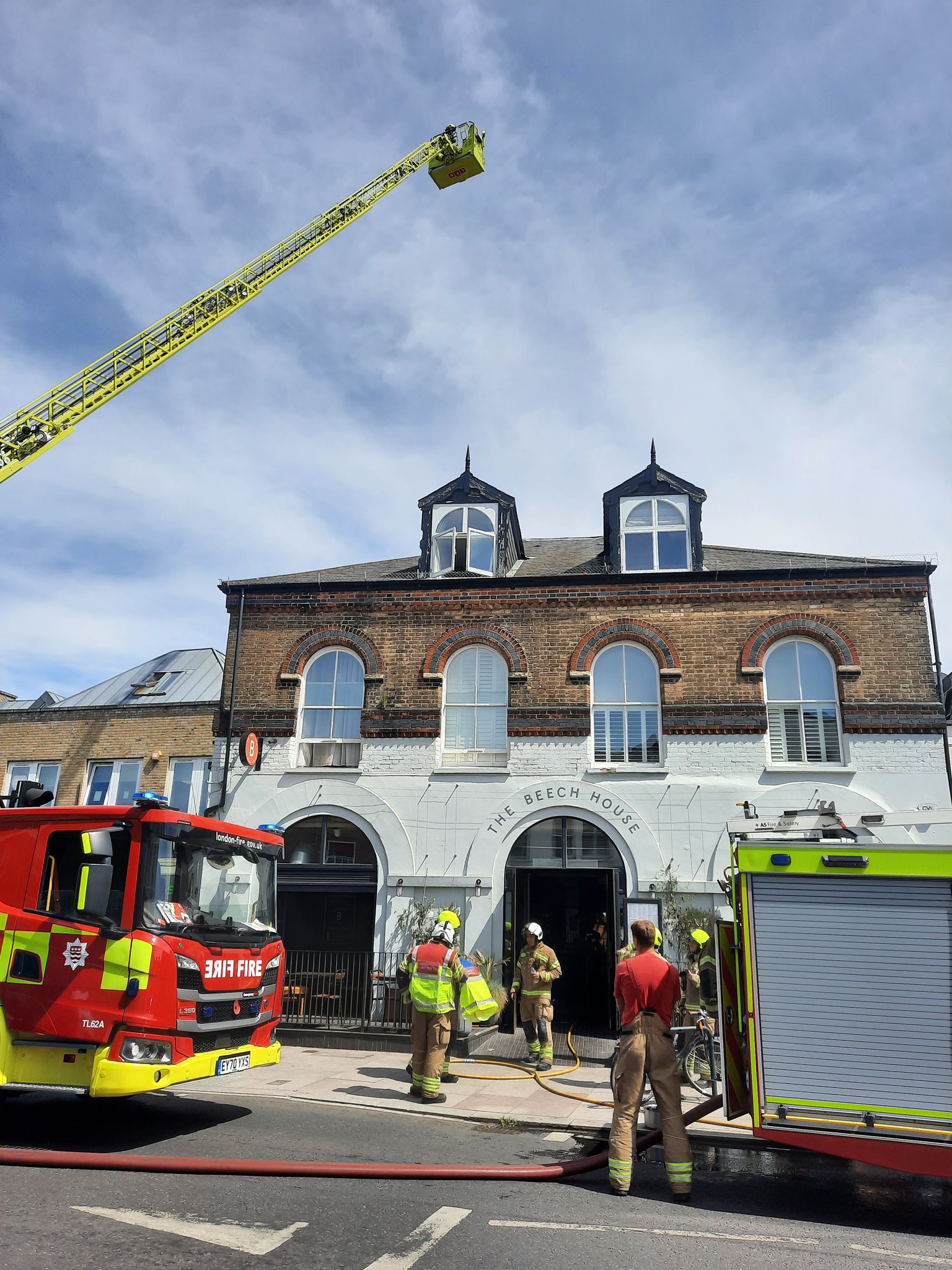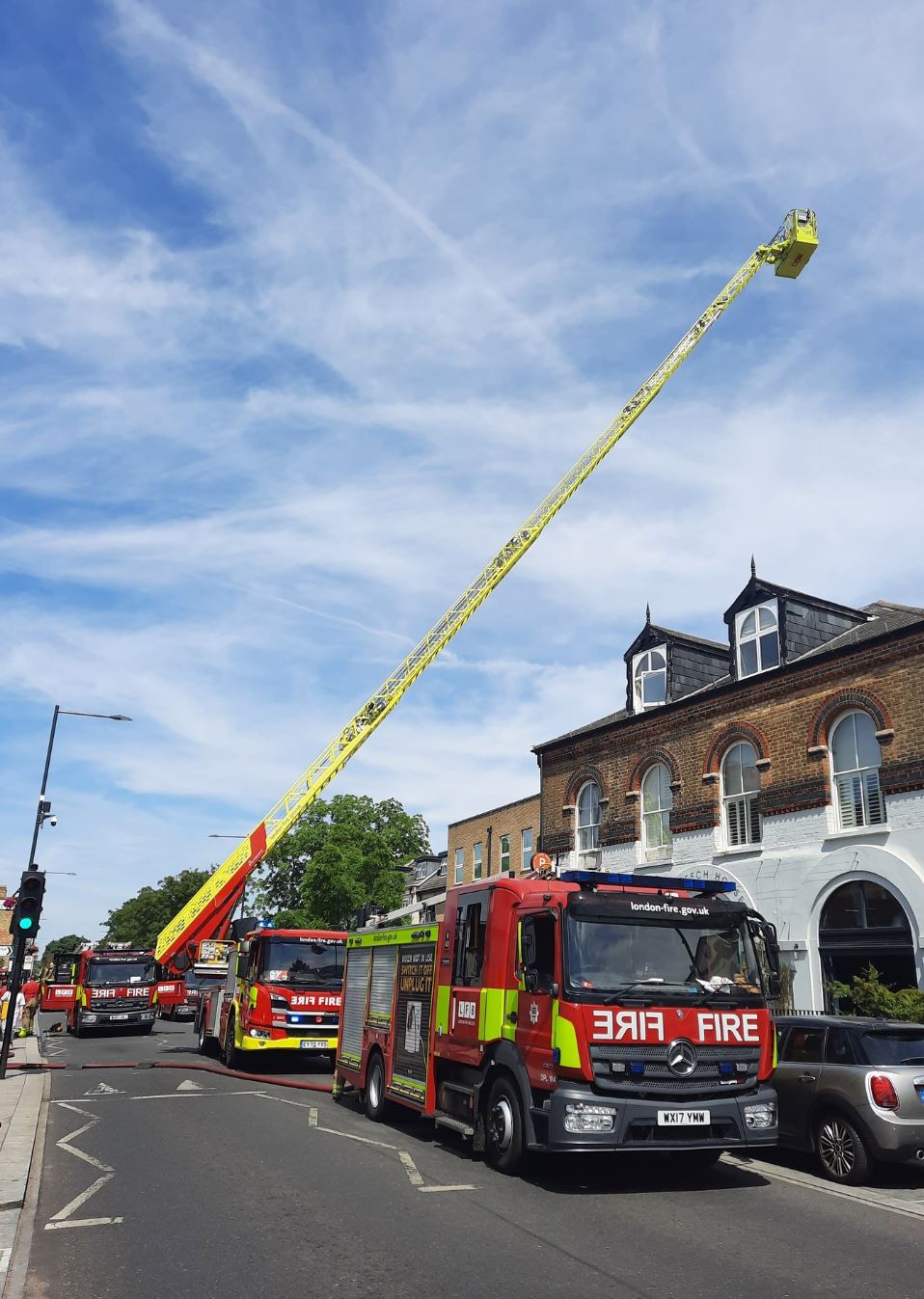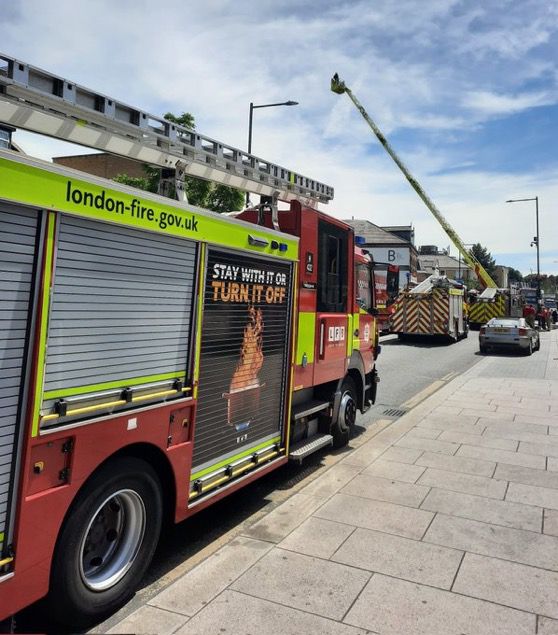 Five fire engines and around 35 firefighters were called to a fire at the Beech House pub on Hampton Hill high street this afternoon.
Crews tackled a fire in the ventilation system from the ground floor to the roof of the three-storey building, there are currently no reports of any injuries.
The Brigade were called at 13:05 and the fire was under control by 15.00.
Fire crews from Twickenham and Kingston fire stations attended the scene as well as ones from the Surrey Fire and Rescue Service.
Firefighters are expected to remain at the scene throughout the afternoon and road closures remain whilst crews continue to work to make the site safe.
The cause of the fire is currently under investigation.