Local vicar prepares to bid farewell to Teddington after 13 years of service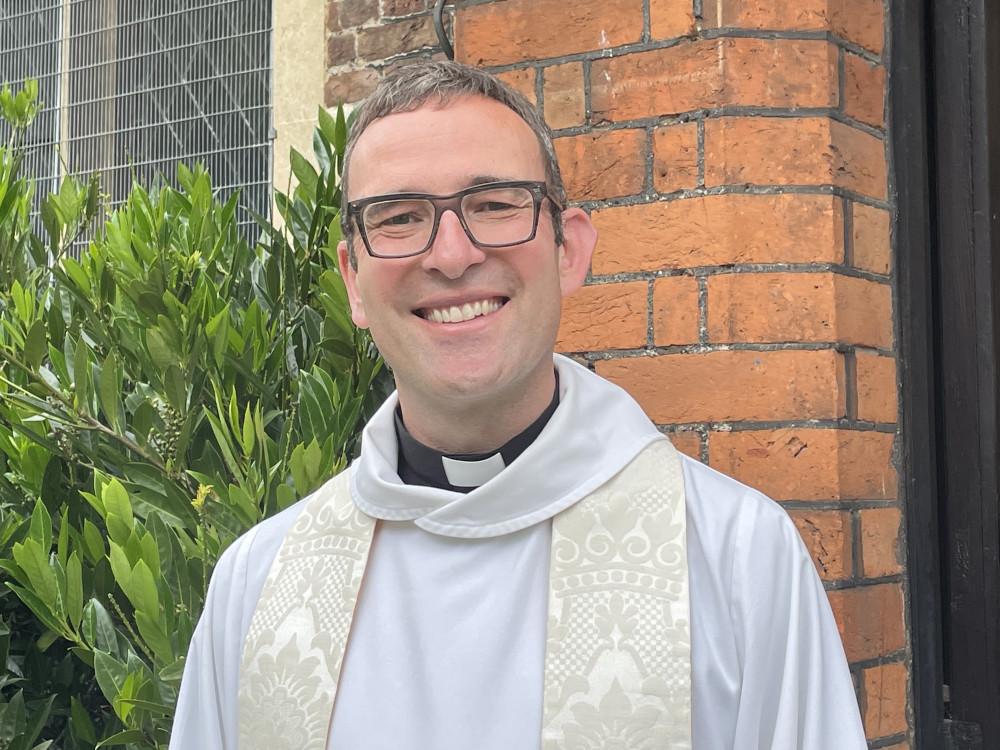 Reverend Joe Moffatt, vicar at St Mary with St Alban, will be moving on from his role in the heart of the Teddington community this summer after 13 years of service.
Known throughout the Teddington neighbourhood, Joe will bid farewell to his congregation in a leavers mass on July 17th before embarking on the next chapter of his ministry across the river in Kingston.
Growing up in both Surrey and Cheshire, Joe followed in his father's footsteps and became a vicar after his ordainment at the age of 26.
His ministry began in Wolverhampton, followed by six years in Chelsea before arriving in Teddington in 2009.
Speaking to Nub News, St Mary with St Alban's vicar said: "After being invited by the bishop to take the post, I arrived knowing little about the area, 13 years later and moving to Teddington and raising a family here could not have been a more perfect move."
Strengthening the community outreach at St Mary with St Alban was a priority for Joe when arriving in Teddington. Reflecting on the many high's during his 13 years of service, he feels his motto 'growing faith and friendship' now lies deep within the parish's community.
The father of two paid tribute to community highlights such as the Olympic parish fate, celebrating London hosting the games in 2012 and the annual crib services on Christmas eve, often requiring mass to be conducted three times over to cater for the sold-out congregations.
2017 marked the 800th anniversary of the parish of Teddington and saw it celebrated with a programme of 25 events between June and November called the Teddington 800 festival.
Local schools, sports clubs, heritage organisations all came together to unite in celebration leaving a lasting legacy of community engagement and goodwill.
The Monday afternoon community café at St Peter and St Paul's, the parish's sister church is now a welcome addition to Teddington, as is Tuesday's bereavement café which alternates weekly with the memory café for those living with dementia.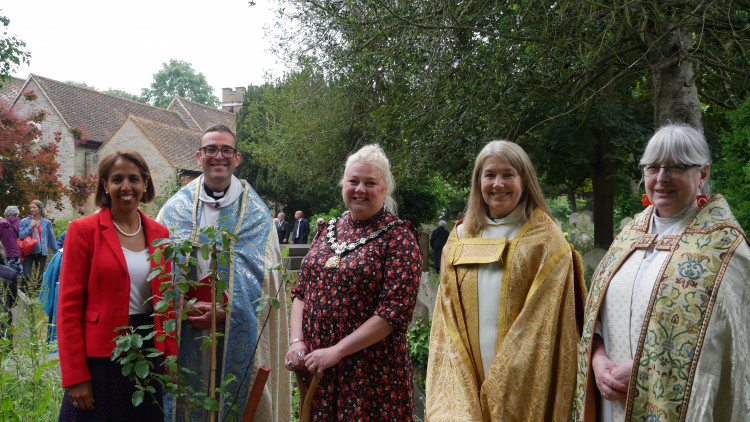 Left to right: Munira Wilson MP, Vicar Joe Moffatt, Cllr Rhi Lee, Deputy Mayor of Richmond Borough, Rev Caroline Halmshaw and Rev Mary Hawes after St Mary with St Alban's Jubilee service.
Despite admitting that he will sorely miss being so embedded within a community and the depth of friendship he has been established with the congregation, he knows he is leaving the parish in safe hands with a fantastic clergy team.
Reverend Moffatt leaves to become Team Rector of Kingston, a role in which he oversees Kingston All Saints, Kingston St John and the Evangelist and Kingston St John the Baptist.
Kingston's rich history was something that drew Joe towards the role and the opportunity to develop all three church's as cultural hubs within the borough whilst working closely with institutions such as Kingston University and Kingston Hospital.
Kingston All Saint's renowned choir was also a huge appeal to a man with a strong love of music.
Reverend Moffatt admitted his farewell mass will bring a mixture of emotions but stressed it provides the perfect opportunity for the congregation and his clergy to reflect on everything that has been achieved together.
He added: "It has been a privilege to help so many through significant life events and that is something I will always hold close to my heart, but the focus of the farewell service should be paying tribute to our collective efforts. How we have grown in faith and friendship as one."
Kingston All Saint's café is loved by its congregation and acts as a community hub, one which Reverent Moffatt hopes will be frequently visited by as many of his Teddington neighbours as possible.
Reverend Moffatt's farewell on 17 July will be followed by a house move in August and an Institution Service in All Saints Kingston 7 September at 7.30pm.