Help save the Landmark Arts Centre by buying Emma Durnford's stunning prints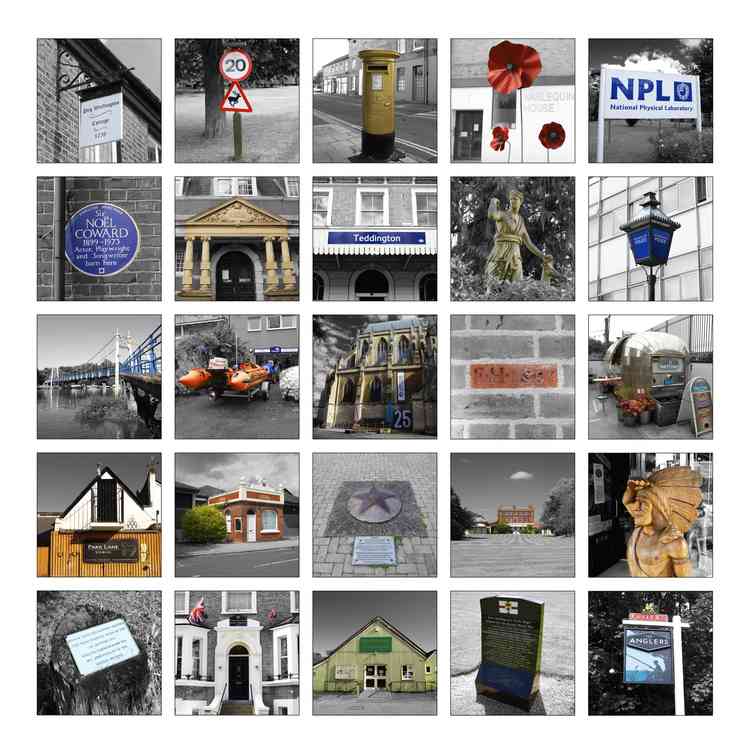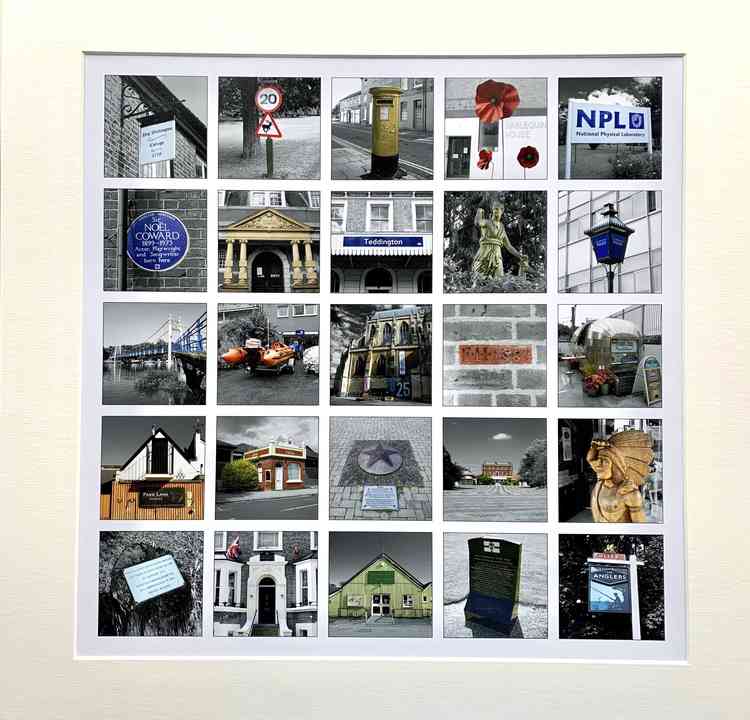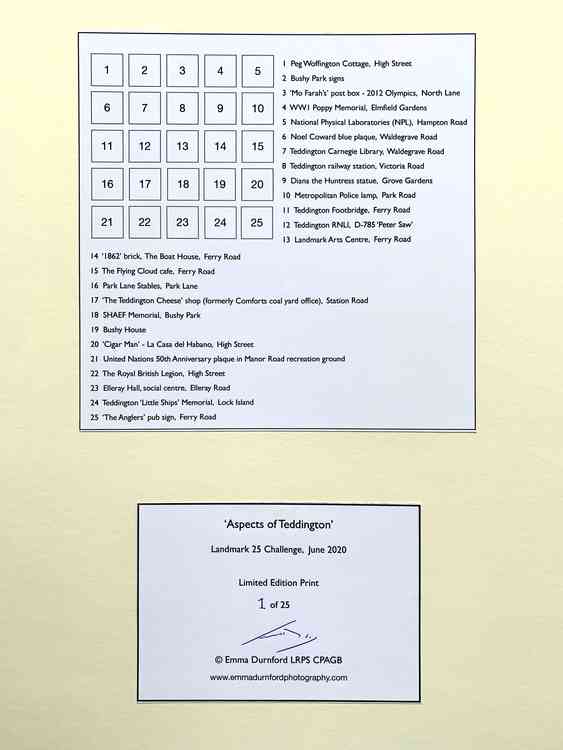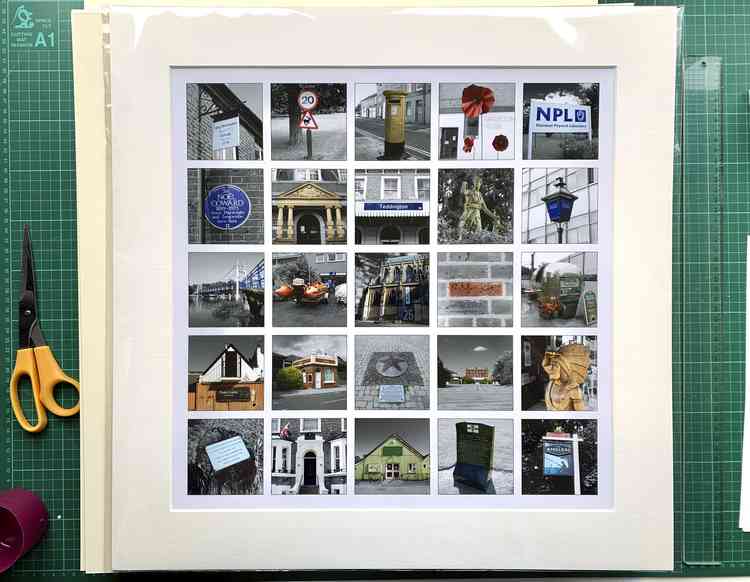 Help save the Landmark by buying Emma Durnford's stunning prints.
The Teddington based photographer has completed her #Landmark25Challenge and is selling 25 photos to help the Landmark Arts Centre Out.
Each photo is of Teddington and will be a 40cm print in a 50cm mount and will be signed by Emma.
The photos will cost £100 each and 25 percent of that will go towards the Landmark Arts Centre.
Emma Durnford told Nub News:
"The #Landmark25Challenge to celebrate the 25th anniversary of the Landmark Arts Centre seemed a great opportunity to get my camera out after weeks in lock-down to capture my favourite aspects of Teddington and hopefully a few places that people may
not have noticed before. "One photograph cannot summarise our town but 25 goes a little way towards it! The Landmark Arts Centre is the central image complete with their 25th anniversary banner. "My montage comprises 25 locations across the town. 24 of the 25 have been taken in the last two weeks - apart from the 'Little Ships' memorial for which I had to use an archive image as the island is currently closed due to Covid19 safety precautions! "I decided to use a different approach to this project as I wanted to make the focal point of each image stand out. I converted the photographs to black and white and then meticulously hand painted the colour back into the main subject - it took a while. "Thank you to Teddington RNLI for bringing their boat out for me to photograph (and explaining that it didn't matter getting wet in the rain!) and to all other locations including La Casa del Hubano and the Flying Cloud cafe. "The Landmark Arts Centre is a brilliant resource in Teddington - not only a beautiful building (apparently it's design was based on Notre Dam) but provides a location for exhibitions, classes, concerts, wedding receptions, children's' groups and art and craft
fairs."
The #Landmark25Challenge is a fundraising initiative to help raise money for the centre during its 25th anniversary after the coronavirus pandemic cancelled a number of fundraising events for the year.
Chairman of the centre, Martin Nicholds, recently gave an update on the future of the centre.
He said: "Thanks to the amazing generosity of people in the community we have raised just over £50,000.
"Donations received so far mean we can survive until November; re-starting classes would enable us to survive up to the New Year, but we will be 'running on empty' at that stage.
"So we need to continue to fund-raise for some time, not just to simply exist until 100% operational again, but to allow us to build from scratch a new programme of events for 2021."
Find out more about The Landmark Arts Centre HERE
You can get in contact with Emma [L]http://www.emmadurnfordphotography.com/[L+]HERE