From trading on Depop and eBay to launching a vintage store – Meet the former Teddington student behind Kingston's latest independent fashion store!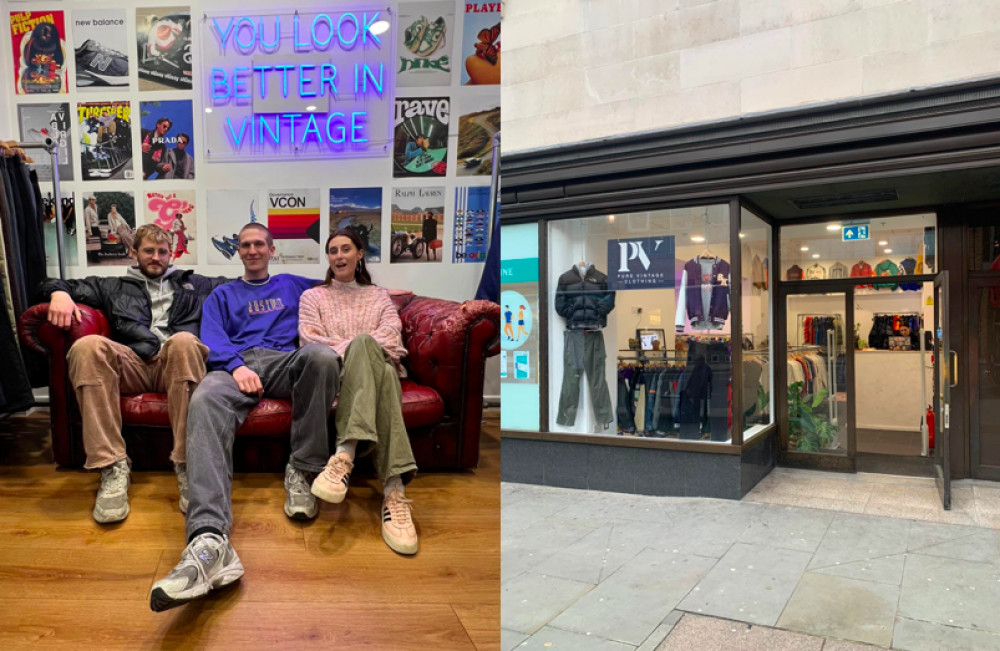 Alex Gilbert, Ben Oscroft and Hattie Seabrook of Kingston's brand-new independent fashion store - Pure Vintage Clothing.
Like many, Alex Gilbert was left to reconsider his career path when Covid-19 hit back in 2019.
Growing up in Teddington, training to become a pilot had been a life-long ambition but when flight schools closed their doors and stressed they would not be taking on any new recruits, Alex was left with a bitter pill to swallow.
However, the 23-year-old did not waste time feeling sorry for himself and got to work.
From the age of 14, collecting and re-selling vintage clothing had always been a hobby of Alex's and something he took pride in. He was good at it, and before long the hobby turned into an exciting project.
With his piloting dreams thrown out the window, Alex spent the first lockdown working in a warehouse and used his pay cheque to load up on clothes. His hobby had transformed into a profitable business and before long his Pure Vintage brand was born selling high-quality branded items online and at Portobello, Hackney and Brick Lane Market.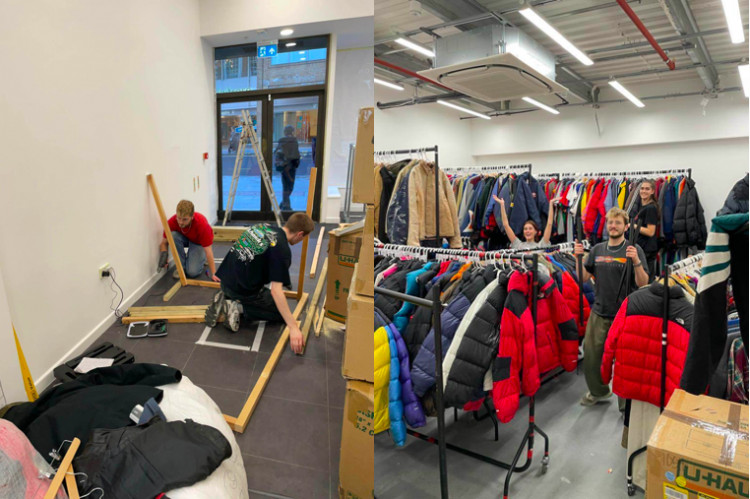 The Pure Vintage team hard at work prior to the store's official opening.
Fast forward to 2022, and Alex alongside his two mates, Ben Oscroft and Hattie Seabrook, have just opened the doors to the Pure Vintage clothing store in Kingston's Bentalls shopping centre.
The store features a wonderful range of quality vintage streetwear from iconic brands including Burberry, Adidas, Nike, Kappa, Ralph Lauren, Carhartt and Tommy Hilfiger which are individually hand-picked from around the world to maintain a high standard.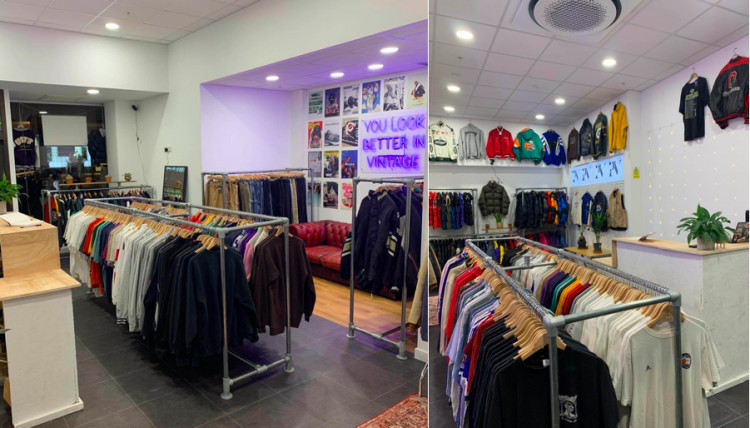 Speaking to Nub News, entrepreneur Alex said: "To open a physical shop and be part of the Kingston community has always been a goal of ours. There are less and less clothing outlets within the borough and being able to provide a quality yet sustainable and inclusive clothing store is a real privilege for us here at Pure Vintage.
"I spent a lot of time in Kingston's town centre growing up but always had to travel into central London if I wanted to look for vintage items, we have only been open for a week but have already had kids coming in saying how cool it is, if only they knew how lucky they are!"
Alex and Ben attended Teddington School and Esher College together whilst Hattie had responded to a job advert but turned out to be close friends with a mutual pal of Alex's and so the trio have hit it off from the get go.
Alex continued: "I really am blessed to have the team I have around me, we're all the same age and get on so well and just have a load of fun. We're in this together and are so excited to be providing the people of Kingston an independent premium fashion service."
Check out Pure Vintage Clothing at Kingston's Bentall Centre today and browse their online store HERE