Euro 2022 hero and Arsenal star Beth Mead puts Teddington schoolgirls through their paces!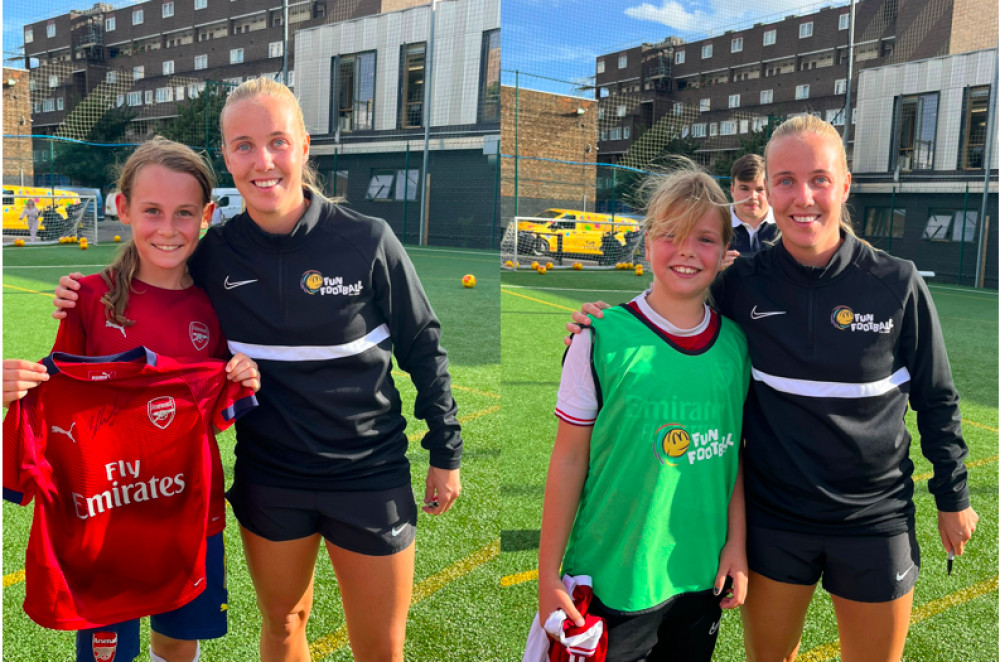 Two Teddington students were treated to an extra special football session earlier this month, led by none other than the Euro 2022 hero, Beth Mead.
Evie Novell and Frankie Thomas, who are Year 7 students attending Teddington School, took part in the training session on the 7th September at the Black Prince Community Hub in Vauxhall.
The opportunity was provided by We Make Footballers in partnership with the McDonald's Fun Football Programme.
We Make Footballers is a football coaching franchise committed to strengthening grassroots football opportunities for young children across England. The junior coaching school is also the number one provider of the McDonald's Fun Football scheme which will provide 10 million hours of free football sessions across the country until 2026.
As a McDonald's Football Fun ambassador, alongside the likes of Gareth Southgate and Aaron Ramsdale, Mead is involved in training sessions and fundraising events to continue to support grassroots football.
The England and Arsenal forward's session with Evie and Frankie was the latest of a number of community-led events planned for the remainder of 2022.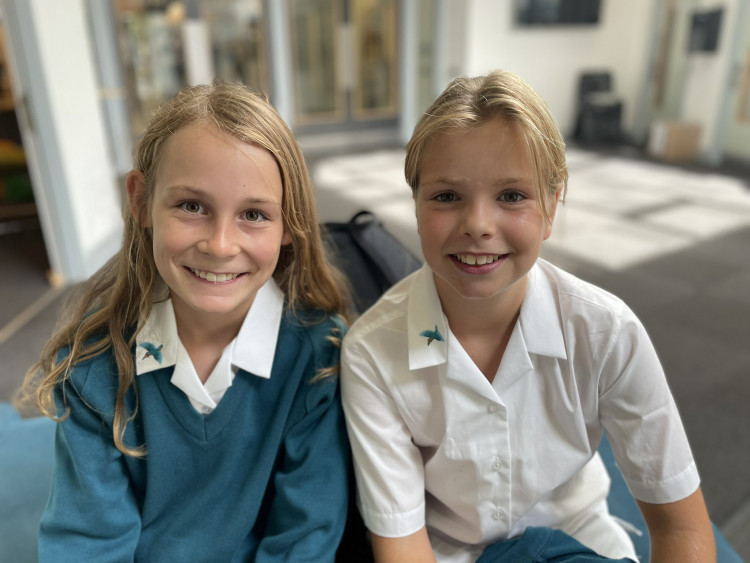 Teddington School duo Evie Novell and Frankie Thomas were selected by We Make Footballers to take part in Beth Mead's training session (Credit: Teddington School).
The football enthusiasts are teammates at Panthers, part of Teddington Athletic Football Club, and have attended numerous summer camps and training sessions at We Make Footballers.
The Year 7 duo were delighted at the opportunity to take part in a session alongside Mead and stressed it was an experience they will never forget.
Frankie said: "Beth Mead is my all-time favourite footballer – and I have been lucky enough to watch her play at Arsenal as well as during the final at the Euros. Meeting her in person was incredible – she demonstrated some of her amazing footwork and skills and was really encouraging. I hope one day to be as good as her!"
Her team and classmate, Evie continued: "It was a privilege meeting Beth Mead. She joined in with the matches and warm ups and gave us all tips to get better and keep on trying. I even tried to tackle her. It didn't go well! Beth is an inspiration to many people, including me!"
Mead was a key figure on the field this summer, helping England to a first major tournament victory in 56 years.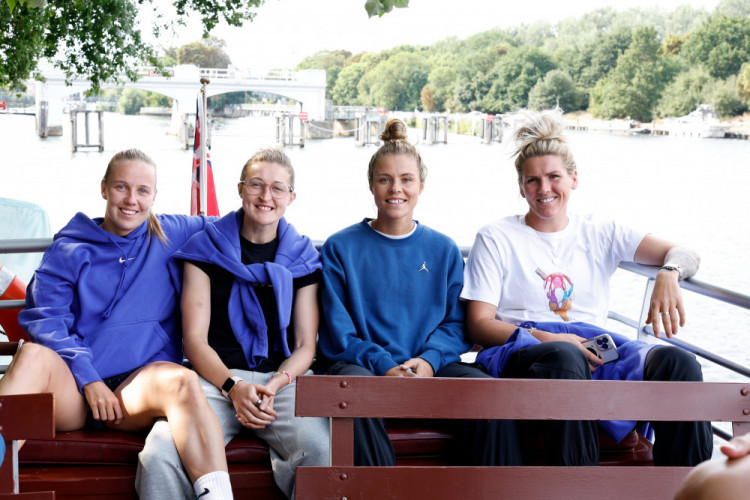 Beth Mead alongside her teammates cemented their place in the history books after their Euro 2022 final triumph against Germany.
She ended up as not only the tournament's top goalscorer, but the Player of the Tournament as well in a summer to remember for Mead and women's football in England.
On the back of their European triumph, the Lionesses squad wrote to the UK government asking them to commit to allowing all girls to play football in schools after the Department of Education refused to say it would change its guidance.
Mead's active role alongside her teammates in continuing to fight for a level playing field for young girls, who wish to pursue a career in football, is a fundamental reason behind the role model status the Lionesses possess.
Frankie's mother, Beth added: "Beth Mead and the other Lionesses are role models for our daughters – who dream of one day following in their footsteps. To meet Beth personally and train with her was a truly unforgettable experience and an opportunity for the girls to experience first-hand where hard work and perseverance can lead to."
For more information regarding We Make Footballer's academies in Teddington, and across London, visit the link here.