Deer put down after antlers become tangled with plastic bag in Bushy Park
By Ellie Brown - Local Democracy Reporter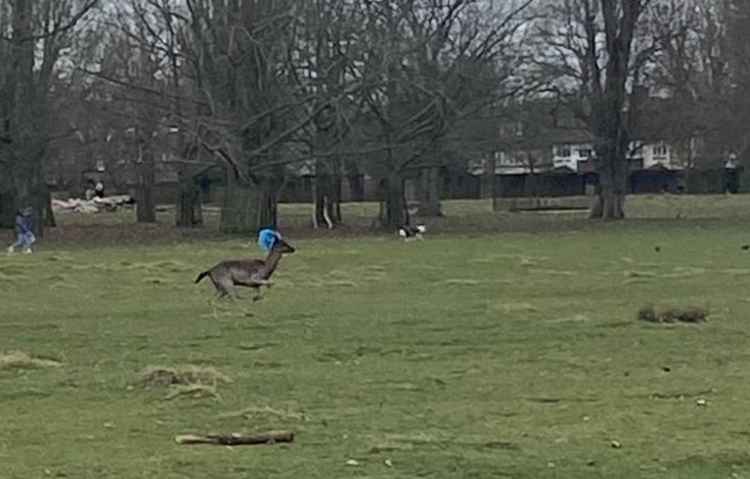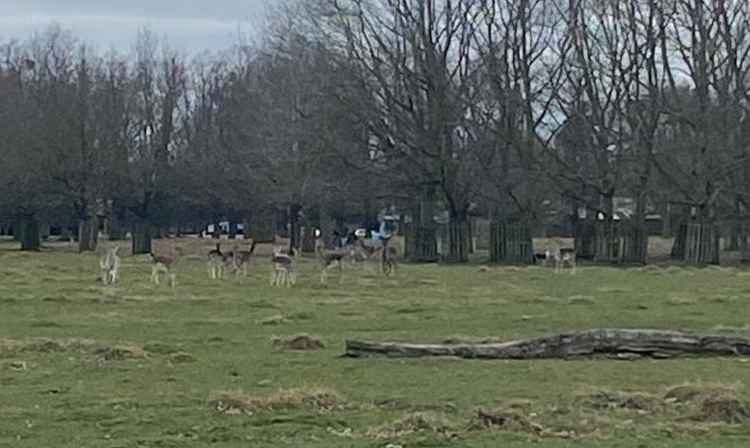 The Royal Parks today issued a new appeal to visitors to Bushy Park and Richmond Park to safely dispose of their litter after shocking photos emerged of a young deer with a plastic bag tangled in its antlers which later had to be put down.
A Nub News reader who witnessed the incident said: "A friend and I were walking and at the Teddington end of Chestnut Avenue. This poor deer ran past us with the blue bag on its tiny horns.
"It was desperate to get rid of them and the others were running away because they were terrified of it.
"The rangers had obviously received a lot of calls and when my friend asked them they said they'd have to shoot it.
"She assumed it was to sedate it but apparently they'd have to kill if as it was a threat to the public.
"The poor thing was sweating and so stressed so probably wouldn't have survived anyway but it's so awful that it was caused by someone not throwing rubbish away properly."
A Royal Parks spokesperson said in a statement to Nub News: "In March a fallow deer in Bushy Park became severely distressed when a plastic carrier bag became entangled in its antlers.
"It became panicked and caused the herd to stampede dangerously, requiring the attendance of wildlife officers.
"We urge visitors to bin litter or if the bins are full, to take it home to avoid incidents such as this.
"Dumped litter presents a huge risk to wildlife which is attracted to picnic scraps and, sadly, can accidentally eat plastic bags along with the food.
"The plastic can block their digestive system causing a lingering death from starvation or the bags can become tangled in antlers causing distress.
"Often deer will calm down in this situation, but sadly on this occasion the deer became increasingly distressed and its behaviour was causing dangerous stampedes, putting the rest of the herd and visitors at risk.
"Unfortunately to prevent injury to visitors or the herd, the deer had to be put down."
Related stories
Deer dies after latest dog chase in Bushy Park
WATCH: Shocking footage of deer eating litter in Bushy Park
For daily updates on what's happening in Teddington, follow us on Facebook or Twitter .
You can also sign up to our FREE weekly newsletter featuring exclusive articles for subscribers - just type your email into the box below.