Controlled explosion carried out at Bushy Park as WWII munition discovered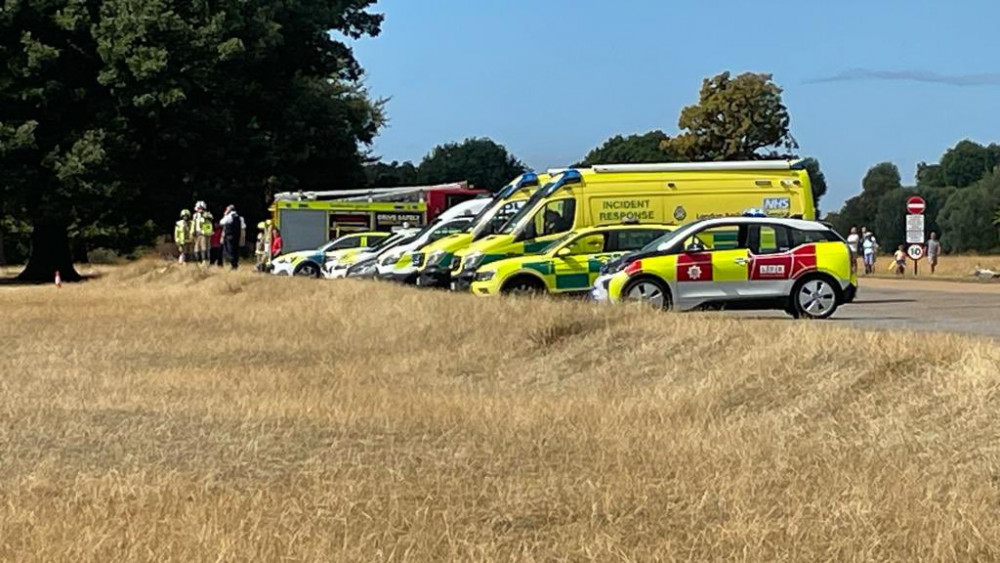 Emergency services were called to Bushy Park this afternoon to carry out a controlled explosion after WWII munition was discovered.
The WWII bomb was found in a private garden not far from Bushy Park and was taken to the parkland due to its open space where the explosion could be safely carried out.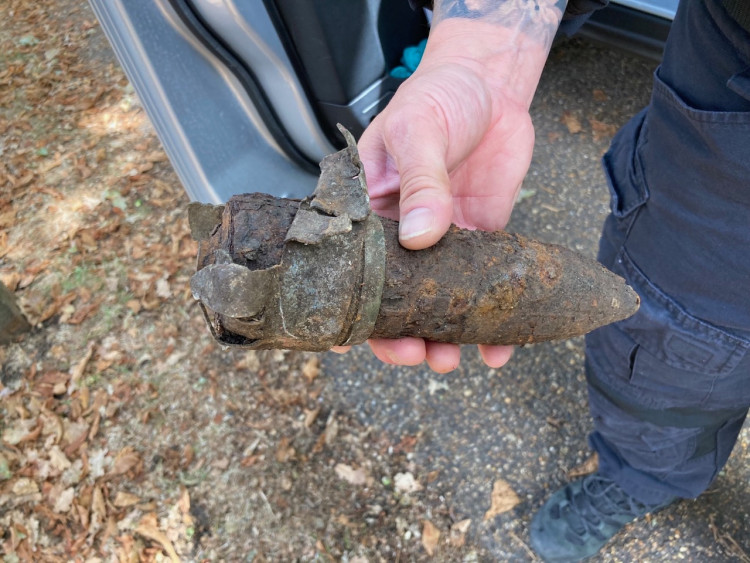 The area where the explosion took place was damped down first and afterwards to prevent grass fire and took place just after 2pm.
Park goers watched on in fascination as emergency services dealt with the munition.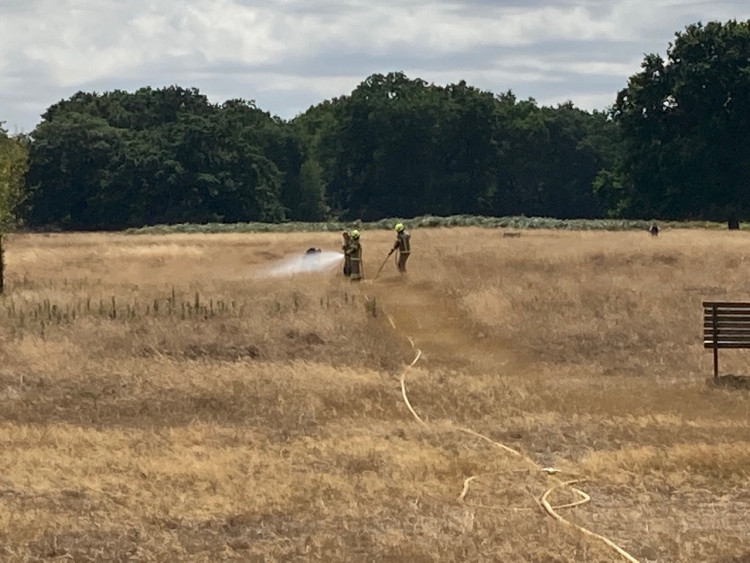 All remnants of the explosion were practically bagged and removed from the park.
Police, incident response and the London fire brigade were all present at the scene.
The Royal Parks Police calmly defused the situation on Twitter by saying: "No, all these emergency vehicles were not parked up for an ice cream with a view!
"A controlled explosion was conducted in #Bushy Park after WWII munition was discovered."
Watch below as the explosion takes place.