England's rugby players take training sessions at local schools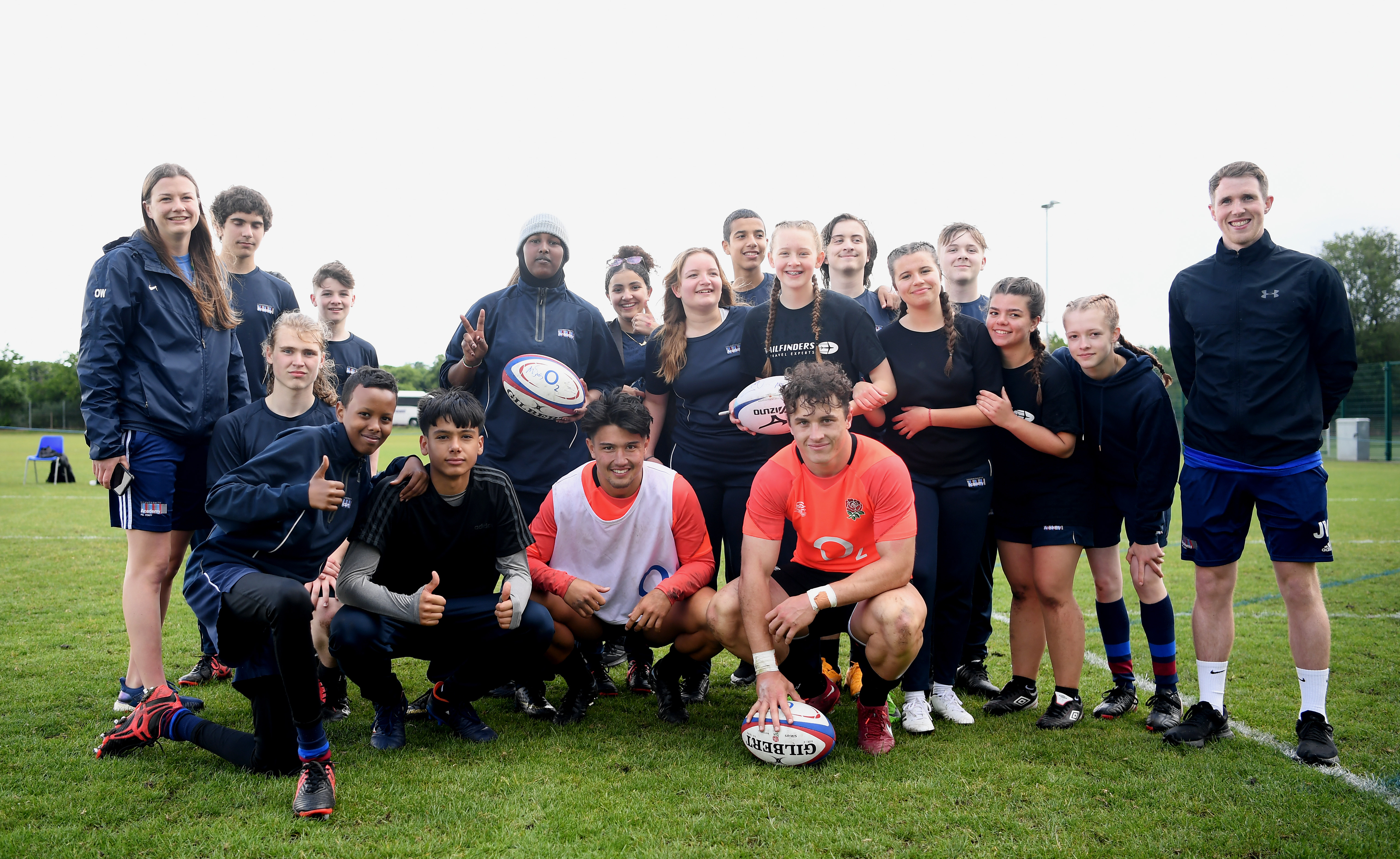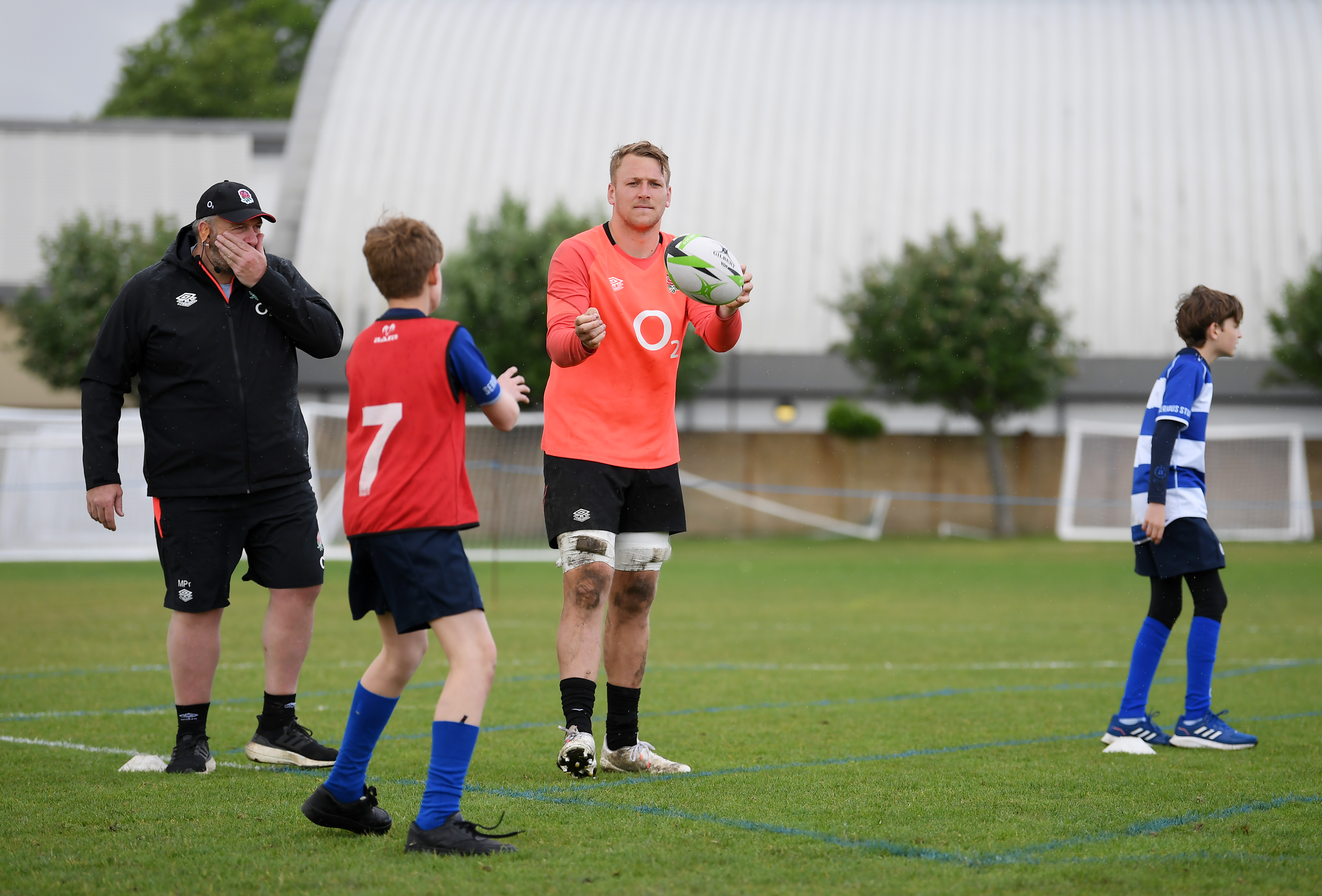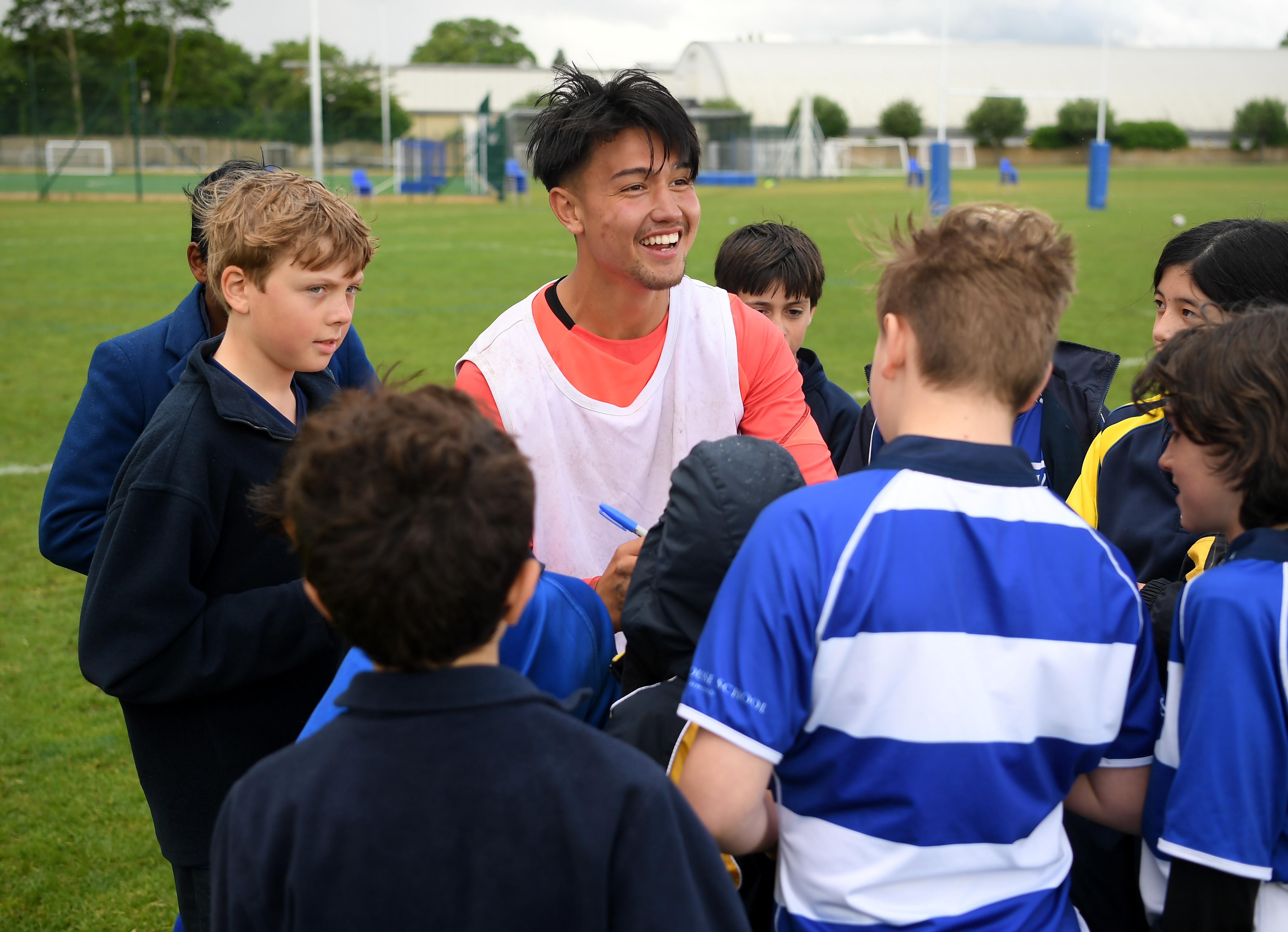 Article by: England Rugby
Pupils from eight local schools attended the session at King's House School Sports Ground yesterday afternoon – a multi-use school and community sports ground.
Following training, Eddie Jones and his coaching staff led light sessions with students from King's House and Hammersmith Academy. The players also signed autographs and took photographs after training.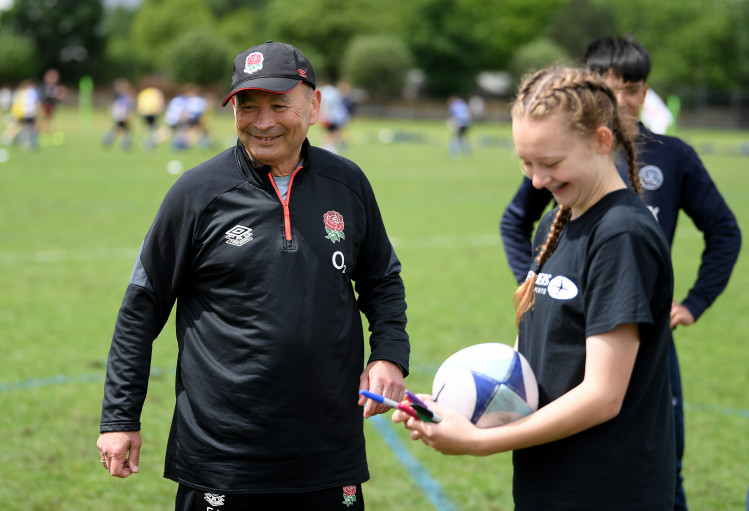 England head coach Eddie Jones is all smiles as he signs autographs for students. (Photo: Englad Rugby).
England have been based in Richmond for a three day-camp as they prepare for their upcoming home game against the Barbarians and their tour to Australia in July.
"It was great having all the pupils from the schools at training today, they were really enthusiastic and loud on the sideline and it definitely did give us a boost," said Alex Dombrandt.
"I enjoyed throwing a ball around afterwards with some of them too. We love having supporters at training and we hope they enjoyed watching the session."
Sam Richards, director of sport at King's House added: "It has been an incredible opportunity to watch the England squad train. To be able to see the best players in the country train up close is a real eye opener."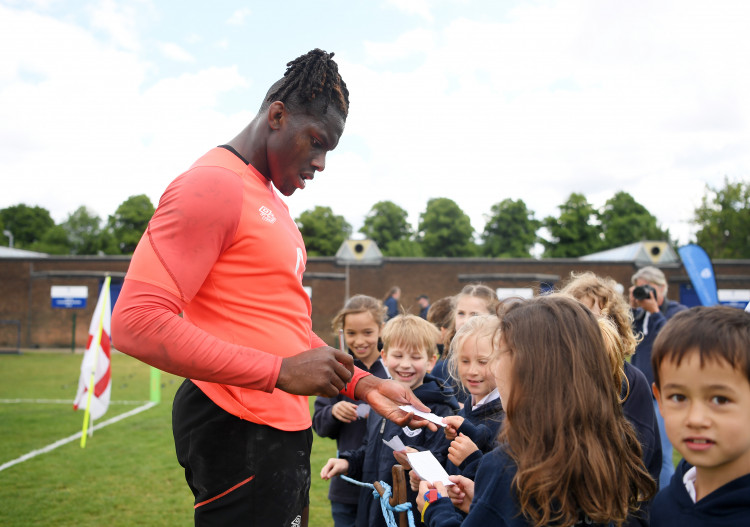 Maro Itoje delights a flock of young students by signing autohraphs (Englad Rugby).
The schools that attended the session are: Chiswick School, Fulham School, Hammersmith Academy, Kew College, King's House School, St James Preparatory school, St James School for Girls and West London Free School.