UP CLOSE WITH: the family behind Teddington's Greenacre Financial Services
By Ellie Brown - Local Democracy Reporter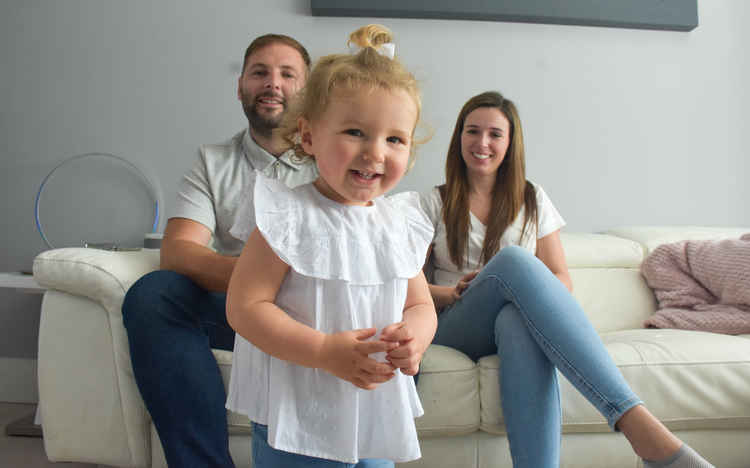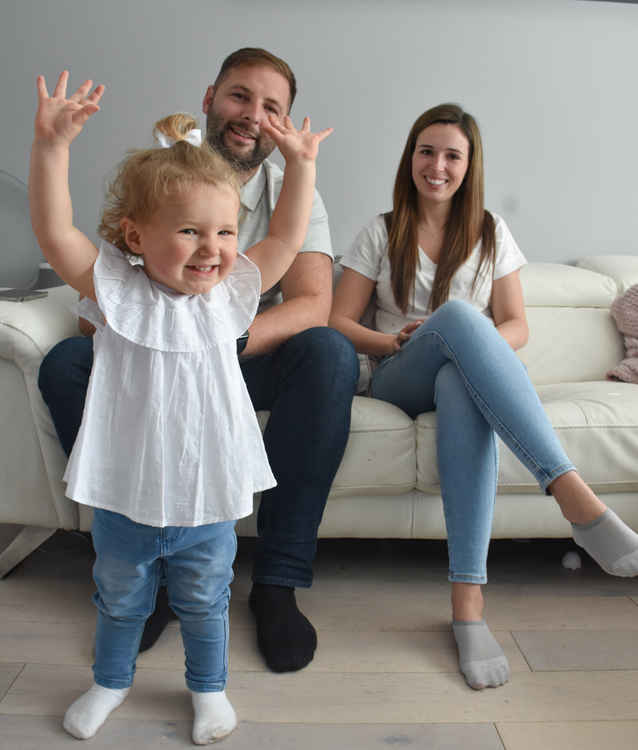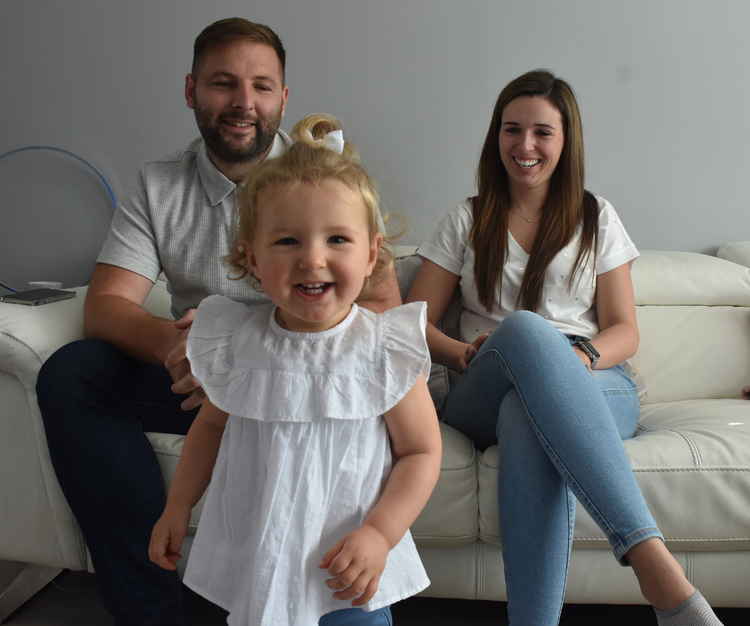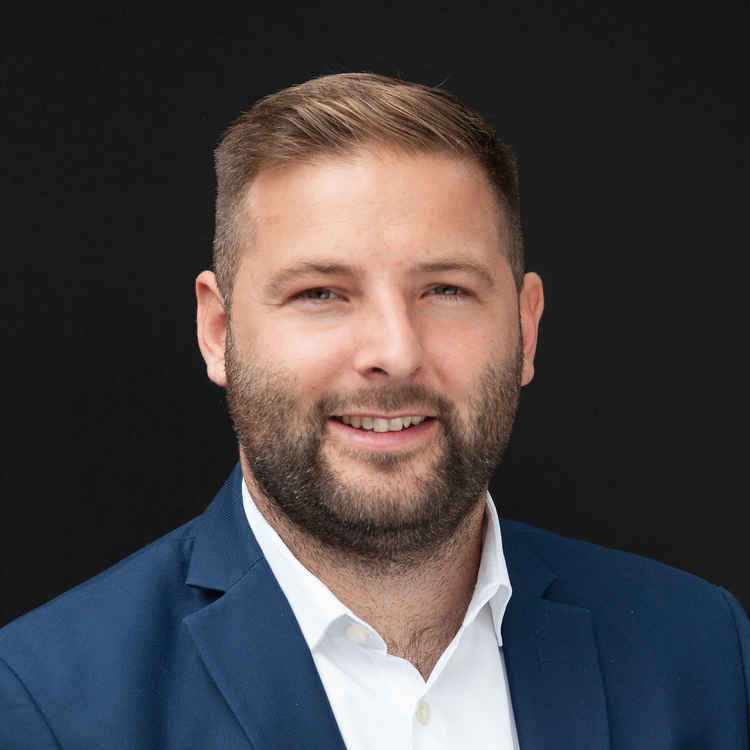 Between running a business, being on call 24/7, and ensuring they take their 19 month old for her daily babyccino, you'll be hard pressed to find a family more organised and motivated than the Stanworths.
Sasha and Greg Stanworth own Greenacre Financial Services, a round-the-clock mortgage broker service which they run from their home in Isleworth with the help of their toddler Savannah, and miniature blue staffy, Roxy.
The babyccino is an integral part of the family's day. They're usually found at The Press Room café in Twickenham and say beginning each day together as a family over a cup of coffee is really important.
Sasha and Greg met at Gunnersbury Catholic School and always shared a strong work ethic and go-getter attitude.
After school the pair went to uni for a brief spell before deciding their time could be better spent working on their careers.
"We thought, 'we could go three years into debt, or spend three years making a profit'," says Greg.
They worked hard with multiple jobs each, and began working their way up the career ladder, Greg in the property finance field and Sasha in PR and communications.
In 2016 they quit their jobs and went travelling for three months, before taking the plunge and setting up solo.
"We just got to a crossroads in our careers," said Greg.
Greg started up on his own, and Sasha joined him while on maternity in 2019.
During a time many use to rest and prepare, Sasha changed career at seven months pregnant and completed her CeMAP course (Certificate in Mortgage Advice and Practice) to become an authorised mortgage advisor.
"It's a tough qualification anyway but I was also seven months pregnant," says Sasha. "I went and did a residential week because I wanted to get it out of the way before Savannah came along."
Since then the company has gone from strength to strength – "It's just snowballed," says Sasha.
Greenacre now has 10 members of staff who can work from the office, but most work from home. The office is fully Savannah-ready with its own TV and plenty of toys.
So how do they find working from home and running a business together as a couple? "Everyone asks us that!" says Sasha.
"It comes with its challenges," admits Greg, but he explains they have a super-organised schedule to keep all the plates spinning. Both of them take shifts looking after Savannah while the other manages the office, which is in a separate building out in the garden.
"Everything we have done has always been together – we were used to working together even before we had the business," says Greg.
"We both work differently which means Sasha can be responsible for certain things and I can be responsible for others. When it's your business it's easier because you are both working for the same goal."
Sasha agrees: "Ninety nine percent of things we are doing we are on the same page anyway. The way that we do things might be different but the goals are the same."
And what about that one percent?
"Sasha is more organised than me!" says Greg. "Hence she does the operations."
"Greg is very ambitious," says Sasha. "I am more reserved and measured. We are at opposite ends of the scale, but it works."
"She reigns me in," admits Greg.
Now they have a family there are added benefits to working together from home. Sasha says: "On the plus side, Greg has been able to be here a lot with Savannah.
"Most other dads only get their two weeks off when they have a baby.
"It's great - he is here if I need to go and do something for an hour.
"We are also very fortunate that we have got two sets of grandparents here!"
Having worked from home for a long time, they say lockdown didn't affect them too much.
"It wasn't as pressurised," says Sasha. "There were no work/home distinctions anyway for us before lockdown."
Greenacre works with clients all over Twickenham and has an impressive 5-star rating for every review on Google. Greg says providing the best service they possibly can is the ultimate goal of the business. This means being on call 24/7 if people have questions about their finances.
Greg says: "We have always wanted to make sure that we are available, and we've always wanted to help everybody, no matter the size of the mortgage. We don't treat anybody differently."
Going away can be tricky for the young family and switching off entirely is near impossible.
"The laptops come everywhere," Greg says. "We have never been on holiday without them.
"We need to be there for our clients."
Managing work-life balance is where those organisational skills really come into play. "We do work really hard," says Greg. "But we are always out at the weekend – and we go for a coffee every morning with Savannah.
"We don't turn work away, but we still make time for the family. We make the most of the moments we spend together."
The couple has big plans for the future, too.
Greenacre is launching a training programme for people who are new to the industry, which Greg and Sasha have created themselves. They have their first eight trainees signed up already.
Greg said: "The training programme will give you everything you need to set up and be confident and ready to help clients.
"There are not a lot of easy ways in to the industry at the moment, so that's our aim."
They are also hoping to move into a larger office space separate to the house – Savannah is hoping she can take her toys with her!
You can find out more about Greenacre HERE
Greenacre Financial Services is a sponsor of Teddington Nub News.
Without their community-minded sponsorship, we wouldn't be able to bring you local news free from overly-intrusive ads, pop-ups and clickbait.
Click their banner at the top of this story to visit their website and get in touch.