Teddington residents urged to get second jab amid surge in Covid-19 cases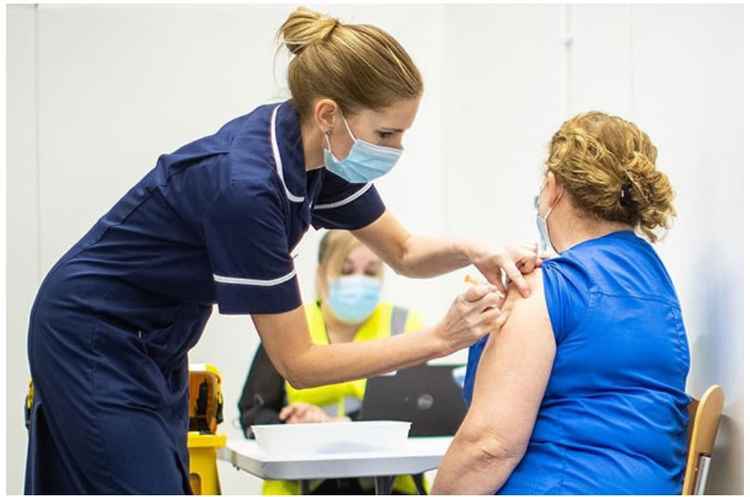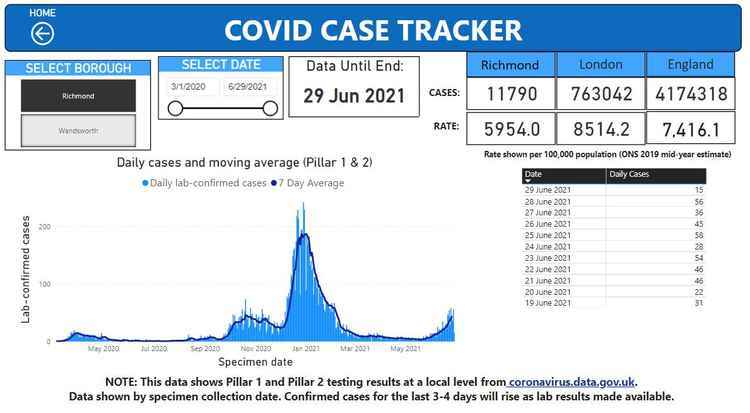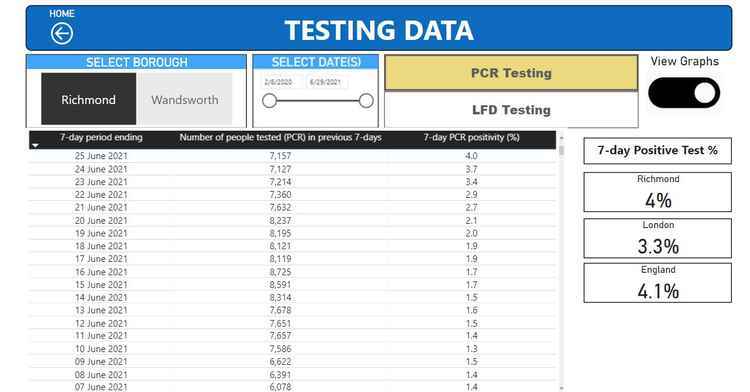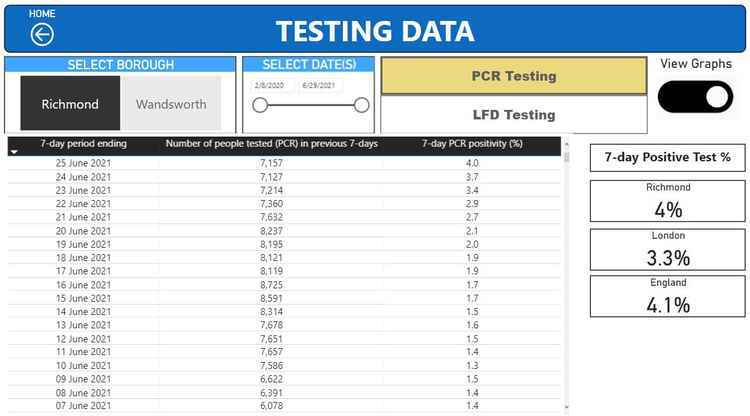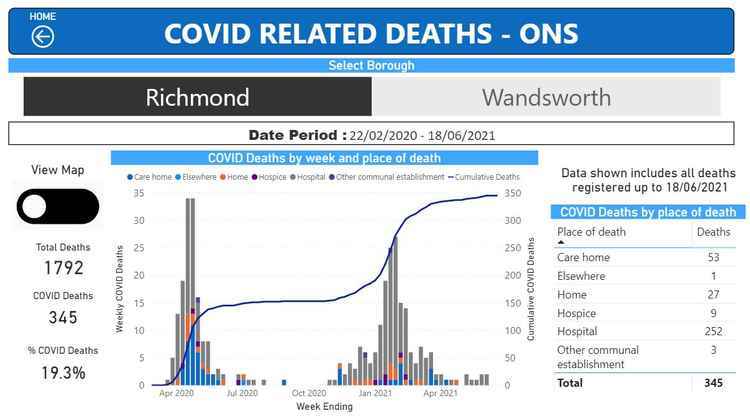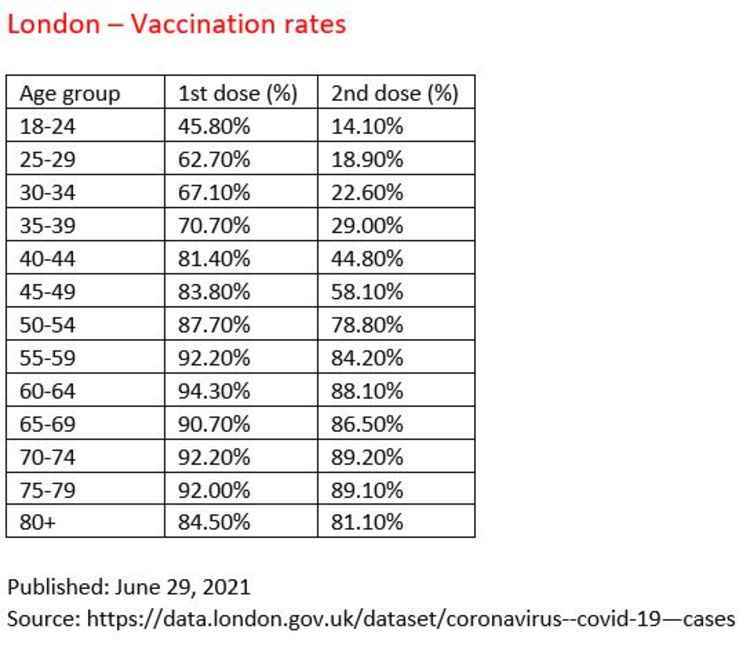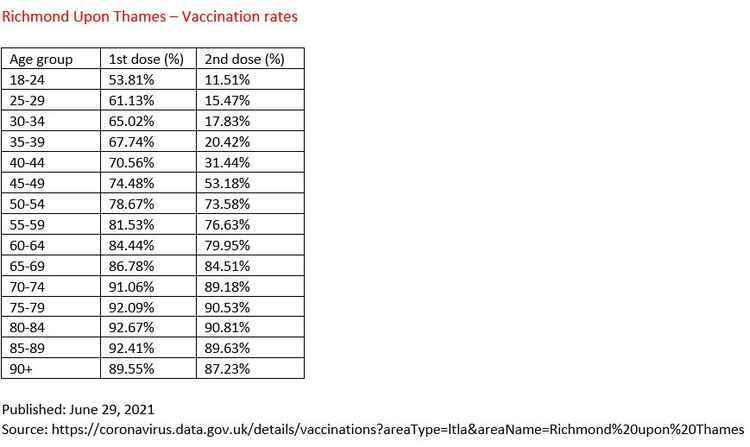 Under 50s in Teddington and across Richmond borough are being urged to get their second Covid-19 vaccination amid evidence the area has fallen behind the rest of London.
The Government's Coronavirus Dashboard shows that 53.18% of people in Richmond aged 45-49 have had two doses of vaccine, which compares to a London average of 58.1%.
This pattern is repeated among younger age groups. For example, the double jab figure for those aged 40-44 in Richmond is put at 31.44% versus a London average of 44.8%.
The figures are based on vaccinations that took place up to June 29 and come from data collected by the National Immunisation Management Service, published by NHS England.
The emergence of the Delta variant, originating In India, has increased the urgency for vaccinations as it now accounts for over 90% of new UK Covid cases.
The Delta variant is also thought to be 60% more transmissible than the Alpha Covid strain and, if caught, is twice as likely to result in hospitalisation.
Emphasis is therefore being put on the second jab as second doses of AstraZeneca and Pfizer increase their efficacy against the Delta variant, rising from 33% to 60% and 88% respectively.
Highlighting the issue, Richmond Borough Council Leader Cllr Gareth Roberts said: "Whilst we are really pleased to see so many of our residents have had their first dose, we can see that some adults over the age of 45 are yet to have their second jab and there is a particularly low take-up among those aged 45-49.
"Having both will ensure people have greater protection from this deadly virus and they will also be playing a huge part in protecting others.
"If you had your first dose more than eight weeks ago, go online now and book your jab.
"For those who have still not received their first dose but are eligible, please take up the offer now and join the rest of us in fighting coronavirus.
"The more people who are vaccinated, the quicker we can start to move on and get back to some sense of normality."
Dr Vin Diwakar, Regional Medical Director for the NHS in London, added: "To ensure maximum protection, I urge all Londoners to book in their second dose as soon as possible.
"Thanks to the incredible work of NHS staff and volunteers in London, seven out of ten adults have now received at least one dose of the vaccine, and in doing so, are helping the country as a whole beat this devastating virus.
"The offer of the vaccine is evergreen, so if you have been invited but are yet to make an appointment, please do so today and help bring us one step closer to freedom."
Initially, the Government advised a 12-week gap between inoculations, however this was then reduced to eight weeks for older age groups.
Over the weekend some walk-in vaccination centres in London were offering second jabs after just three weeks for those who have had the Pfizer vaccine. This is in line with the manufacturer's own trial data.
Official figures show there have been 345 deaths related to Covid in Richmond since the start of the pandemic.
The majority of these - 252 - were in hospital, while 53 occurred in a care home. The others were at home or other establishments, such as hospices.
Richmond currently has a 4% positive Covid testing rate - based on a seven day rolling average. This is higher than the figure for London as a whole of 3.3% and the highest it has been in Richmond since February 21 this year.
[i]Sources for the data referenced in this article can be found below.[.l]
Sources: