Teddington Rugby Club's Minis secure three-year sponsorship from Kingston's New Victoria Hospital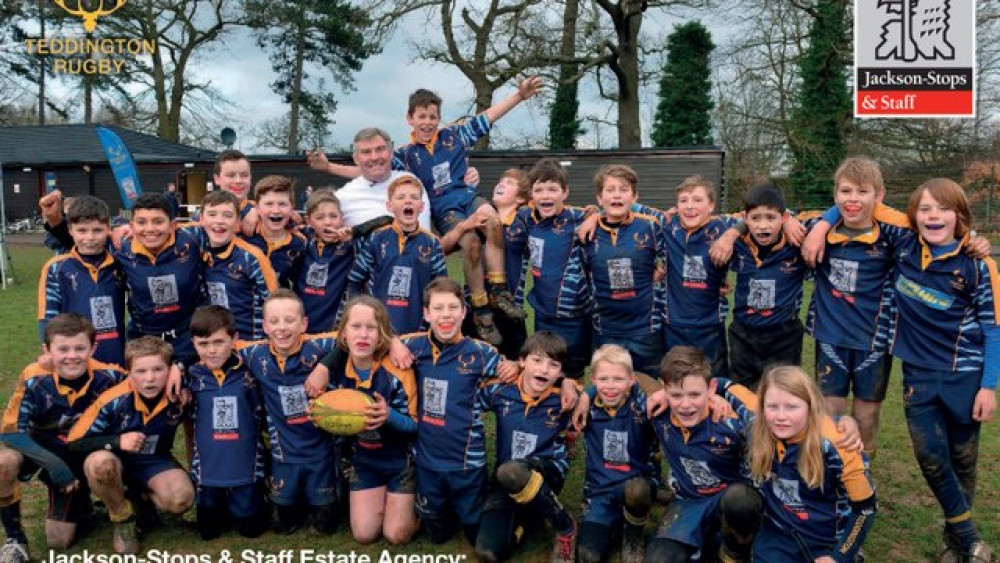 Kingston's New Victoria Hospital has announced this week that it will be sponsoring the Teddington Rugby Club's Minis section over the next three years to support the club's vision of increased participation of children in rugby.
Established in 1966 and based in the Royal Bushy Park, Teddington RFC is an inclusive rugby club run for and by the people of Teddington, Middlesex and the surrounding areas.
The Minis team, who will benefit from the sponsorship, introduces children from the ages of 5-11 years to the sport, welcoming and developing new players with no former experience.
The gender-inclusive teams play in a friendly, family-orientated environment, giving young people in the area the opportunity to play and be involved in the game. The sponsorship announcement comes as recent statistics show that adult participation in rugby union in England has decreased from roughly 260,000 in 2016 to 195,000 in 2020.
Mini rugby is a form of rugby union designed to introduce the sport to a new generation of players. Using fewer players, a smaller ball and pitch than standard rugby is 'player centred', development driven, and competition supported.
The sponsorship will allow the volunteer-run club to continue to provide equipment, kit and training to children, as well as a season of regular festival fixtures and friendlies around Middlesex, London and Surrey. Through one-to-one training, Teddington RFC put each player's skill development at the forefront, increasing the intensity of competition in line with the progression of young players.
It aims to help children develop and learn the game at their own pace, stay fit and healthy, and have fun whilst playing competitively. Teddington RFC also regularly train young players who go on to achieve representative honours through to county and regional representation.
Commenting on the sponsorship, Sam Seward, Chairman of Mini Rugby at Teddington RFC, said: "We are thrilled to announce New Victoria Hospital as one of our main sponsors. Without the hospital's vital sponsorship, we wouldn't be able to do the important work we do, which includes running 30 weekends of mini rugby, every year.
"The club, made up of around 2,000 registered players, is entirely run by local volunteers, such as myself, so we rely on corporate sponsorship to be able to support children in rugby. Our hope is that we can continue to inspire young players and give them the platform and opportunity to develop a life-long love for the game."
David Marshall, CEO of New Victoria Hospital added: "Over the next three years, New Victoria Hospital's sponsorship of the Teddington RFC Minis will help the club to develop its young players and I am delighted that we are supporting their work. With lifelong health and vitality at the heart of what we do in our neighbouring Kingston-Upon-Thames hospital, we are proud to be funding important volunteer-led wellbeing programmes in the local community."