Teddington RNLI: Three inspiring things about our international work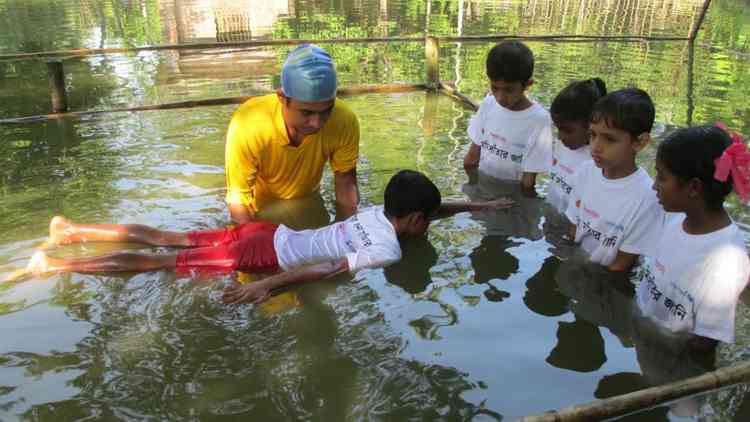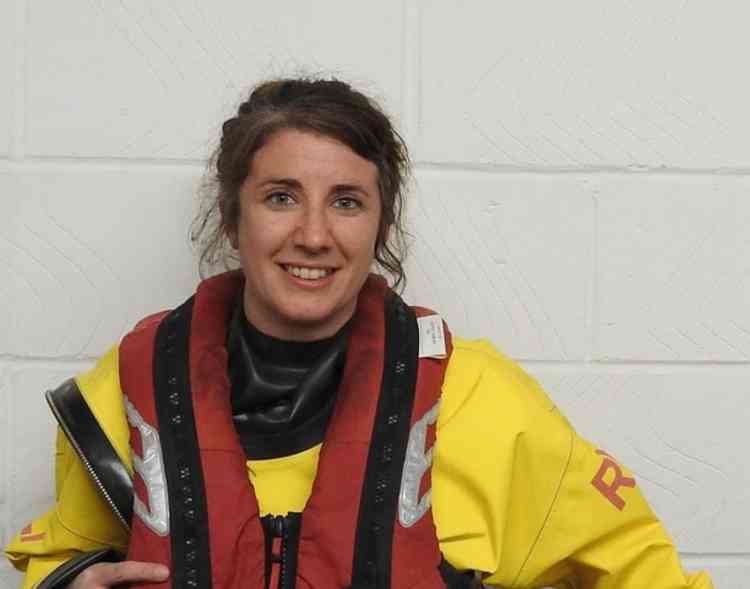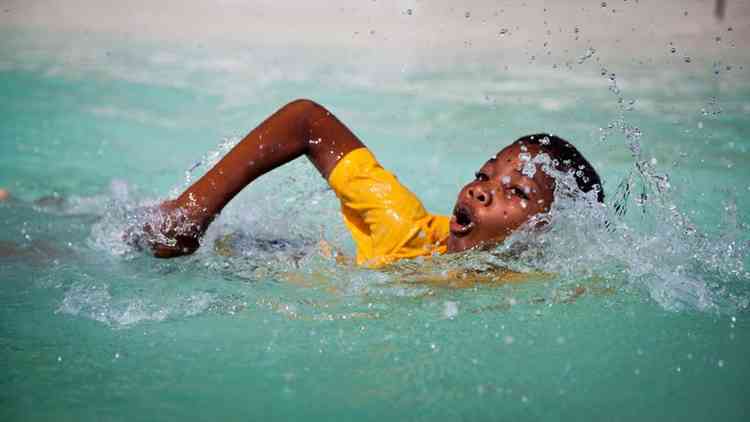 Volunteering with Teddington RNLI Lifeboat Station means life at the hyper local: part of a team all living within three minutes of the station.
But my working day is characterised by the global: campaigning for an international development charity on some of the most life-threatening issues of our times.
So when a recent crew training night was focused on the RNLI's life-saving international work, my two worlds were meeting.
Every 100 seconds, someone drowns. There's a high chance that it will be a child. And these deaths are preventable. The RNLI is part of the international community working to stop such deaths.
There are three things about this inspiring work that struck me:
1. It can be simple to save a life - if you know how.
Opening someone's blocked airway could give them a fighting chance. Throwing a line to a swimmer in trouble could be the difference between a relief and a tragedy. Often the knowledge and equipment needed to prevent deaths in the water are straight-forward and low-cost. But being without them can be fatal.
On the River Thames, we are particularly aware of this.
On 20 August we marked the 31st anniversary of the Marchioness disaster: 51 people drowned when their boat collided with a dredger and there was no rescue service to help. The RNLI responded to calls to change this, establishing four lifeboat stations along the River Thames.
And it's with the same vision - of a world in which no one drowns - that the RNLI is sharing its almost 200 years of life-saving experience in places like Bangladesh, a country with 700 rivers, where 40 children drown every single day.
And the solutions are straight-forward and low-cost. Just £21 to teach a child to swim - and reduce their chance of drowning by 93%. £2.50 (the cost of a coffee) for a month of daycare at a community-run creche, so parents can work knowing their child is supervised and safe from the surrounding water. So simple and so effective.
2. It takes a whole village.
Life-saving has historically been a community affair: the whole village there for a lifeboat launch, every family represented on the crew. No single organisation can stem the tide of the 320,000 lives lost from drowning every year. The international work accounts for just two per cent of the RNLI's total spend.
Partnership is key to maximising impact, so the RNLI is working with communities, charities, universities, governments…and at multiple levels: from training community lifeguards to advocating for international action.
3. We are facing the same storm.
We're in the middle of global crisis with this pandemic, but a worse one is coming: climate change. We are already experiencing the first waves - and their implications for life-saving.
There were a record-breaking number of calls for help around our coasts during this month's heatwave. Storms, floods, sea level rise… we face the same crisis, but it is the poorest who are already being hit the hardest.
In the same week as this training session, South Sudan (a country which holds precious friends and memories for me) experienced torrential rains; the flooding forced 200,000 people who have already faced years of conflict, to flee their homes.
Climate change makes existing threats, including that of drowning, worse. The global is also deeply personal. It's so vital and encouraging that the RNLI is planning for this crisis too.
At least 100 seconds have passed since you started reading this article. Every 100 seconds, someone drowns. But it does not have to be this way.
And the RNLI is playing its part to change it.
If you would like to donate to the RNLI's international fundraising campaign please click HERE