TEDDINGTON PHOTO SPECIAL: cycling countess takes Bushy Park by storm!
By Ellie Brown - Local Democracy Reporter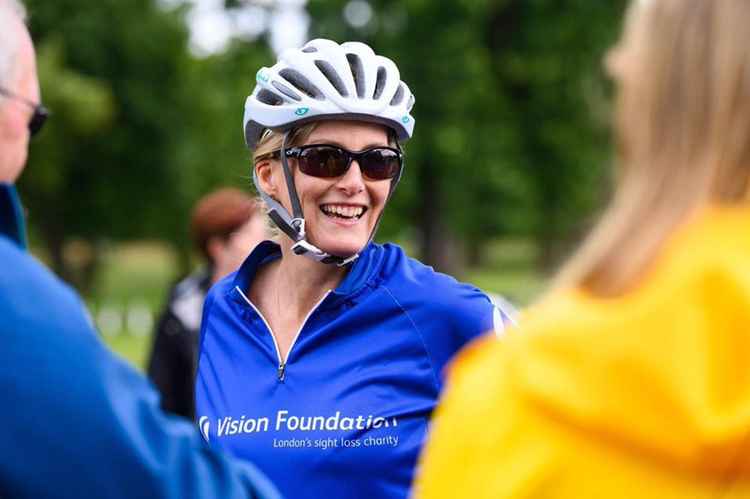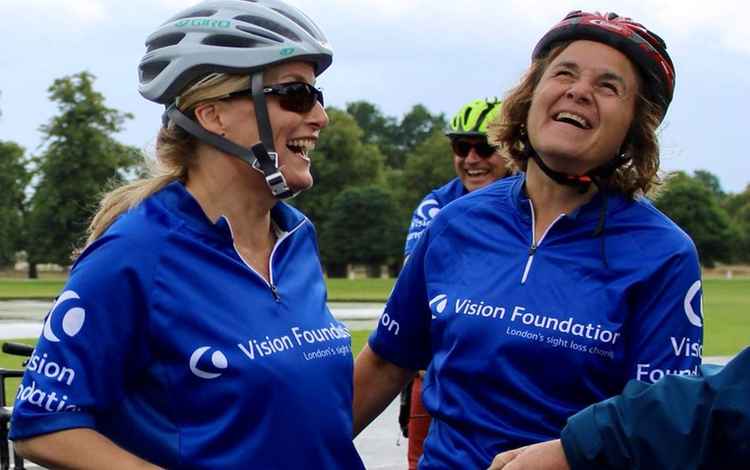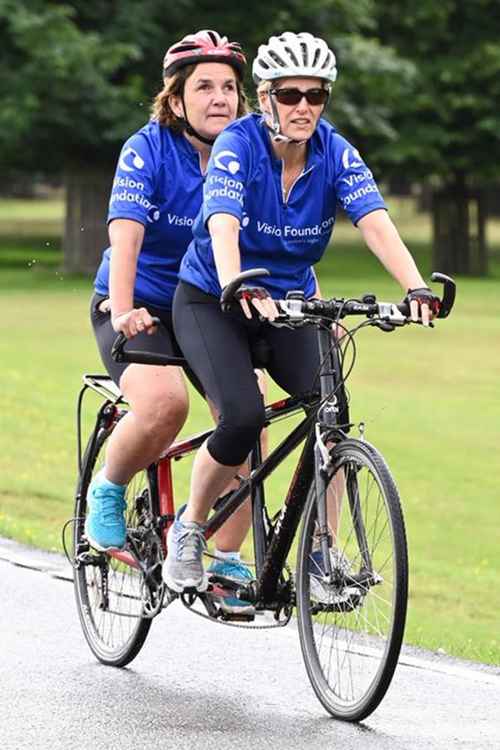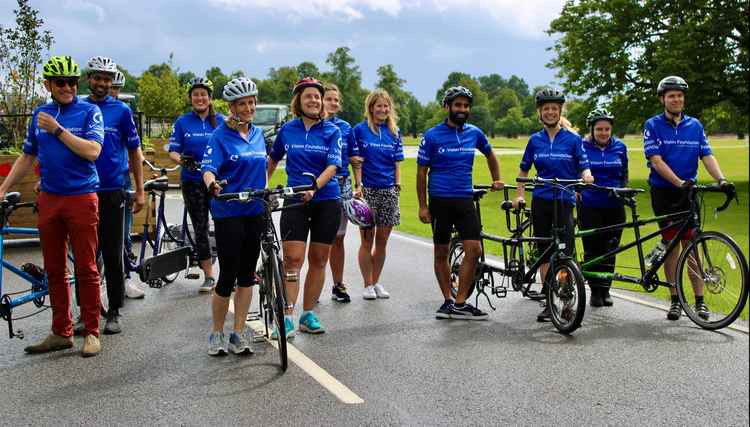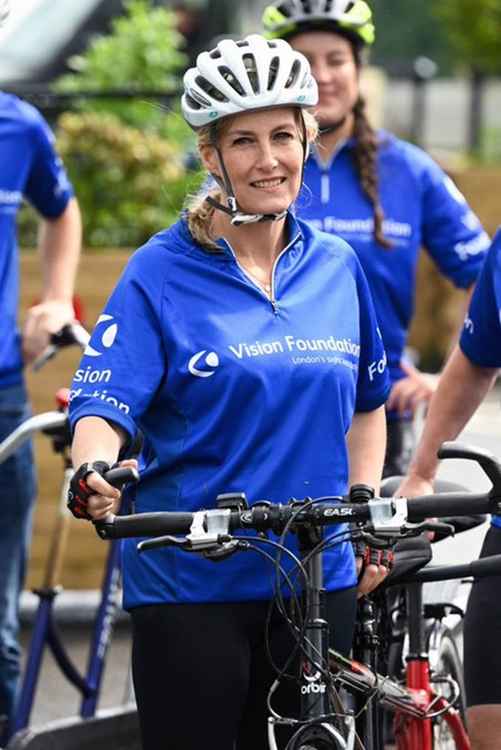 You don't see many members of the Royal family in lycra, especially in Bushy Park.
But, Sophie, The Countess of Wessex , cut a sporty and confident figure as she took to the saddle yesterday (6 July) to lend her support to a big charity cycle ride.
Her Royal Highness, 56, the wife of Prince Edward and mother of two teenage children, joined visually impaired and sighted cyclists braving the afternoon showers for a tandem cycle ride.
The Countess, whose family home is in Bagshot, Surrey, took the role of 'pilot' while the charity's Centenary appeal manager Monica Smith was riding behind her as her 'stoker.'
As they stopped for a breather near the Diana Foundation, one onlooker cheekily shouted "come on, push harder."
But the Countess appeared relaxed and happy as she laughed and joked with her fellow cyclists.
The Countess, who has become a close companion and confidante to Her Majesty, The Queen, since the death of the Duke of Edinburgh, is Patron of the charity Vision Foundation.
The cycle ride marks the launch of Vision Foundation's new initiative called See My Skills to tackle unemployment among blind and partially sighted people.
Through sighted and visually impaired people working together, the charity aims to break the cycle of sight loss unemployment.
To learn more about the charity or get involved go to: https://www.visionfoundation.org.uk/
Enjoyed this article? Why not subscribe to our FREE newsletter for our weekly round-up of the top Teddington stories, including exclusive articles just for subscribers!