Official – Property prices falling in Richmond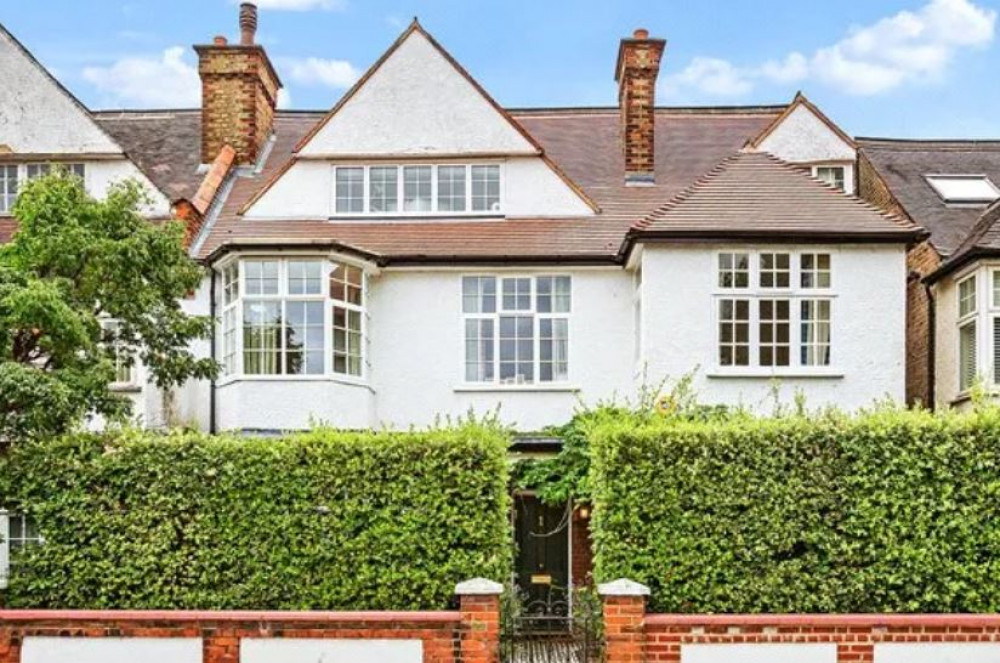 Richmond's house prices are falling with the market lagging behind London and the rest of the country.
The latest official figures for sale prices in November show the average across all property types was down by 2.1% compared to October.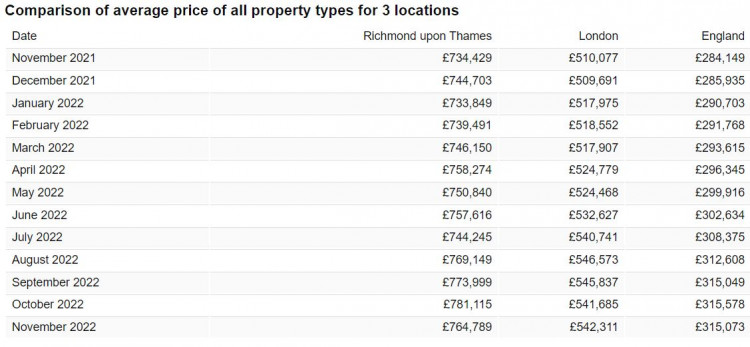 This compares to a fractional rise of 0.1% for London and a fall of 0.2% for England as a whole.
Property experts suggest the falls are likely to have escalated in December and will continue to do so in the coming months on the back of rising mortgage interest rates.
Some industry experts suggest the average sale price for the UK as a whole could fall by as much as 10 per cent this year.
Historically, Richmond borough's housing market has been protected against wild swings by the relative prosperity of the area and the fact it is an attractive place to live.
The figures from the Office for National Statistics (ONS) and Land Registry give a breakdown of sale property for a range of property types.
The average sale price for flats and maisonettes in November was £494,996. This was down by around £11,000 on October - or 2.2%.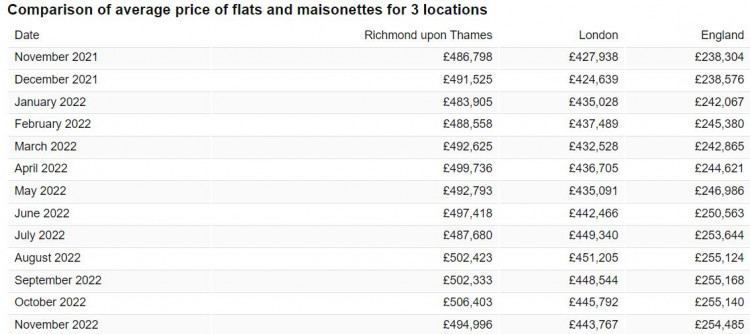 The average sale price for terraced homes was down by around £8,000 - 1.9% - in the month to £885,883.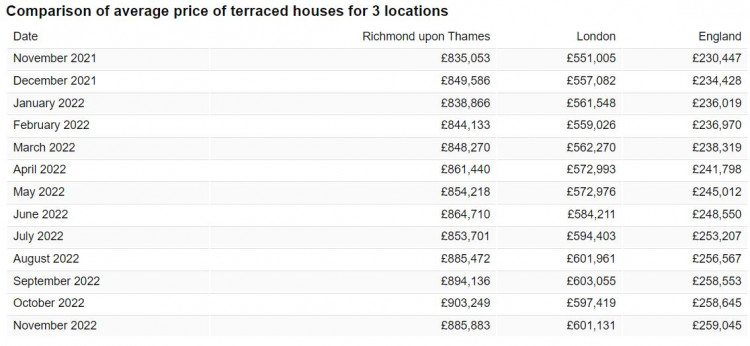 The figure for detached homes was down by around £40,000 - 2.3% - to £1,694,537.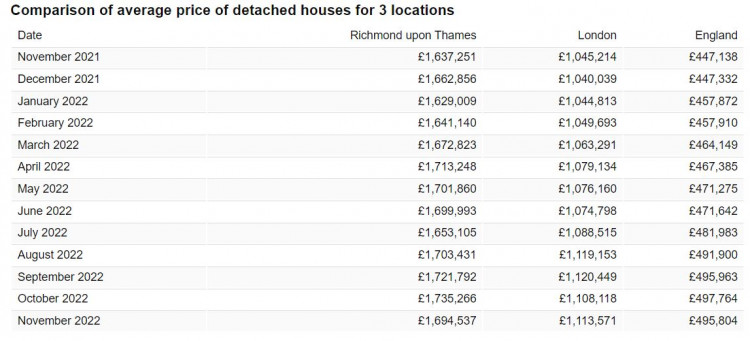 The Royal Institution of Chartered Surveyors (RICS) said its research of estate agents shows that, nationally, sales continued to slow in December.
The RICS chief economist, Simon Rubinsohn, said: "The latest RICS Residential Survey highlights the emerging challenges in the housing market as new buyers grapple with more costly finance terms and uncertainty over the outlook for the economy.
"This is reflected in forward looking RICS indicators around both prices and activity. However, some signs of an easing in inflation pressures more generally could provide a chink a light particularly for those looking to take their first step on the property ladder."