Fred the therapy dog brings support and smiles to students in Richmond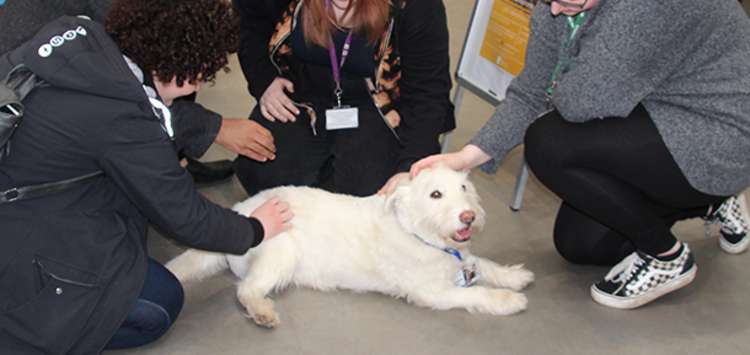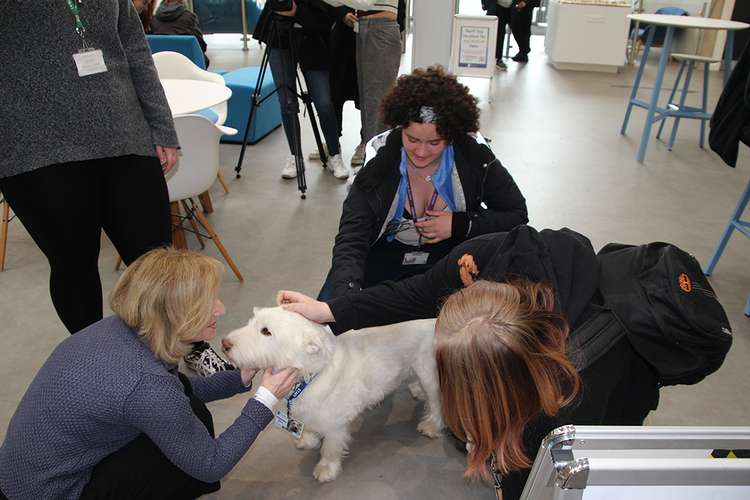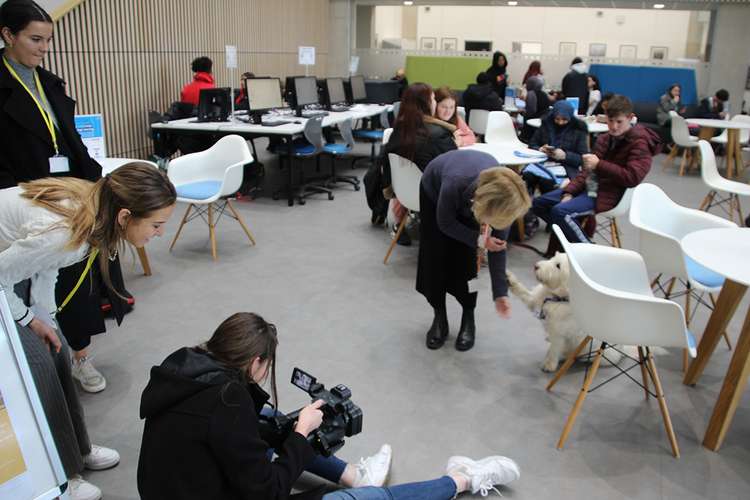 Fred the therapy dog is lifting students' spirits across Richmond upon Thames College (RuTC).
Fred's owner Tina Ball, who is RuTC Attendance, Engagement and Outreach Lead, has been bringing the 12-year-old Westie and Labrador cross into the college to help students, including those suffering from anxiety and depression.
Fred received his prestigious position after students mentioned to the student services team the support and smiles that he could provide.
Tina and the rest of the team were also aware of the positive impact therapy animals, specifically dogs have had in other organisations including hospitals and nursing homes.
The team decided to bring Fred into the fold to see what good work he could do.
Research suggests that therapy animals support students' well-being, promote a sense of belonging in college, reduce stress and anxiousness, and even facilitate learning.
Some students have said that since Fred's arrival on campus their stress and anxiety related to college has been alleviated.
One such student, Alex Johnston, said: "Fred has been very helpful in getting me into college and helped me get in every day I needed to last week. I look forward to petting him every time, even if I have to wait in a queue because everyone else wants to.
"He was also very helpful last week when I pet him before I got a test back in one of my classes because he calmed me down and made me less anxious."
Tina is amazed at the response Fred has gained since his promotion from family to therapy dog.
"It's amazing to see Fred evoke such positive reactions from our students, he loves coming into college and will wait by the door on the days he knows he's coming in.
"Fred is a quiet and extremely sweet-natured dog, so it seemed only natural that he would be perfect as a therapy animal here at RuTC. The students and staff love him so much and he's treated like a prince here and at home!
"I am amazed that his role as therapy animal has attracted so much attention and I hope it encourages other further education organisations to consider the many benefits of animal assisted intervention."
RuTC is one of a few further education providers in the UK with a therapy dog.