A Christmas cracker of a holiday camp that promises magic and mirth for Teddington families!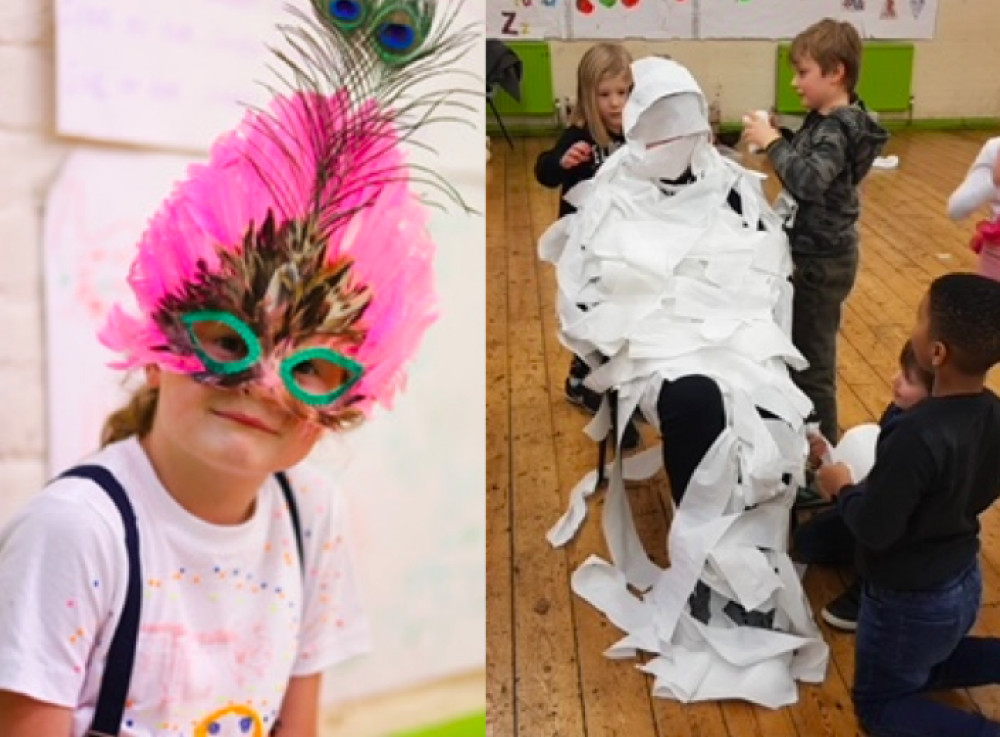 The month of December will see a local theatre company host a festive-themed three-day holiday camp as it aims to inspire young ones with a range of entertainment credentials ahead of Christmas day.
Infinite Jest Theatre Company will be running its Stocking Filler Christmas drama camp at the Teddington Baptist Church from Monday 19 - Wednesday 21st December where 5-11 year olds will learn to wow their families with their newly-honed tricks, jokes and games.
Director of Infinite Jet, Henry Everett, has been running holiday camps across London since 2009 and since moving back to Teddington with his family, decided it would be a perfect fit for the area.
The actor and dad of two told Nub News: "Christmas is a busy time for the big man! And pretty hectic for mums, dads, and carers too… So, in the run up to Christmas, let Infinite Jest harness the abundant, creative energy of your cheeky little elves at our Stocking Filler drama camp. They'll learn magic tricks, jokes, and hilarious festive games to entertain the family on Christmas day! They'll grow in confidence, make new friends and have the best fun ever!
"After three days at Teddington Baptist Church, the children will be brimming with magic, adept in the art of joke-telling and yarn-spinning and bursting with game playing know-how (with a new twist on old favourites) and ready to amaze Granny on Christmas Day."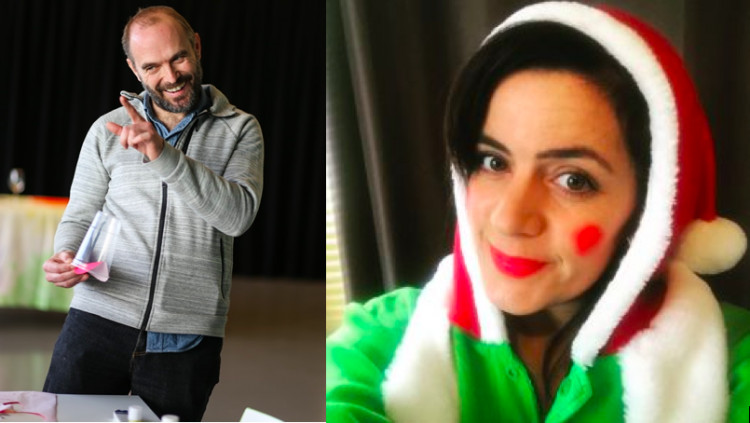 Actor, writer and prodcuer, Henry Everett and actress and workshop leader, Lisa Zahra, will be running the Teddington Stocking Filler Christmas camp.
Every camp is themed, presenting an opportunity for the children to share their passion for the subject and their school learning whilst learning more about the topic. Previous themes have included: climate change, Greek mythology and even an introduction to Shakespeare.
Specialists are also brought in for skills weeks which have included beat boxing, stage combat, West End song and dance, circus, puppetry, songwriting and graffiti art.
Henry added: "Our mission is ultimately to have lots of fun being creative in lots of different ways - whether it be acting, improvisation, movement, song, dance, clowning, crafting or mindfulness. We create a welcoming, safe, caring, fun atmosphere where all participants are given the time and space to express themselves and to learn new skills. Come and join the fun!"
The classes over the three days will run from 9.30am - 3.30pm, wrap around hours are 8.30am - 9.30am and 3.30pm - 5.30pm. Costs are £42 per day, a £38 sibling discount is also available and wrap arounds are at £6 per child.
To book your child on to the Stocker Filler Christmas Drama camp, email Henry at [email protected] with your child's name, age, venue and days required.